You are here: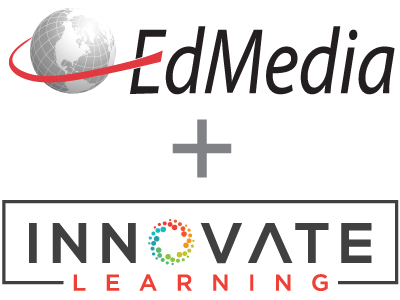 Dovetailing pedagogical and technical support with evaluation
PROCEEDINGS
Paula Hodgson, University of Auckland, New Zealand ; Paul Lam, The Chinese University of Hong Kong, Hong Kong ; Yiu-Hing, Eric Wong, The Hong Kong Polytechnic University, Hong Kong
AACE Award
EdMedia + Innovate Learning, in Montreal, Canada ISBN 978-1-880094-56-3 Publisher: Association for the Advancement of Computing in Education (AACE), Waynesville, NC
Abstract
A joint effort was made by three universities in Hong Kong to promote and implement web-assisted teaching and learning in the university context over the period 2002–2004. This effort, the e3Learning Project, served over 90 teachers during the period by explaining the potential of web-assisted teaching to them, helping them to realize their e-learning needs and assisting the evaluation of their e-learning attempts. This paper details the mechanisms that the project employed: first, to make possible a close working relationship externally between the development team and the teachers; and, second, to create an effective team organization internally to allow high productivity and quality. These mechanisms seem to have been a great success, and simple production statistics and teacher responses are reported in order to illustrate this point.
Citation
Hodgson, P., Lam, P. & Wong, Y.H.E. (2005). Dovetailing pedagogical and technical support with evaluation. In P. Kommers & G. Richards (Eds.), Proceedings of ED-MEDIA 2005--World Conference on Educational Multimedia, Hypermedia & Telecommunications (pp. 226-233). Montreal, Canada: Association for the Advancement of Computing in Education (AACE). Retrieved October 17, 2019 from https://www.learntechlib.org/primary/p/20085/.
Keywords
References
View References & Citations Map
Amundsen, C., Winer, L. And Gandell, T. (2004). Designing teaching for student learning. In A. Saroyan and C. Amundsen (eds), Rethinking teaching in higher education: from a course design workshop to a faculty development framework. Sterling, Va.: Stylus Pub.
Baldwin, L.M., Metaxas, P.T. And Wood, W.J. (2000). Assessing instructional technology: a research initiative at Wellesley College. In S.D. Franklin and E. Strenski (eds), Building university electronic educational environments. Boston: Kluwer Academic.
Barlow, J. (1995). Releasing staff on projects. In A. Brew (ed.), Directions in staff development. Philadelphia, London and Buckingham: Society for Research into Higher Education and Open University Press.
Bates, T. And Poole, G. (2003). Effective teaching with technology in higher education: foundations for success. San Francisco: Jossey-Bass.
Bonk, C.J., Wisher, R.A. And Lee, J.Y. (2004). Moderating learner-centered e-learning: problems and solutions, benefits and implications. In T.S. Roberts (ed.), Online collaborative learning theory and practice. Hershey, Pa.: Information Science Pub.
Hannan, A. And Silver, H. (2000). Innovating in higher education: teaching, learning, and institutional cultures. Philadelphia and Buckingham: Society for Research in Education and Open University Press. Hodgson, P. And Lam, P. (July 2004) Quality management of a joint-university e-learning project: e3Learning. Global Education. Retrieved, 15 December 2004, from the WorldWide Web: http://www.globaled.com/articles/PaulaHodgeson2004.pdfJames,J.,andHodgson,P.(2001)Megaweb–amodelframeworkforeducationalwebsitedevelopment.PaperpresentedattheconferenceontheScholarshipofTeachingandLearning,HongKong,24–26May2001.Abstractcanbeaccessed:http://www.hku.hk/caut/scholar/abstracts/021_james.htm /
McNaught, C. And Kennedy, P. (2000). Staff development at RMIT: bottom-up work serviced by top-down investment and policy. In D. Squires, G. Conole and G. Jacobs (eds), The changing face of learning technology. Cardiff: University of Wales Press.
Oliver, R. (2000). Using new technologies to create learning partnerships. In T.D. Evans (ed.), Changing university teaching: reflections on creating educational technologies. London: Kogan Page.
Oliver, M. And Dempster, J.A. (2003). Embedding e-learning practice. In R. Blackwell and P. Blackmore (eds), Towards strategic staff development in higher education. Buckingham: Open University Press.
Wagner, E.D. (1994). In support of a functional definition of interaction. The American Journal of Distance Education 8(2): 6–28.
These references have been extracted automatically and may have some errors. Signed in users can suggest corrections to these mistakes.
Suggest Corrections to References