You are here:
Impact of mobile technology on student attitudes, engagement, and learning
ARTICLE
Computers & Education Volume 107, Number 1, ISSN 0360-1315 Publisher: Elsevier Ltd
Abstract
Mobile devices and collaborative learning environments are common tools in education but not all collaborative learning is structured the same. This study evaluated student learning in three different collaborative learning environments, both with and without mobile technology, to assess students' engagement, critical thinking, and attitudes toward collaborative learning. The results indicate that mobile technology is associated with positive student perceptions of collaborative learning but with increased disengagement by students during class. In addition, the level of students' critical thinking was more closely associated with the tools used to construct written responses than with the collaborative learning environment style. Students constructing paragraph responses on a mobile device demonstrated significantly less critical thinking than those who used a computer keyboard or wrote responses by hand.
Citation
Heflin, H., Shewmaker, J. & Nguyen, J. (2017). Impact of mobile technology on student attitudes, engagement, and learning. Computers & Education, 107(1), 91-99. Elsevier Ltd. Retrieved March 22, 2023 from https://www.learntechlib.org/p/200446/.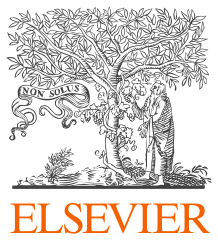 This record was imported from Computers & Education on February 20, 2019. Computers & Education is a publication of Elsevier.
Full text is availabe on
Science Direct: http://dx.doi.org/10.1016/j.compedu.2017.01.006
Keywords
References
View References & Citations Map
AlKandari, N. (2012). Students' communication and positive outcomes in college classrooms. Education, 133(1), pp. 19-30.

Bellur, S., Nowak, K., & Hull, K. (2015). Make it our time: In class multitaskers have lower academic performance. Computers in Human Behavior, 53, pp. 63-70.

Berman, R.A. (2014). Engaging students requires a renewed focus on teaching. Chronicle of Higher Education, 61(3), pp. 28-30.

Bloom, B., Englehart, M., Furst, E., Hill, W., & Krathwohl, D. (1956). Taxonomy of educational objectives: The classification of educational goals. Handbook I: Cognitive domain. New York, Toronto: Longmans, Green.

Brame, C.J., & Biel, R. (2015). Setting up and facilitating group work: Using cooperative learning groups effectively.

Cheng, P., Yang, Y.C., Chang, S.G., & Kuo, F.R. (2016). 5E Mobile inquiry learning approach for enhancing learning motivation and scientific inquiry ability of university students. IEEE Transactions On Education, 59(2), pp. 147-153.

Cole, P.G., & Chan, L.K.S. (1994). Teaching principles and practice. New York, NY: Prentice Hall.

Denker, K.J. (2013). Student response systems and facilitating the large lecture basic communication course; Assessing engagement and learning. Communication Teacher, 27(1), pp. 50-69.

Dietz, S., & Henrich, C. (2014). Texting as a distraction to learning in college students. Computers in Human Behavior, 36, pp. 163-167.

Dunn, P., Richardson, A., Oprescu, F., & McDonald, C. (2013). Mobile-phone-based classroom response systems: Students' perceptions of engagement and learning in a large undergraduate course. International Journal Of Mathematical Education In Science And Technology, 44(8), pp. 1160-1174.
Eppard, J., Nasser, O., & Reddy, P. (2016). The next generation of technology: Mobile apps in the English language classroom. International Journal of Emerging Technologies in Learning, 11(4), pp. 21-27.

Fink, L.D. (2003). Creating significant learning experiences: An integrated approach to designing college courses. New York, NY: Jossey-Bass.

Gay, G., Rieger, R., & Bennington, T. (2002). Using mobile computing to enhance field study. CSCL2: Carrying forward the conversation, pp. 507-528. Mahwah, NJ: Lawrence Erlbaum Associates.

Hamann, K., Pollock, P.H., & Wilson, B.M. (2012). Assessing student perceptions of the benefits of discussions in small-group, large-class, and online learning contexts. College Teaching, 60(2), pp. 65-75.

Hamm, S., Saltsman, G., Jones, B., Baldridge, S., & Perkins, S. (2013). A mobile pedagogy approach for transforming learners and faculty. Handbook of mobile education New York, NY: Routledge.

Henrie, C.R., Halverson, L.R., & Graham, C.R. (2015). Measuring student engagement in technology-mediated learning: A review. Computers & Education, pp. 9036-9053.

Hsu, Y.-C., & Ching, Y.-H. (2013). Mobile computer-supported collaborative learning: A review of experimental research. British Journal of Educational Technology, 44(5), pp. 111-114.

Jeng, Y.-L. (2010). The add-on impact of mobile applications in learning strategies: A review study. Educational Technology & Society, 13(3), pp. 3-11.

Jones, S.J., Crandall, J., Vogler, J.S., & Robinson, D.H. (2013). Classroom response systems facilitate student accountability, readiness, and learning. Journal of Educational Computing Research, 49(2), pp. 155-171.

Junco, R. (2012). In-class multitasking and academic performance. Computers in Human Behavior, 28, pp. 2236-2243.

Junco, R., Heiberger, G., & Loken, E. (2011). The effect of Twitter on college student engagement and grades. Journal Of Computer Assisted Learning, 27(2), pp. 119-132.

Khaddage, F., Muller, W., & Flintoff, K. (2016). Advancing mobile learning in formal and informal settings via mobile app technology: Where to from here, and how?. Educational Technology & Society, 19(3), pp. 16-26.

Kuh, G.D. (2009). The national study of student engagement: Conceptual and empirical foundations. New Directions for Institutional Research, 141, pp. 5-20.

Lai, C.-Y., & Wu, C.-C. (2006). Using handhelds in a jigsaw cooperative learning environment. Journal of Computer and Assisted Learning, 22, pp. 284-297.

Lane, E.S., & Harris, S.E. (2015). A new tool for Measuring student behavioral engagement in large university classes. Journal Of College Science Teaching, 44(6), pp. 83-91.

Lippmann, S. (2013). Facilitating class sessions for ego-piercing engagement. New Directions for Teaching and Learning, 135, pp. 43-48.

Lumpkin, A., Achen, R.M., & Dodd, R.K. (2015). Student perceptions of active learning. College Student Journal, 49(1), pp. 121-133.

O'Connor, K.J. (2013). Class participation: Promoting in-class student engagement. Education, 133(3), pp. 340-344.
Park, Y. (2011). A pedagogical framework for mobile learning: Categorizing educational applications of mobile technologies into four types. International Review of Research in Open and Distance Learning, 12(2), pp. 78-102.
Peters, K. (2007). M-learning: Positioning educators for a mobile, connected future. International Review of Research in Open and Distance Learning, 8(2), pp. 1-17.

Ravizza, S., Hambrick, D., & Fenn, K. (2014). Non-academic internet use in the classroom is negatively related to classroom learning regardless of intellectual ability. Computers & Education, 78, pp. 109-114.

Rocca, K.A. (2010). Student participation in the college classroom: An extended multidisciplinary literature review. Communication Education, 59(2), pp. 185-213.
Sana, F., Weston, T., & Cepeda, N.J. (2013). Laptop multitasking hinders classroom learning for both users and nearby peers. Computers and Education, 62, pp. 24-31.

Sung, Y.-T., Change, K.-E., & Liu, T.-C. (2016). The effects of integrating mobile devices with teaching and learning on students' learning performance: A meta-analysis and research synthesis. Computer and Education, 94, pp. 252-275.

Ting, Y.-L. (2012). The pitfalls of mobile devices in learning: A different view and implications for pedagogical design. Journal of Educational Computing Research, 46(2), pp. 119-134.
These references have been extracted automatically and may have some errors. Signed in users can suggest corrections to these mistakes.
Suggest Corrections to References