You are here:
New Directions in Telecollaborative Research and Practice: Selected Papers from the Second Conference on Telecollaboration in Higher Education
Abstract
Trinity College Dublin was proud to host, in April 2016, the Second International Conference on Telecollaboration in Higher Education, with the theme "New Directions in Telecollaborative Research and Practice." Over two and a half days, 150 participants offered 95 research presentations, posters, and "problem shared" sessions. Following a preface (Breffni O'Rourke) and introduction (Sake Jager, Malgorzata Kurek, and Breffni O'Rourke), selected papers from this conference presented herein include: (1) Telecollaboration and student mobility for language learning (Celeste Kinginger); (2) A task is a task is a task is a task… or is it? Researching telecollaborative teacher competence development--the need for more qualitative research (Andreas Müller-Hartmann); (3) Learner autonomy and telecollaborative language learning (David Little); (4) Developing intercultural communicative competence across the Americas (Diane Ceo-DiFrancesco, Oscar Mora, and Andrea Serna Collazos); (5) CHILCAN: a Chilean-Canadian intercultural telecollaborative language exchange (Constanza Rojas-Primus); (6) Multifaceted dimensions of telecollaboration through English as a Lingua Franca (ELF): Paris-Valladolid intercultural telecollaboration project (Paloma Castro and Martine Derivry-Plard); (7) Student perspectives on intercultural learning from an online teacher education partnership (Shannon Sauro); (8) Blogging as a tool for intercultural learning in a telecollaborative study (Se Jeong Yang); (9) Intergenerational telecollaboration: what risks for what rewards? (Erica Johnson); (10) Telecollaboration, challenges and oppportunities (Emmanuel Abruquah, Ildiko Dosa, and Grazyna Duda); (11) Exploring telecollaboration through the lens of university students: a Spanish-Cypriot telecollaborative exchange (Anna Nicolaou and Ana Sevilla-Pavón); (12) A comparison of telecollaborative classes between Japan and Asian-Pacific countries -- Asian-Pacific Exchange Collaboration (APEC) project (Yoshihiko Shimizu, Dwayne Pack, Mikio Kano, Hiroyuki Okazaki, and Hiroto Yamamura); (13) Incorporating cross-cultural videoconferencing to enhance Content and Language Integrated Learning (CLIL) at the tertiary level (Barbara Loranc-Paszylk); (14) Multimodal strategies allowing corrective feedback to be softened during webconferencing-supported interactions (Ciara R. Wigham and Julie Vidal); (15) Problem-solving interaction in GFL videoconferencing (Makiko Hoshii and Nicole Schumacher); (16) Interactional dimension of online asynchronous exchange in an asymmetric telecollaboration (Dora Loizidou and François Mangenot); (17) Telecollaboration in secondary EFL: a blended teacher education course (Shona Whyte and Linda Gijsen); (18) It takes two to tango: online teacher tandems for teaching in English (Jennifer Valcke and Elena Romero Alfaro); (19) Getting their feet wet: trainee EFL teachers in Germany and Israel collaborate online to promote their telecollaboration competence through experiential learning (Tina Waldman, Efrat Harel, and Götz Schwab); (20) Teacher competences for telecollaboration: the role of coaching (Sabela Melchor-Couto and Kristi Jauregi); (21) Preparing student mobility through telecollaboration (Marta Giralt and Catherine Jeanneau); (22) What are the perceived effects of telecollaboration compared to other communication-scenarios with peers? (Elke Nissen); (23) The "Bologna-München" Tandem -- experiencing interculturality (Sandro De Martino); (24) Comparing the development of transversal skills between virtual and physical exchanges (Bart van der Velden, Sophie Millner, and Casper van der Heijden); (25) Making virtual exchange/telecollaboration mainstream -- large scale exchanges (Eric Hagley); (26) Searching for telecollaboration in secondary geography education in Germany (Jelena Deutscher); (27) Communication strategies in a telecollaboration project with a focus on Latin American history (Susana S. Fernández); (28) Students' perspective on Web 2.0-enhanced telecollaboration as added value in translator education (Mariusz Marczak); (29) Intercultural communication for professional development: creative approaches in higher education (Linda Joy Mesh); (30) Illustrating challenges and practicing competencies for global technology-assisted collaboration: lessons from a real-time north-south teaching collaboration (Stephen Capobianco, Nadia Rubaii, and Sebastian Líppez-De Castro); (31) Telecollaboration as a tool for building intercultural and interreligious understanding: the Sousse-Villanova programme (Jonathan Mason); (32) Vicious cycles of turn negotiation in video-mediated telecollaboration: interactional sociolinguistics perspective (Yuka Akiyama); (33) A corpus-based study of the use of pronouns in the asynchronous discussion forums in the online intercultural exchange MexCo (Marina Orsini-Jones, Zoe Gazeley-Eke, and Hannah Leinster); (34) Cooperative autonomy in online lingua franca exchanges: A case study on foreign language education in secondary schools (Petra Hoffstaedter and Kurt Kohn); (35) Emerging affordances in telecollaborative multimodal interactions (Aparajita Dey-Plissonneau and Françoise Blin); (36) Telecollaboration in online communities for L2 learning (Maria Luisa Malerba and Christine Appel); (37) Fostering students' engagement with topical issues through different modes of online exchange (Marie-Thérèse Batardière and Francesca Helm); (38) A conversation analysis approach to researching eTandems--the challenges of data collection (Julia Renner); and (39) DOTI: Databank of Oral Teletandem Interactions (Solange Aranha and Paola Leone). An author index is included. Individual papers contain references.
Citation
Jager, S., Kurek, M. & O'Rourke, B. New Directions in Telecollaborative Research and Practice: Selected Papers from the Second Conference on Telecollaboration in Higher Education. Retrieved March 27, 2023 from https://www.learntechlib.org/p/195042/.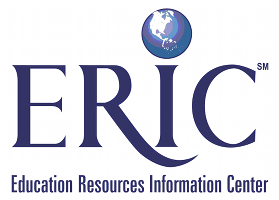 This record was imported from
ERIC
on January 10, 2019. [
Original Record
]
ERIC is sponsored by the Institute of Education Sciences (IES) of the U.S. Department of Education.
Copyright for this record is held by the content creator. For more details see ERIC's copyright policy.
Keywords