You are here:
International Perspectives on Education. BCES Conference Books, Volume 10
Abstract
This volume contains papers submitted to the 10th Annual Conference of the Bulgarian Comparative Education Society, held in Kyustendil, Bulgaria, 12-15 June 2012. The overall goal of the 10th BCES conference is to facilitate discussion of different perspectives on international education providing a forum for scientific debate and constructive interaction in a multi cultural social environment such as Bulgaria. This is a jubilee conference. Ten might not mean too much for large scholarly societies in other countries, especially in the Western world. However, for a small society like BCES, ten means a lot. It means trust, international recognition, constant interest, well-developed academic cooperation, and the most important--it means an established conference tradition. The following papers are included in this volume: (1) Foreword: Remembering the Past--Anticipating the Future: Reflections on the BCES's Jubilee Conference (Karen L. Biraimah); (2) Editorial Preface: An Established Conference Tradition (Nikolay Popov, Charl Wolhuter, Bruno Leutwyler, Gillian Hilton, James Ogunleye, and Patrícia Albergaria Almeida; and (3) Introduction: A Framework for Understanding International Perspectives on Education (Alexander W. Wiseman). Part 1: Comparative Education & History of Education: (4) Also a door to the inside of a new house --yet another use for Comparative Education (Charl Wolhuter); (5) Structures of School Systems Worldwide: A Comparative Study (Nikolay Popov); (6) The Role of Comparative Pedagogy in the Training of Pedagogues in Serbia and Slovenia (Vera Spasenovic, Natasa Vujisic Zivkovic, and Klara Skubic Ermenc); (7) Konstantinos G. Karras & Evanthia Synodi Comparative and International Education and the teaching profession. The case of Marc-Antoine Jullien (Konstantinos G. Karras and Evanthia Synodi); (8) Comparing management models of secondary schools in Tamaulipas, Mexico: An exploration with a Delphi method (Marco Aurelio Navarro-Leal, Concepción Niño García, and Ma. Luisa Caballero Saldivar); (9) Classroom and Socialization: a case study through an action-research in Crete, Greece (Pella Calogiannakis and Theodoros Eleftherakis); (10) E-learning, State and Educational System in Middle East Countries (Hamid Rashidi, Abbas Madandar Arani, and Lida Kakia); (11) Approaches to internal testing and assessment of knowledge in relation to the pupils' achievements in national assessment of knowledge (Amalija Žakelj, Milena Ivanuš Grmek, and Franc Cankar); (12) The Stereotypes in Pupil's Self Esteem (Franc Cankar, Amalija Žakelj, and Milena Ivanuš Grmek); (13) Insecure identities: Unaccompanied minors as refugees in Hamburg (Joachim Schroeder); (14) The origins of religion as an historical conundrum: pedagogical and research methodological implications and challenges (Johannes L. van der Walt and Ferdinand J. Potgieter); (15) A brief overview of the history of education in Poland (Katarzyna Charzynska, Marta Anczewska, and Piotr Switaj); (16) "Everybody is given a chance, my boy … everybody who is willing to work for socialism": An Overview of English Textbooks in the Postwar Period in Hungary (Zsolt Dózsa); and (17) Situated literacy practices amongst artisans in the South West of Nigeria: developmental and pedagogical implications (Gordon O. Ade-Ojo, Mike Adeyeye, and F. Fagbohun). Part 2: Pre-Service and In-Service Teacher Training: (18) Constructivist Foundations of Intercultural Education: Implications for Research and Teacher Training (Bruno Leutwyler, Danijela S. Petrovic, and Carola Mantel; (19) Theory in Teacher Education: Students' views (Leonie G. Higgs); (20) Policy and practice of pre-service and in-service teacher training programmes and facilities in Nigeria (Stephen Adebanjo Oyebade); (21) Student Perceptions of the Distance Education Mode Compared with Face-to-Face Teaching in the University Distance Education Programme (Claudio Rafael Vásquez Martínez, Graciela Girón, and Antonio Ayón Bañuelos); (22) Environmental Education: From the Perspective of Scientific Knowledge for Constructivist Learning (Graciela Girón, Claudio Rafael Vásquez Martínez, Juan Sánchez López, and Antonio Ayón Bañuelos); (23) The Competencies of the Modern Teacher (Olga Nessipbayeva); and (24) Pre-service teacher action research: Concept, international trends and implications for teacher education in Turkey (Irem Kizilaslan and Bruno Leutwyler). Part 3: Education Policy, Reforms and School Leadership: (25) Changing policies changing times: initiatives in teacher education in England (Gillian L. S. Hilton); (26) Dealing with Change in Hong Kong Schools using Strategic Thinking Skills (Nicholas Sun-Keung Pang and John Pisapia); (27) Institutions' Espoused Values Perceived by Chinese Educational Leaders (Nicholas Sun-Keung Pang and Ting Wang); (28) Social Service Community Education as an area of training and participation for social development (Amelia Molina García); (29) English Language Education Policy in Colombia and Mexico (Ruth Roux); (30) Compensatory Programs in Mexico to Reduce the Educational Gap (Emma Leticia Canales Rodríguez and Tiburcio Moreno Olivos); (31) Changing times, Changing roles: FE Colleges' perceptions of their changing leadership role in contemporary UK politico-economic climate (Aaron A. R. Nwabude and Gordon Ade-Ojo); (32) Role perceptions and job stress among special education school principals: Do they differ from principals of regular schools? (Haim H. Gaziel, Yael Cohen-Azaria, and Klara Skubic Ermenc); (33) Multiculturalism: challenge or reality (Olivera Knezevic Floric and Stefan Ninkovic); (34) Privatization of higher education in Nigeria: Critical Issues (Phillips Olayide Okunola and Simeon Adebayo Oladipo); (35) Policies and initiatives: reforming teacher education in Nigeria (Martha Nkechinyere Amadi); and (36) Leadership in Educational Institutions (Esmeralda Sunko). Part 4: Higher Education, Lifelong Learning and Social Inclusion: (37) Validation of skills, knowledge and experience in lifelong learning in Europe (James Ogunleye); (38) Empowering women with domestic violence experience (Marta Anczewska, Joanna Roszczynska-Michta, Justyna Waszkiewicz, Katarzyna Charzynska, and Czeslaw Czabala); (39) Sixty Five Years of University Education in Nigeria: Some Key Cross Cutting Issues (Aloy Ejiogu and Sheidu Sule); (40) Brain Drain in Higher Education: Lost Hope or Opportunity? (George Odhiambo); (41) Searching for the Dividends of Religious Liberty: Who Benefits and Who Pays? (Donald B. Holsinger); (42) More than Mere Law: Freedom of Religion or Belief (Ellen S. Holsinger); (43) Intergenerational Learning in the Family (Sabina Jelenc Krašovec and Sonja Kump); (44) Students' Views on Important Learning Experiences--Challenges Related to Ensuring Quality of Studies (Barbara Šteh and Jana Kalin); (45) Campus life: The impact of external factors on emotional health of students (Dalena Vogel); (46) Education and Lifelong Learning in Romania--Perspectives of the Year 2020 (Veronica Adriana Popescu, Gheorghe N. Popescu, and Cristina Raluca Popescu); (47) Scientific reputation and "the golden standards": quality management system impact and the teaching-research nexus (Luminita Moraru); (48) The implementation of the Validation of Acquired Experience (VAE) in France would be a cultural revolution in higher education training? (Pascal Lafont); (49) Hilary English Transition of students from economically disadvantaged backgrounds to research led Universities (Hilary English); (50) Attitudes of Parents towards Contemporary Female Higher Education (Miss Shamaas Gul Khattak); (51) Structured Peer Mentoring: Enhancing Lifelong Learning in Pakistani Universities (Nosheen Rachel Naseem); (52) The Rise of Private Higher Education in Jamaica: Neo-liberalism at Work? (Chad O. Coates); (53) Educational Developments in the British West Indies: A Historical Overview (Chad O. Coates); (54) Focus Learning Support: Rising to Educational Challenges (Elizabeth Achinewhu-Nworgu, Gertrude Shotte, and Queen Chioma Nworgu); (55) Distance Education in Higher Education in Latvia (Daina Vasilevska); (56) Evidence-based research study of the Russian vocational pedagogy and education motivational potential in the internationalisation projection (Oksana Chigisheva); (57) Healthy lifestyle formation within the extra-curricular activities of students at universities (Saltanat Tazhbayeva) [title provided in English and Bulgarian, abstract in English and paper in Bulgarian]; (58) Management based organisation of school's educational process (Tursynbek Baimoldayev) [title provided in English and Bulgarian, abstract in English and paper in Bulgarian]; (59) Modernization of higher education in the context of the Bologna Process in the Republic of Kazakhstan (Sanim Kozhayeva) [title provided in English and Bulgarian, abstract in English and paper in Bulgarian]; and (60) About the problem of self-definition of personality (G. T. Hairullin and G. S. Saudabaeva) [title provided in English and Bulgarian, abstract in English and paper in Bulgarian]. Part 5: Learning and Teaching Styles: (61) Learning Styles and Disciplinary Fields: is there a relationship? (Patrícia Albergaria Almeida); (62) ICT competences for teachers in 21st Century--a design framework for science primary teacher education courses (Cecília Guerra, António Moreira, and Rui Marques Vieira); (63) Teacher Education in the context of international cooperation: the case of East Timor (Patrícia Albergaria Almeida, Mariana Martinho, and Betina Lopes); (64) How would Virtual Learning Environment (VLE) Enhance Assessment for Learning Mathematics by the Special Education Needs Students (SENs) in Secondary Education Sector (Aaron A. R. Nwabude); (65) A gender perspective on student questioning upon the transition to Higher Education (Mariana Martinho, Patrícia Albergaria Almeida, and José Teixeira-Dias); (66) Student-Centred Learning: A Dream or Reality (Sandra Ozola); (67) Problems of development of E-Learning content in historical education on the Republic of Kazakhstan (Gabit Kapezovich ?enzhebayev, Saule Hairullovna Baidildina, and Tenlik Toktarbekovna Dalayeva) [title provided in English and Bulgarian, abstract in English and paper in Bulgarian]; and (68) The world pedagogical idea in the context of comparison: Confucius--Al Farabi--Ibn Sina--Balasaguni (Aigerim Kosherbayeva, Kulmeskhan Abdreimova, and Asem Anuarbek) [title provided in English and Bulgarian, abstract in English and paper in Bulgarian]. A list of contributors in included. (Individual papers contain references.)
Citation
Popov, N., Wolhuter, C., Leutwyler, B., Hilton, G., Ogunleye, J. & Almeida, P.A. International Perspectives on Education. BCES Conference Books, Volume 10. Retrieved February 5, 2023 from https://www.learntechlib.org/p/192861/.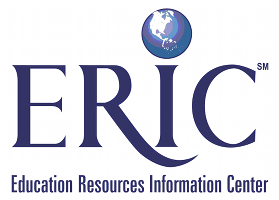 This record was imported from
ERIC
on January 10, 2019. [
Original Record
]
ERIC is sponsored by the Institute of Education Sciences (IES) of the U.S. Department of Education.
Copyright for this record is held by the content creator. For more details see ERIC's copyright policy.
Keywords