You are here: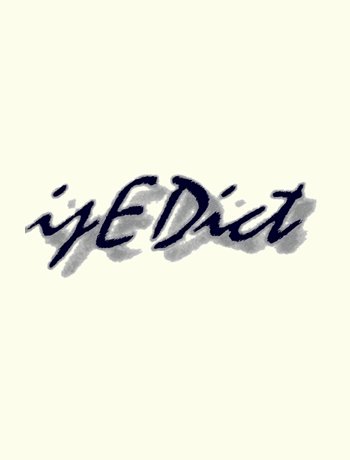 Exploring the status of ICT use in adult education: Perspectives from eight European countries - "reflections, insights, and challenges"
ARTICLE
IJEDICT Volume 5, Number 3, ISSN 1814-0556 Publisher: Open Campus, The University of the West Indies, West Indies
Abstract
This paper reports on the results from a structured survey returned from participants in Bulgaria, Hungary, Italy, Lithuania, Romania, Spain and Turkey (together with an agreed shorter submission from Cyprus). Participant countries' status of use of information and communication technology (ICT) use in adult education specifically the national or regional policies in place, the curriculum framework ICT use in practice, availability of online learning resources and tools, reflections, insights, and challenges were examined. Furthermore, the paper shed some lights on potential use of mobile phones and games as ICT tools in adult education. The result of the study suggests that although in some of the countries, especially the new member and candidate countries, firmly-conceived national strategies for adult education are only beginning to emerge; the drive to develop in line with EU goals, policies and standards on lifelong learning is now creating opportunities for innovative approaches everywhere.
Citation
Demirbilek, M. (2009). Exploring the status of ICT use in adult education: Perspectives from eight European countries - "reflections, insights, and challenges". International Journal of Education and Development using ICT, 5(3),. Open Campus, The University of the West Indies, West Indies. Retrieved January 30, 2023 from https://www.learntechlib.org/p/188063/.
References
View References & Citations Map
Becta (2008). What is ICT? British Educational Communications and Technology Agency. Accessed on http://schools.becta.org.uk/index.php? Section=cu&catcode=ss_cu_skl_02&rid=1701 Accessed 9 September 2008.

Bell, L. (2001). Preparing tomorrow's teachers to use technology: perspectives of the leaders of twelve national education associations. Contemporary issues in technology and teacher education , 1(4). Http://www.citejournal.org/vol1/iss4/currentissues/general/article1.htm

Downes, S. (2006). Models for Sustainable Open Educational Resources, National Research Council Canada, 29-01.2006 Normal-Grey Paper

European Commission Education and Training (2009). Practical learning for adults http://ec.europa.eu/education/lifelong-learning-programme/doc86_en.htm. Accessed 10

2009.European Commission (2000). EEurope 2002-An Information Society For All Prepared by the Council and the European Commission for the Feira European Council, Brussels, Belgium. Http://ec.europa.eu/information_society/eeurope/2002/documents/archiv_eEurope2002/acti onplan_en.pdf. Accessed 12 July 2007.

European Commission Communication (2000). Towards a European Research Area Brussels, Belgium

Eurydice (2000). Key Data on Education in Europe 2005 Luxembourg. Http://eacea.ec.europa.eu/ressources/eurydice/pdf/0_integral/052EN.pdf. Accessed 07 June

2007.Eurydice (2001). ICT@Europe.edu: Information and Communication Technology in European Education Systems Brussels, Belgium. Http://www.mszs.si/eurydice/pub/eurydice/ICT.pdf.

Forth, J. And Mason, G. (2004). Information and Communication Technology (ICT) Adoption and Utilisation, Skill Constraints and Firm-Level Performance: Evidence from UK Benchmarking Surveys. NIESR Discussion Paper No. 234. Http://www.niesr.ac.uk/pubs/dps/dp234.pdf.

Hopey, C.E. (1998). Technology, basic skills, and adult education: getting ready and moving forward. Ohio: ERIC Clearinghouse on Adult, Career, and Vocational Education, Ohio State University.

Houle, C. (1972). The Design of Education. San Francisco: Jossey-Bass Publishers. Exploring the status of ICT use in adult education 187

Jeris, L. (2002). Comparison of Power Relations Within Electronic and Face-to-Face Classroom Discussions: A Case Study, Australian Journal of Adult Learning, Vol. 42(3), pp. 300-311.

Kidd, J.R. (1978). How Adults Learn (3rd. Edn.),Englewood Cliffs, N.J.:Prentice Hall Regents.

Knowles, M.. (1973). The adult learner: a neglected species. 2nd edition, Houston, TX: Gulf Publishing.

Knowles, M.. (1998). The adult learner: the definitive classic in adult education and human resource development. Houston, TX: Gulf Publishing.

Kolb, D. (1984). Experiential learning: Experience as the source of learning and development (Eaglewood Cliffs, NJ, Prentice-Hall).

Lin, J.M., Lee G.C., and Chen, H.Y. (2004). Exploring potential uses of ICT in Chinese language arts instruction: eight teachers' perspectives. Computers & Education 42 133–148
Mason, R. (2006). Learning technologies for adult continuing education. Studies in Continuing Education, Vol. 28, No. 2, pp. 121-133.

Mellar, H., Kambouri, M., Wolf, A., Goodwin, T., Hayton, A., Koulouris, P. And Windsor, V. (2001) Research into the effectiveness of learning through ICT for people with basic skills needs. Report submitted to UFI, June 2001. Sheffield. Http://archive.basicskills.co.uk/content/documents/?FileID=1438554016. Accessed 09 September 2008.

OECD (2001). Schooling for Tomorrow Initiative-Learning to Change: ICT in Schools Paris, France

Pelgrum, W.J. (2003). Promoting equity through ICT: What can international assessments contribute to help fight low achievement?, Paper presented at an OECD/Hungary workshop on Promoting Equity Through ICT in education: Projects, Problems, Prospects, 12-13 June, Budapest

Pelliccione, L. (2001). Implementing innovative technology: Towards the transformation of a university, PhD thesis, Australia: Curtin university of Technology.

Pont, B., & Sweet, R. (2003). Adult learning and ICT: how to respond to the diversity of needs? Presented at the NCAL/OECD International Roundtable http://www.literacy.org/ICTconf/PhilaRT_Pont_final.pdf

Wadi H.D. And Sonia, J. (2002). ICT for Education: Potential and Potency, in Haddad,W. & Drexler, A. (eds),Technologies for Education: Potentials, Parameters, and Prospects (Washington DC: Academy for Educational Development and Paris: UNESCO), pp. 34-37.
These references have been extracted automatically and may have some errors. Signed in users can suggest corrections to these mistakes.
Suggest Corrections to References