You are here: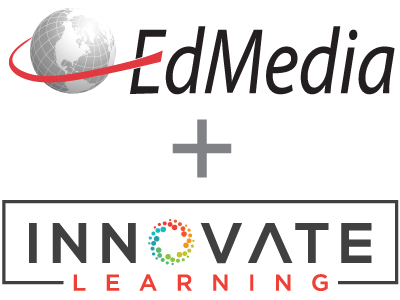 Mobile Learning: An Experience for Global Education
PROCEEDING
Elias Goulart, Municipal University of Sao Caetano do Sul - USCS, Brazil., Brazil ; Päivi Aarrenieme-Jokipelto, Haaga-Helia University of Applied Sciences, Finland ; Mirva Hyypiä, Lappeenranta University of Technology, Finland ; Sandhra Cabral, Catia Milreu, Municipal University of Sao Caetano do Sul - USCS, Brazil., Brazil
EdMedia + Innovate Learning, in Amsterdam, Netherlands Publisher: Association for the Advancement of Computing in Education (AACE), Waynesville, NC
Abstract
Mobile technology is growing throughout the world, especially in Brazil, where it has reached 142% of the population since 2015. Smartphones have been used every day in all areas of personal, professional and free time activities, and there has been an increase in the use for learning purposes. This technology has a huge potential because its costs are decreasing, even considering remote data access, and lots of applications are becoming available, offering possibilities to improve education, especially in less favorable places in developing countries. The objective of the present study was to test if existing e-learning solutions could be localized to enable mobile learning in Brazil. Additionally, to develop a mobile learning taxonomy defining the criteria for localizing mobile learning in global education to design it to different situations and cultures.
Citation
Goulart, E., Aarrenieme-Jokipelto, P., Hyypiä, M., Cabral, S. & Milreu, C. (2018). Mobile Learning: An Experience for Global Education. In T. Bastiaens, J. Van Braak, M. Brown, L. Cantoni, M. Castro, R. Christensen, G. Davidson-Shivers, K. DePryck, M. Ebner, M. Fominykh, C. Fulford, S. Hatzipanagos, G. Knezek, K. Kreijns, G. Marks, E. Sointu, E. Korsgaard Sorensen, J. Viteli, J. Voogt, P. Weber, E. Weippl & O. Zawacki-Richter (Eds.), Proceedings of EdMedia: World Conference on Educational Media and Technology (pp. 2334-2342). Amsterdam, Netherlands: Association for the Advancement of Computing in Education (AACE). Retrieved October 22, 2020 from https://www.learntechlib.org/primary/p/184641/.
References
View References & Citations Map
Aarreniemi-Jokipelto, P. (2006). Doctoral Dissertation: Modelling and content production of distance learning concept for interactive digital television. Helsinki University of Technology, Industrial Information Technology Laboratory publications, 4. Available: https://aaltodoc.aalto.fi/handle/123456789/5/browse?value=AarreniemiJokipelto%2C+P%C3%A4ivi & Type=author
Herstatt, C. And Tiwari, R. (2015) Frugale Innovation: Wissenschaftliche Einordnung eines neuen Innovationsbegriffs, Arbeitspapier Nr. 88, Technische Universität Hamburg-Harburg.
Järvinen, P. (2001). On research methods. Opinpajan kirjat, Tampereen yliopistopaino Oy. Tampere.
Kasanen, E., Lukka, K., Siitonen, A. (1993). The constructive approach in management accounting research. Journal of management accounting research, 5, 243-264.
Khan, R. (2016). How Frugal Innovation Promotes Social Sustainability. Sustainability 2016, 8(10), 1034; Available:
NMC. (2015). NMC Technology Outlook: Brazilian Universities. A Horizon Project Regional Report. Available: < http://cdn.nmc.org/media/2015-nmc-technology-outlook-brazilian-universities-EN.pdf>. Accessed: 6 April, 2017.
Pegrum. M. (2014). New language learning& Teaching environments: mobile learning, languages, literatures and cultures. Springer.
Pisa, S.H., & Goulart, E.E. (2017). A apropriação do WhatsApp como recurso inovador no curso de formação de professores. Master Thesis. Municipal University of Sao Caetano do Sul, Master Program in Communication. Available: < http://repositorio.uscs.edu.br/handle/123456789/990>.
Traxler. J. & Kukulska-Hulme. A. (2016). Mobile learning: the next generation. Introduction to the next generation of mobile learning. Routledge.
The United Nations Educational, Scientific and Cultural Organization (UNESCO). (2013). Kraut. R. (edit.), UNESCO policy guidelines for mobile learning. Available: < https://tinyurl.com/y8pds8a7>.
These references have been extracted automatically and may have some errors. Signed in users can suggest corrections to these mistakes.
Suggest Corrections to References