You are here: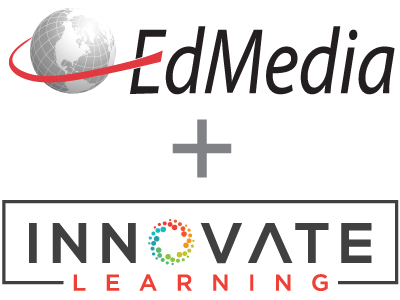 Best of Finland: Adult Playfulness in Simulation-based Healthcare Education
PROCEEDING
AACE Award
EdMedia + Innovate Learning, in Amsterdam, Netherlands Publisher: Association for the Advancement of Computing in Education (AACE), Waynesville, NC
Abstract
Abstract: In many studies, simulation-based healthcare education has been observed to be enjoyable and meaningful. The objectives of simulation-based learning can be multifaceted, such as learning basic resuscitation or more complex crisis resource-management skills. As noted, the goals of simulation-based education can be quite serious although learning should be enjoyable and playful. Simulation-based learning demands playfulness and taking on roles that the learner has not previously studied in simulation-based healthcare education. In previous studies, playfulness has been perceived as a kind of stance towards learning or a certain mood in learning that emerges from interactions with others. In previous research, humour, creativity and teamwork have predicted adult playfulness and are central to successful simulation-based learning as well. Adult playfulness has also been related to higher achievements and motivation. In this study, we examine adult playfulness in simulation-based healthcare education. The specific research question is as follows: How does adult playfulness transpire in simulation-based healthcare education? The study participants are 238 medical students and professionals (89 males, 86 females) at Stanford University in 2010–2016. The data sources include questionnaires and interviews. Playfulness appears in simulation-based learning mainly by emphasising trust and encouraging collaboration, as well as academic curiosity and a playful attitude. However, based on preliminary analysis, a playful attitude is not easy to realise. Emotional, embodied and physical aspects of playful simulation-based learning need further research and effort.
Citation
Keskitalo, T., Kangas, M. & Ruokamo, H. (2018). Best of Finland: Adult Playfulness in Simulation-based Healthcare Education. In T. Bastiaens, J. Van Braak, M. Brown, L. Cantoni, M. Castro, R. Christensen, G. Davidson-Shivers, K. DePryck, M. Ebner, M. Fominykh, C. Fulford, S. Hatzipanagos, G. Knezek, K. Kreijns, G. Marks, E. Sointu, E. Korsgaard Sorensen, J. Viteli, J. Voogt, P. Weber, E. Weippl & O. Zawacki-Richter (Eds.), Proceedings of EdMedia: World Conference on Educational Media and Technology (pp. 2316-2324). Amsterdam, Netherlands: Association for the Advancement of Computing in Education (AACE). Retrieved July 4, 2020 from https://www.learntechlib.org/primary/p/184599/.
References
View References & Citations Map
Andreatta, P.B., Hillard, M., & Krain, L.P. (2010). The impact of stress factors in simulation-based laparoscopic training. Surgery, 147, 631–639.
Attride-Stirling, J. (2001). Thematic networks: An analytic tool for qualitative research. Qualitative Research, 1(3), 385–405.
Bateson, P., & Martin, P. (2013). Play, playfulness and innovation. New York: Cambridge University Press.
Binkley, M., Erstad, O., Herman, J., Raizen, S., Ripley, M., Miller-Ricci, M., & Rumble, M. (2012). Defining twenty-first century skills. In P. Griffin, B. McGaw, & E. Care (Eds.), Assessment and teaching of 21st century skills (pp. 17–66). Dordrecht: Springer.
Brewer, E.P. (2011). Successful techniques for using human patient simulation in nursing education. Journal of Nursing Scholarship, 43(3), 311–317.
Bryson, E.O., & Levine, A.I. (2008). The simulation theater: A theoretical discussion of concepts and constructs that enhance learning. Journal of Critical Care, 23, 185–187.
Callagher, C.J., & Corrado, T. (2014). The use of humour to enrich the simulated environment. In A.I. Levine, S. DeMaria, A.D. Schwartz, & A.J. Sim (Eds.), The comprehensive textbook of healthcare simulation (2nd ed. Pp. 57–64). Springer: New York.
Chi, M. (1997). Quantifying qualitative analyses of verbal data: A practical guide. The Journal of the Learning Sciences, 6(3), 271–315.
DeMaria, S., Bryson, E.O., Mooney, T.J., Silverstein, J.H., Reich, D.L., Bodian, C., & Levine, A.I. (2010). Adding emotional stressors to training in simulated cardiopulmonary arrest enhances participant performance. Medical Education, 44, 1006–1015.
Dreisbach G., & Goschke T. (2004). How positive affect modulates cognitive control: Reduced perseveration at the cost of increased distractibility. Journal of Experimental Psychology: Learning, Memory and Cognition, 30, 343–353.
Fanning, R.M., & Gaba, D.M. (2007). The role of debriefing in simulation-based learning. Simulation in Healthcare, 2, 115–125.
Griffin, P., Care, E., & McGaw, B. (2012). The changing role of education and schools. In P. Griffin, B. McGaw, & E. Care (Eds.), Assessment and teaching of 21st century skills (pp. 1–15). Dordrecht: Springer.
Heath, C., Hidnmarsh, J., & Luff, P. (2010). Video in qualitative research. London: Sage.
Proyer, R.T. & Jehle, N. (2013). The Basic Components of Adult Playfulness and Their Relation With Personality: The Hierarchical Factor Structure of Seventeen Instruments. Personality and Individual Differences, 55, 811–816.
Kangas, M. (2010). The school of the future: Theoretical and pedagogical approaches for creative and playful learning environments. Doctoral Dissertation. Acta Universitatis Lapponiensis 188. University of Lapland, Faculty of Education, Finland. Rovaniemi: University of Lapland Printing Centre.
Kangas, M. (2014). Leikillisyyttä peliin. Näkökulmia leikillisyyteen ja leikilliseen oppimiseen. [Playfulness in games. Viewpoints on playfulness and playful learning.] In L. Krokfors, M. Kangas, & K. Kopisto (Eds.), Oppiminen pelissä. Pelit, pelillisyys ja leikillisyys opetuksessa [Learning in games. Games and playfulness in learning] (pp. 73–92). Tampere: Vastapaino.
Kangas, M., Siklander, P., Randolph, J., & Ruokamo, H. (2017). Teachers' engagement and students' satisfaction with the playful learning environment. Journal of Teaching and Teacher Education, 63, 274– 284.
Keskitalo, T. (2012). Students' expectations of the learning process in virtual reality and simulation-based learning environments. Australasian Journal of Educational Technology, 28(5), 841–856.
Keskitalo, T. (2015). Designing a pedagogical model for simulation-based healthcare education (Doctoral dissertation). Acta Universitatis Lapponiensis 299. Rovaniemi: Lapland University Press.
Keskitalo, T., & Ruokamo, H. (2017). Variables explaining learners' emotions in simulation-based learning environments. In Proceedings of the European Association for Research on Learning and Instruction Conference 2017, Tampere, Finland, 29 August–2 September, 2017.
Lieberman, N.J. (1977). Playfulness: Its Relationship to Imagination and Creativity. New York: Academic Press.
Nunnally, J.C. (1978). Psychometric theory. (2nd ed.). New York: McGraw-Hill.
Nyström, S., Dahlberg, J., Edelbring, S., Hult, H., & Abrandt-Dahlgren, M. (2016). Debriefing practices in interprofessional simulation with students: A sociomaterial perspective. BMC Medical Education, 16, 148.
Paige, J.T., Arora, S., Fernandez, G., & Seymour, N. (2015). Debriefing 101: Training faculty to promote learning in simulation-based training. American Journal of Surgery, 209, 126–131.
Power, T., Virdun, C., White, H., Hayes, C., Parker, N., Kelly, M., Disler, R., & Cottle, A. (2016). Plastic with personality: Increasing student engagement with manikins. Nurse Education Today, 38, 126–131.
Proyer, R.T. (2011). Being playful and smart? The relations of adult playfulness with psychometric and selfestimated intelligence and academic performance. Learning and Individual Differences, 21, 463–467.
Proyer, R.T. (2012). Examining playfulness in adults: Testing it correlates with personality, positive psychological functioning, goal aspirations, and multi-methodically assessed ingenuity. Psychological Test and Assessment Modeling, 54/2012, 103–127.
Proyer, R.T. (2015). Playfulness as a personality trait in adults: Its structure, definition, and measurement.
Proyer, R.T., & Ruch, W. (2011). The virtuousness of adult playfulness: The relation of playfulness with strengths of character. Psychology of Well-being: Theory, Research and Practice, 1(4).
Rall, M., & Dieckmann, P. (2005). Simulation and patient safety: The use of simulation to enhance patient safety on a systems level. Current Anaesthesia & Critical Care, 16, 273–281.
Resnick, M. (2006). Computer as paintbrush: Technology, play and the creative society. In D. Singer, R. Golinkoff, & K. Hirsh-Pasek (Eds.), Play= Learning: How play motivates and enhances children's cognitive and social-emotional growth. Oxford: Oxford University Press.
Siviy, S.M. (2016). Brain motivated to play: Insights into the neurobiology of playfulness. Behaviour, 153(6– 7), 819–844.
Wegerif, R. (2005). Reason and creativity in classroom dialogues. Language and Education, 19(3), 223–238.
Ziegler, J.B. (1999). Humour in medical teaching. Medical Journal of Australia, 171, 579–580.
These references have been extracted automatically and may have some errors. Signed in users can suggest corrections to these mistakes.
Suggest Corrections to References