You are here: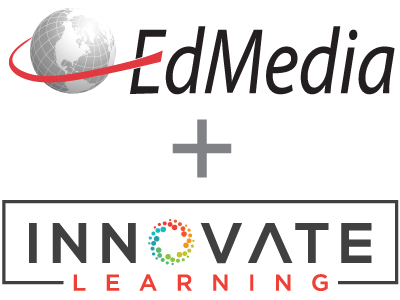 Authentic online assessment in assessing basic accounting content knowledge of Grade 10 learners
PROCEEDING
EdMedia + Innovate Learning, in Amsterdam, Netherlands Publisher: Association for the Advancement of Computing in Education (AACE), Waynesville, NC
Abstract
Understanding the fundamental concepts of basic accounting principles and practice provides a strong grounding for learners who need to be able to use the language of business to communicate and grasp the content knowledge of the discipline. However, the basic concepts of accounting are not adequately taught and assessments are not linked to the authentic real-life experiences of learners at school level. For this reason, this paper reports on the design of an authentic online assessment of grade 10 learners' understanding of basic accounting content knowledge. The design of the assessment task was derived from a theoretical framework of constructs of authentic learning and the first three cognitive levels of the revised Bloom's taxonomy, using QuestBase software. An exploratory qualitative case study design was used, and focus-group and individual interviews including observation were employed as data collection methods. The findings showed that learners experienced positively the assessment of authentic online assessment on basic accounting content knowledge, though they had difficulties in successfully dealing with calculations.
Citation
Diseko, R. & Modiba, W. (2018). Authentic online assessment in assessing basic accounting content knowledge of Grade 10 learners. In T. Bastiaens, J. Van Braak, M. Brown, L. Cantoni, M. Castro, R. Christensen, G. Davidson-Shivers, K. DePryck, M. Ebner, M. Fominykh, C. Fulford, S. Hatzipanagos, G. Knezek, K. Kreijns, G. Marks, E. Sointu, E. Korsgaard Sorensen, J. Viteli, J. Voogt, P. Weber, E. Weippl & O. Zawacki-Richter (Eds.), Proceedings of EdMedia: World Conference on Educational Media and Technology (pp. 2177-2182). Amsterdam, Netherlands: Association for the Advancement of Computing in Education (AACE). Retrieved March 30, 2020 from https://www.learntechlib.org/primary/p/184556/.
References
View References & Citations Map
Anderson, L.W., & Krathwohl, D.R. (Eds.). (2001). A taxonomy for learning, teaching and assessing: A revision of Bloom's Taxonomy of educational objectives: Complete edition, New York: Longman.
Badenhorst, J. (2017). What can I study without matric? Retrieved from https://www.news24.com/MyNews24/what-cani-study-without-matric-20170106
Baleni, Z.G. (2015). Online formative assessment in higher education: Its pros and cons. The Electronic Journal of eLearning, 13(4), 228-236.
Crittenden, C.A. & Crittenden, W.F. (2014). The accounting profession's role incorporate governance in frontier markets: A research agenda. Organizations and Markets in Emerging Economies, 5(5), 7-22.
Department of Education (2004). White Paper on e-Education. The Government Printers. Pretoria.
Department of Basic Education (2015). Assessment Teaching Plan. Accounting Grades 10-12. Pretoria: Government Printer.
Department of Basic Education (2011). National Curriculum Statement. Curriculum and Assessment Policy Statement, Accounting. Further Education and Training Phase Grades 10-12. Pretoria: Government Printer.
Elsaadani, M. (2015). Information and communication technology skills' sufficiency of Egyptian accounting graduates. International Journal of Advanced Information Technology, 5(1/2), 1-11.
Erlingsson, E & Brysiewicz, P. (2017) A hands-on guide to doing content analysis. African Journal of Emergency Medicine, 7(3), 93-99.
Ganda, F., Ngwakwe, C.C., & Ambe, C.M. (2014). Independent research and a deep approach to learning of accounting concepts: Students' view. Mediterranean Journal of Social Sciences, 5(6), 75-89.
Hale, S. & Napier, J. (2013). Interpreting research methods: A practical resource. UK: Bloomsbury.
Herrington, J. & Kervin, L. (2007). Authentic learning supported by technology: 10 suggestions and cases of integration in classrooms. Educational Media International, 44(3), 219-236.
Herrington, J. & Oliver, R. (2000). An instructional design framework for authentic learning environments. Educational Technology Research and Development, 48(3), 23-48.
Hoel, T & Mason, J. (2018). Standards for smart education– towards a development framework. Smart Learning Environments, 5(3), 1-25.
Lappas, P.Z. & Kritikos, M.N. (2018). Teaching and learning numerical analysis and optimization: A didactic framework and applications of inquiry-based learning. Higher Education Studies, 8(1), 42-57.
Maton, K. (2011). Theories and things: The semantics of disciplinarity. In F. Christie& K. Maton (Eds.), Disciplinarity: Functional linguistics and sociological perspectives (pp. 62–84). London: Continuum.
Abraham, M.R. (2018). Importance of a theoretical framework for research. Nuts and Bolts of Chemical Education Research, Chapter 5, pp 47–66.
Mohamed, R. & Lebar, O. (2017). Authentic assessment in assessing higher order thinking skills. International Journal of Academic Research in Business and Social Sciences, 7(2), 466-476.
Myers, L.P. (2016). Knowledge structures and their relevance for teaching and learning in introductory financial accounting. South African Journal of Accounting Research, 30(1), 79-95.
Papageorgiou, E. (2018). Accounting students' profile versus academic performance: A five-year analysis. South African Journal of Higher Education, 31(3), 209-229.
QuestBase (2018). Create online quizzes, make assessments, build exams. Retrieved from http://www.questbase.com/default.aspx?url=%2Fmy%2Fget_premium.aspx
Ranganath, R., Rajalaksmi, C. & Simon, M.A. (2017). Medical students' perceptions of e-assessment: Multiple choice questions used as a tool of assessment for Preclinical Years. Journal of Medical Education, 16(1), 35-43.
Sangmeister, J. (2017). Commercial competence: Comparing test results of paper-and-pencil versus computer-based assessments. Empirical Research in Vocational Education and Training, 9(3), 1-19.
Schreuder, G.R. (2014). Teacher professional development: The case of quality teaching in accounting at selected Western Cape secondary schools. Cape Peninsula University of Technology.
Scott, G.W. (2017). Active engagement with assessment and feedback can improve group-work outcomes and boost student confidence. Higher Education Pedagogies, 2(1), 1-13.
Sellah, L., Jacinta, K. & Helen, M. (2018). Predictive power of cognitive styles on academic performance of students in selected national secondary schools in Kenya. Cogent Psychology, 5(1), 1-19.
Simpson, J. (2016). Authentic learning– Does it improve pass rates and student satisfaction? Journal of Perspectives in Applied Academic Practice, 4(2), 62-70.
Singh, S.K., Chauhan, S. & Singh, S.K. (2016). Accountancy for Class-XI (Commerce). Agra: SBPD Publications.
Woo, Y., Herrington, J., Agostinho, S. & Reeves, T.C. (2007). Implementing authentic tasks in web-based learning environments. Educause Quarterly, 30(3), 36–43.
Yin, R.K. (2017). Case study research and applications: Design and methods. Sage Publications. From-2182 DASHDASH
These references have been extracted automatically and may have some errors. Signed in users can suggest corrections to these mistakes.
Suggest Corrections to References