You are here: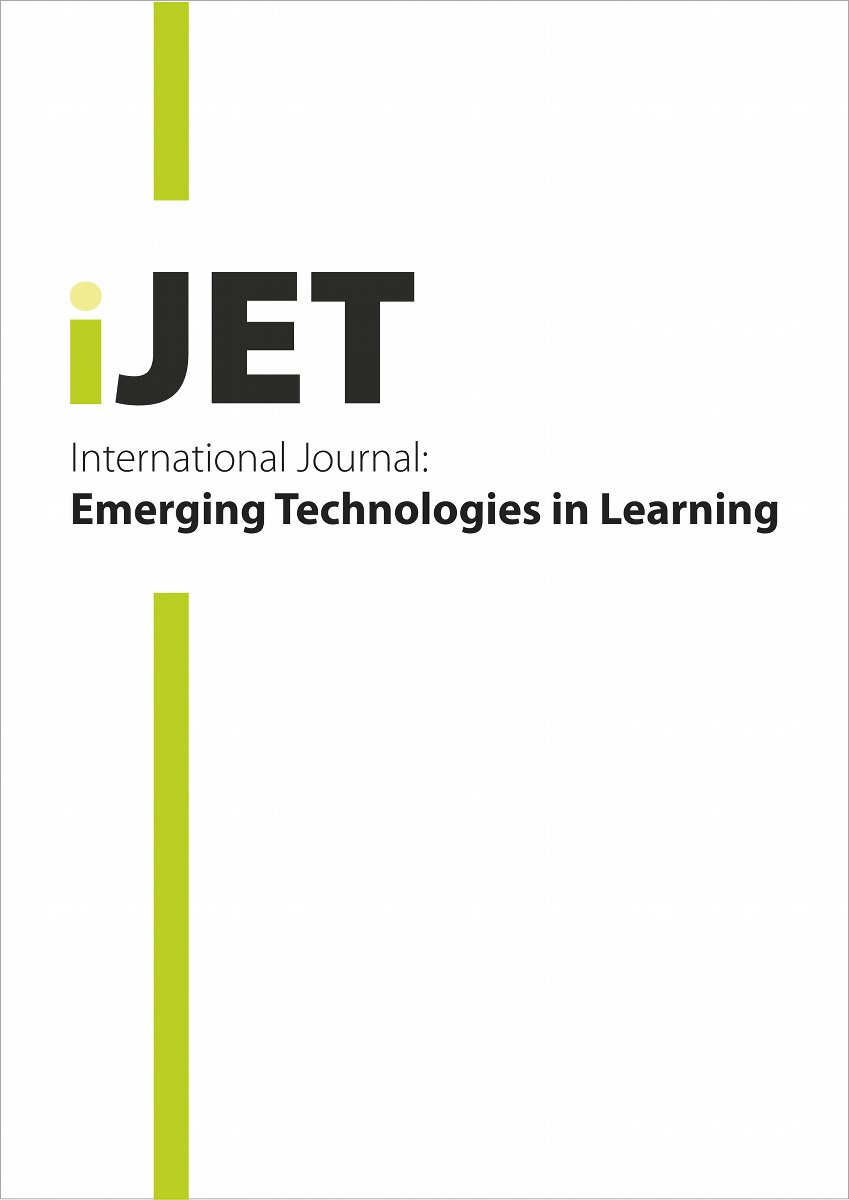 The Application of Augmented Reality Visual Communication in Network Teaching
ARTICLE
Qian Zhao, Jiujiang University art institute, Jiangxi, 332000, China
iJET Volume 13, Number 7, ISSN 1863-0383 Publisher: International Journal of Emerging Technology in Learning, Kassel, Germany
Abstract
In order to improve the effectiveness of online teaching, visual communica-tion of augmented reality technology was applied. Network teaching was an auxiliary teaching form that used the network as a medium to carry out teaching information transmission. It was an extension of classroom teaching and an organic integration of information and technology and art. The visual effect of the online teaching interface directly affected the quality of teach-ing information delivery. Based on augmented reality technology, the re-search, analysis and analysis of interactive interface design content, process-es and principles were carried out in terms of human-computer interaction, user experience, and visual communication. Augmented reality based visual interaction interface design methods were summarized. The results showed that visual communication based on augmented reality could provide a new form of teaching demonstration and enrich the content of classroom teach-ing. To sum up, this method improves the students' participation and enthu-siasm, and enhances the teaching effect.
Citation
Zhao, Q. (2018). The Application of Augmented Reality Visual Communication in Network Teaching. International Journal of Emerging Technologies in Learning (iJET), 13(7), 57-70. Kassel, Germany: International Journal of Emerging Technology in Learning. Retrieved September 28, 2021 from https://www.learntechlib.org/p/184491/.
Keywords
References
View References & Citations Map
[1] Yaoyuneyong, G., Foster, J.K., & Flynn, L.R. (2014). Factors impacting the efficacy of augmented reality virtual dressing room technology as a tool for online visual merchandising. Journal of Global Fashion Marketing, 5(4): 283-296.
[2] Chang, K.E., Chang, C.T., Hou, H.T., Sung, Y.T., Chao, H.L., & Lee, C.M. (2014). Development and behavioral pattern analysis of a mobile guide system with augmented reality for painting appreciation instruction in an art museum. Computers& Education, 71(1): 185-197.
[3] Escobedo, L., Tentori, M., Quintana, E., Favela, J., & Garciarosas, D. (2014). Using augmented reality to help children with autism stay focused. IEEE Pervasive Computing, 13(1): 38-46.
[4] Cheng, K.H., & Tsai, C.C. (2014). Children and parents' reading of an augmented reality picture book: analyses of behavioral patterns and cognitive attainment. Computers& Education, 72(C): 302-312. Https://doi.org/10.1016/J.compedu.2013.12.003

[5] Cai, S., Wang, X., & Chiang, F.K. (2014). A case study of augmented reality simulation system application in a chemistry course. Computers in Human Behavior, 37(37): 31-40.
These references have been extracted automatically and may have some errors. Signed in users can suggest corrections to these mistakes.
Suggest Corrections to References