You are here: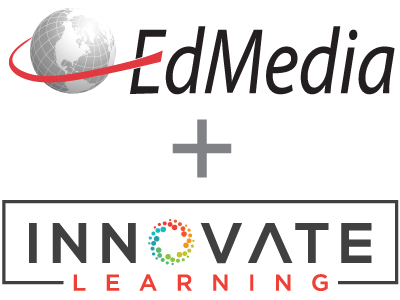 Towards a Psychological Model for Learning in Avatar-based Virtual Environments: How Important is Spatial Processing?
PROCEEDING
EdMedia + Innovate Learning, in Amsterdam, Netherlands Publisher: Association for the Advancement of Computing in Education (AACE), Waynesville, NC
Abstract
In this project, we investigated the relationships between the spatial arrangement of a 3D, avatar-based environment (linear, random and clustered), student individual differences and learning outcomes. After students completed pretest measures of perceived and demonstrated spatial skill as well as measures of computer experience, they completed a virtual environment learning activity with ten information stations. They then completed a multiple choice test to determine how well they retained the information. A multiple regression analysis showed that the clustered spatial arrangement was significantly related to higher learning outcomes over the linear or random arrangements. Regarding the students' premeasured abilities, demonstrated spatial skill and general exposure to digital applications predicted learning outcomes whereas social media experience, video game experience and perceived spatial skill did not.
Citation
Boechler, P., Gautreau, H., deJong, E. & Sterling, P. (2018). Towards a Psychological Model for Learning in Avatar-based Virtual Environments: How Important is Spatial Processing?. In T. Bastiaens, J. Van Braak, M. Brown, L. Cantoni, M. Castro, R. Christensen, G. Davidson-Shivers, K. DePryck, M. Ebner, M. Fominykh, C. Fulford, S. Hatzipanagos, G. Knezek, K. Kreijns, G. Marks, E. Sointu, E. Korsgaard Sorensen, J. Viteli, J. Voogt, P. Weber, E. Weippl & O. Zawacki-Richter (Eds.), Proceedings of EdMedia: World Conference on Educational Media and Technology (pp. 2075-2083). Amsterdam, Netherlands: Association for the Advancement of Computing in Education (AACE). Retrieved August 12, 2022 from https://www.learntechlib.org/primary/p/184449/.
References
View References & Citations Map
Beck, D., & Perkins, R.A. (2014) Review of Educational Research Methods in Desktop Virtual World Environments: Framing the Past to Provide Future Direction. Journal of Virtual Worlds Research, 7 (1).
Boechler, P., Steffler, D., Dawson, M., & Mansour, J. (2005). Incidental Learning in Hypermedia Environments: The Impact of Individual Differences and Spatial Overviews. In Proceedings of World Conference on Educational Multimedia, Hypermedia and Telecommunications 2005 (pp. 3789-3794). Norfolk, VA:
Cho, B., Jeonghun, K., Dong Pyo, J., Saebyul, K., Yong Hee, L., In Young, K., Jang Han, L., & Kim, S.I. (2002). The effect of virtual reality cognitive training for attention enhancement. Cyberpsychology & Behavior, 5(2), 129-137.
Dalgarno, B., & Lee, M.J.W. (2010). What are the learning affordances of 3-D virtual environments? British Educational Technology, 41(1), 10–32. Doi:10.1111/J.1467-8535.2009.01038.x103810..32
Ferdig, R., Cavanaugh, C., DiPietro, M., Black, E., Dawson, K. (2009). Virtual schooling standards and best practices for teacher education. Journal of Technology and Teacher Education, 17(4), 479-503.
Gao, F., Noh, J.J. & Koehler, M.J. (2009). Comparing Role-playing Activities in Second Life and Face-to-Face Environments. Journal of Interactive Learning Research, 20(4), 423-443. Chesapeake, VA: AACE.
Gattis, M. (2004). Mapping relational structure in spatial reasoning. Cognitive Science, 28, 4, 589-610.
Gibson, J.J. (1986). The ecological approach to perception. Hillsdale, NJ: Lawrence Erlbaum Associates
Hegarty, M., Richardson, A.E., Montello, D.R., Lovelace, K., & Subbiah, I. (2002). Development of a self-report measure of environmental spatial ability. Intelligence, 30(5), 425-47.
Hegarty, M. & Waller, D. (2004). A dissociation between mental rotation and perspective-taking spatial abilities. Intelligence, 32(2), 175-191.
Kyttälä, M. (2008). Visuospatial working memory in adolescents with poor performance in mathematics: variation depending on reading skills. Educational Psychology: An International Journal of Experimental Educational Psychology, 28 (3), 273-289. Doi:10.1080/01443410701532305KZero(2014).Https://www.slideshare.net/nicmitham/the-evolution-of-virtual-worlds-social-virtual-reality
Mayer, R.E. (Ed.). (2005). The Cambridge Handbook of Multimedia Learning. New York: Cambridge University Press.
Merchant, Z., Goetz, E.T., Keeney-Kennicutt, W., Kwoka,O., Cifuentes, L., & Davis, T.J. (2012). Computers& Education, 59, 551–568.
Nussli, N. & Oh, K. (2014). The Components of Effective Teacher Training in the
Parkinson, C. & Wheatley, T. (2013). Old cortex, new contexts: Re-purposing spatial perception for social cognition. Frontiers in human neuroscience, 7, 1662-5161.
Radvansky, G. (2012). Across the Event Horizon. Current Directions in Psychological Science, 21, 269.
Rose, F.D., Attree, E.A., Brooks, B.M., Parslow, D.M., Penn, P.R., & Ambihaipahan, N. (2000). Training in virtual environments: transfer to real world tasks and equivalence to real task training. Ergonomics, 43, 4, 494-511.
Smith, S.M., & Vela, E. (2001). Environmental context-dependent memory: A review and metaanalysis. Psychonomic Bulletin& Review, 8, 203–220.
Stanovich, K.E., & Cunningham, A.E. (1992). Studying the consequences of literacy within a literate society: The cognitive correlates of print exposure. Memory& Cognition, 20, 51-68.
Thomas, W., Boechler, P., deJong, E., Stroulia, E. & Delaney, M. (2012). Incidental Learning and Salience in Virtual Worlds. In T. Bastiaens& G. Marks (Eds.), Proceedings of World Conference on E-Learning inCorporate, Government, Healthcare, and Higher Education 2012 (pp. 1686-1690). Chesapeake,
Waller, D., Knapp, D., & Hunt, E. (2001).Spatial representations of virtual mazes: The role of visual fidelity and individual differences. Human Factors.43, 1, 2001, 147-158.
Zheng, R. (2010). Effects of situated learning on students' knowledge acquisition: An individual differences perspective. Journal of Educational Computing Research, 43(4) 467-487.
These references have been extracted automatically and may have some errors. Signed in users can suggest corrections to these mistakes.
Suggest Corrections to References