You are here: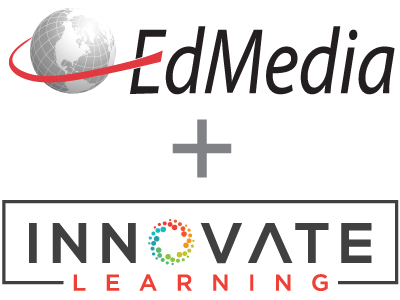 Exploring Video Literacy and the Practice of Educators: Videos, Vlogs, Videoconferencing and Holographic Teleportation
PROCEEDING
Julie-Ann Sime, Lancaster University, UK, United Kingdom ; Chryssa Themelis, Lancaster University, United Kingdom
EdMedia + Innovate Learning, in Amsterdam, Netherlands Publisher: Association for the Advancement of Computing in Education (AACE), Waynesville, NC
Abstract
Video permeates everywhere online and is a key element for social media, marketing strategies, business communication, information dissemination and community building. We interviewed 21 educators from various disciplines within higher education and vocational trainers then analysed the data within the framework of informed grounded theory (IGT). IGT embraces data, categorises and correlates them with a literature review to critically reflect on and develop a theory of praxis – of how educators use visuals in teaching with technologies. The findings provide guidelines for educators, derived from practice, on how to use visuals (from a pragmatic perspective, including: static, dynamic and interactive tools). This paper focuses only on video literacy from the educators' perspective. Video literacy includes videos, vlogs, video conferencing and holographic teleportation (holoportation) which is the next big step in learning technologies for transformational change. This paper is the outcome of research into the visual literacy and teaching practice of educators who are experienced in using technology enhanced learning tools and technologies. The findings can be used to improve teaching practice, inform policy makers and promote further research. The results are being disseminated via a MOOC entitled "Visual Literacy: Exploring educational practices and technologies", if you want to learn more, join our MOOC: https://mooc.viliproject.eu
Citation
Sime, J.A. & Themelis, C. (2018). Exploring Video Literacy and the Practice of Educators: Videos, Vlogs, Videoconferencing and Holographic Teleportation. In T. Bastiaens, J. Van Braak, M. Brown, L. Cantoni, M. Castro, R. Christensen, G. Davidson-Shivers, K. DePryck, M. Ebner, M. Fominykh, C. Fulford, S. Hatzipanagos, G. Knezek, K. Kreijns, G. Marks, E. Sointu, E. Korsgaard Sorensen, J. Viteli, J. Voogt, P. Weber, E. Weippl & O. Zawacki-Richter (Eds.), Proceedings of EdMedia: World Conference on Educational Media and Technology (pp. 2029-2036). Amsterdam, Netherlands: Association for the Advancement of Computing in Education (AACE). Retrieved January 26, 2021 from https://www.learntechlib.org/primary/p/184444/.
References
View References & Citations Map
Anfara, V.A., Brown, K.M., & Mangione, T.L. (2002). Qualitative analysis on stage: Making the research process more public. Educational Researcher, 31(7), 28-38.
Baxter, J. (2011). Public sector professional identities: A review of the literature. The Open University, UK. Retrieved from http://oro.open.ac.uk/29793/47/Public_service_professional_identities_a_review_of_the_literature_2012.pdf
Baxter, J.A. (2012). Who am I and what keeps me going? Profiling the distance learning student in higher education. The International Review of Research in Open and Distance Learning, 13(4), 107-129. Doi:10.19173/irrodl.v13i4.1283
Brame, C.J. (2015). Effective educational videos. Retrieved from http://cft.vanderbilt.edu/guides-subpages/effective-educational-videos
Charmaz, K. (2006). Constructing grounded theory. A practical guide through qualitative analysis. London, UK: Sage.
Dunne, C. (2011). The place of the literature review in grounded theory research. International Journal of Social Research Methodology, 14(2), 111-124.
Forbes. (2010, October 15). Executives embrace non-text world [online document]. Retrieved from http://images.forbes.com/forbesinsights/StudyPDFs/Video_in_the_CSuite.pdf
Glaser, B., & Strauss, A. (1967). The Discovery of Grounded Theory: Strategies for Qualitative Research, Chicago, IL: Aldine.
Goulding, C. (2001). Grounded theory: A magical formula or a potential nightmare. The Marketing Review, 2(1), 21-33.
Grigonis, H. (2017, November 2). Video is key, Facebook says as Instagram Stories, WhatsApp post big growth. Digital Trends. Retrieved from https://www.digitaltrends.com/photography/facebook-video-a-focus-as-instagramstories-grows/
Guo, P.J., Kim, J. & Rubin, R. (2014). How video production affects student engagement: An empirical study of MOOC videos. ACM Conference on Learning at Scale (L@S 2014). Retrieved from http://groups.csail.mit.edu/uid/other-pubs/las2014-pguo-engagement.pdf
Iacoboni, M. (2009). Mirroring people: The science of empathy and how we connect with others. New York: Picador. Invitto S., Spada I. & De Paolis L.T. (2015). Augmented Reality, Embodied Cognition and Learning. In L.T. De Paolis & A. Mongelli (Eds.) Augmented and Virtual Reality: AVR 2015 (pp 125-134). Lecture Notes in
Koch, A.J., D'Mello, S.D. & Sackett, P.R. (2015). A meta-analysis of gender stereotypes and bias in experimental simulations of employment decision making. Journal of Applied Psychology, 100(1), 128-161.
Lincoln, Y.S., & Guba, E.G. (1985). Naturalistic inquiry. Beverly Hills, CA: Sage.
Nair, P. (2018, April 23). Don't fall for quirky video CVs: Why this tech trend may be a diversity killer. Retrieved from https://realbusiness.co.uk/hr-and-management/2018/04/23/dont-fall-for-quirky-video-cvs-why-this-tech-trendmay-be-a-diversity-killer/
National Commission on Writing (2006). Writing and school reform. Washington, DC: College Entrance Examination Board. Retrieved from http://www.collegeboard.com/prod_downloads/writingcom/writing-schoolreform-natl-commwriting.pdf
Pentland, A. (2008). Honest signals: How they shape our world. Cambridge, MA: MIT Press.
Pentland, A. (2010, January 1). Defend your research: We can measure the power of charisma-Harvard Business Review. Harvard Business Review Case Studies, Articles, Books, Pamphlets-Harvard Business Review, January– February 2010 issue. Retrieved from http://hbr.org/2010/01/defendyour-research-we-can-measure-the-power-ofcharisma/ar/1
Pentland, A. (2012, April). The science of building great teams. Harvard Business Review. Retrieved from https://hbr.org/2012/04/the-new-science-of-building-great-teams
Ramirez-Martinell, A., & Sime, J-A. (2010). Video-enriched learning experiences for performing arts students: two exploratory case studies. In J.O'Donoghue (Ed.), Technology Supported Environment for Personalised Learning: Methods and Case Studies (pp. 248-267). IGI Global.
Rivas, K. (2010, January 5). 100 Incredible & Educational Virtual Tours You Don't Want to Miss. Retrieved from http://www.onlineuniversities.com/blog/2010/01/100-incredible-educational-virtual-tours-you-dont-want-to-miss/
Rosenblum, M. (2012, March 7). Teaching video literacy for a media revolution. The Guardian. Retrieved from https://www.theguardian.com/media-network/media-network-blog/2012/mar/07/teaching-video-literacy-mediarevolution
Selden, L. (2005). On grounded theory– with some malice. Journal of Documentation, 61(1), 114-129.
Stockdale, L. (2014, February 5). How to make a great video CV. The Guardian. Retrieved from https://www.theguardian.com/careers/careers-blog/how-to-make-video-cv
Taylor, S.G. (2013, March 28). Vlogging composition: making content dynamic. Hybrid Pedagogy. Retrieved from www.digitalpedagogylab.com/hybridped/vlogging-composition-making-content-dynamic
Themelis, C. (2014). Synchronous Video Communication for Distance Education: The educators' perspective. Open Praxis, 6(3), 245–255.
Themeli, C. & Bougia, A. (2016, December). Tele-proximity: Tele-community of Inquiry Model. Facial Cues for Social, Cognitive and Teacher Presence in Distance Education. International Review of Research in Open and Distributed Learning, 6(17). Retrieved from http://www.irrodl.org/index.php/irrodl/article/view/2453
Thornberg, R. (2012). Informed grounded theory. Scandinavian Journal of Educational Research, 56(3), 243-259.
Wesch, M. (2017, June 2). The art of being human-welcome video [Video]. Retrieved from https://www.youtube.com/watch?v=b39Mf-ZeyNw
Willmot, P., Bramhall, M. & Radley, K. (2012). Using digital video reporting to inspire and engage students. Retrieved from http://www.raeng.org.uk/education/hestem/heip/pdf/Using_digital_video_reporting.pdf
These references have been extracted automatically and may have some errors. Signed in users can suggest corrections to these mistakes.
Suggest Corrections to References