You are here: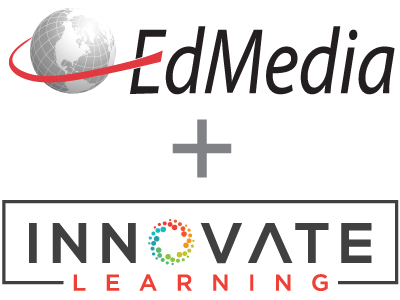 Learning in the Age of Distraction
PROCEEDING
EdMedia + Innovate Learning, in Amsterdam, Netherlands Publisher: Association for the Advancement of Computing in Education (AACE), Waynesville, NC
Abstract
Ubiquitous technology permeates the way adolescents learn and interact in the digital age. This research (in progress) uses mixed methods to determine under which conditions Australian secondary school students perform best on comprehension tests, when faced with varying levels of digital distraction. The quasi-experimental design exposed students to three levels of digital distraction and three subsequent comprehension tests were administered to determine their understanding and recall of the lesson content delivered. Semi-structured interviews were conducted with students, teachers and parents to provide an insight into the perceived efficacy and value of ICT for learning, from the perspective of various stakeholders. Initial findings suggest that unmoderated (or unsupervised) technology use hinders lesson comprehension; however, controlled technology use is similar to traditional methods of note taking. Further research is required to understand how students' ability to self-regulate and focus, in the face of ICT distraction, impacts learning.
Citation
Sebire, K.B., Gregory, S. & Bannister-Tyrrell, M. (2018). Learning in the Age of Distraction. In T. Bastiaens, J. Van Braak, M. Brown, L. Cantoni, M. Castro, R. Christensen, G. Davidson-Shivers, K. DePryck, M. Ebner, M. Fominykh, C. Fulford, S. Hatzipanagos, G. Knezek, K. Kreijns, G. Marks, E. Sointu, E. Korsgaard Sorensen, J. Viteli, J. Voogt, P. Weber, E. Weippl & O. Zawacki-Richter (Eds.), Proceedings of EdMedia: World Conference on Educational Media and Technology (pp. 467-472). Amsterdam, Netherlands: Association for the Advancement of Computing in Education (AACE). Retrieved December 1, 2020 from https://www.learntechlib.org/primary/p/184234/.
References
View References & Citations Map
Anderson, J., & Rainie, L. (2012). Millennials will benefit and suffer due to their hyperconnected lives. Retrieved from http://www.pewinternet.org/2012/02/29/millennials-will-benefit-and-suffer-due-to-theirhyperconnected-lives/:
Bennett, S., Maton, K., & Kervin, L. (2008). The 'digital natives' debate: A critical review of the evidence. British Journal of Educational Technology, 39(5), 775-786.
Bowe, B.J., & Wohn, D.Y. (2015). Are there generational differences?: Social media use and perceived shared reality. Paper presented at the Proceedings of the 2015 International Conference on Social Media& Society.
Brinkworth, R., McCann, B., Matthews, C., & Nordström, K. (2009). First year expectations and experiences: Student and teacher perspectives. Higher Education, 58(2), 157-173.
Craft, A. (2012). Childhood in a digital age: Creative challenges for educational futures. London Review of Education, 10(2), 173-190.
Dandolo Partners. (2013). Digital education revolution [DER] program review. Retrieved from https://docs.education.gov.au/system/files/doc/other/digital_education_revolution_program_review.pdf
Duckworth, A., Tsukayama, E., & Kirby, T.A. (2013). Is it really self-control? Examining the predictive power of the delay of gratification task. Personality and Social Psychology Bulletin, 39(7), 843-855.
Duckworth, A., Tsukayama, E., & May, H. (2010). Establishing causality using longitudinal hierarchical linear modeling: An illustration predicting achievement from self-control. Social Psychological and Personality Science, 1(4), 311-317.
Duncan, D.K., Hoekstra, A.R., & Wilcox, B.R. (2012). Digital devices, distraction, and student performance: Does in-class cell phone use reduce learning? Astronomy Education Review, 11(1), 1-4.
Erwin, K. (2017). Teaching Millennials and Generation Z: Bridging the generational divide. Creative nursing, 23(1), 24.
Fernandes, M.A., & Moscovitch, M. (2000). Divided attention and memory: evidence of substantial interference effects at retrieval and encoding. Journal of Experimental Psychology: General, 129(2), 155-176.
Galluch, P., Long, C., Bratton, T., Gee, M., & Groeber, M. (2009). Losing the battle: Student and instructor perspectives on attention loss in the classroom. SAIS 2009 Proceedings.
Gazzaley, A., & Rosen, L.D. (2016). The distracted mind: Ancient brains in a high-tech World. Cambridge, MA: MIT Press.
Giedd, J.N. (2012). The digital revolution and adolescent brain evolution. Journal of Adolescent Health, 51(2), 101105.
Judd, T., & Kennedy, G. (2011). Measurement and evidence of computer-based task switching and multitasking by 'Net Generation' students. Computers& Education, 56(3), 625-631.
Junco, R., & Cotten, S.R. (2012). No A 4 U: The relationship between multitasking and academic performance. Computers& Education, 59(2), 505-514.
Kraushaar, J.M., & Novak, D.C. (2010). Examining the affects of student multitasking with laptops during the lecture. Journal of Information Systems Education, 21(2), 241.
Kuznekoff, J.H., Munz, S., & Titsworth, S. (2015). Mobile phones in the classroom: Examining the effects of texting, twitter, and message content on student learning. Communication Education, 64(3), 344-365.
Lee, J., Lin, L., & Robertson, T. (2012). The impact of media multitasking on learning. Learning, Media and Technology, 37(1), 94-104.
Lepp, A., Barkley, J.E., & Karpinski, A.C. (2015). The relationship between cell phone use and academic performance in a sample of US college students. SAGE Open, 5(1), 2158244015573169.
Malonis, J.A. (2002). Moore's Law Gale Encyclopedia of E-Commerce (Vol. 2). Farmington Hill, MI: Gale.
McCoy, B. (2013). Digital distractions in the classroom: Student classroom use of digital devices for non-class related purposes. Journal of Media Education, 4(4), 5-11.
Mischel, W., Shoda, Y., & Rodriguez, M.L. (1989). Delay of gratification in children. Science, 244(4907), 933.
Mutsotso, S., & Abenga, E. (2010). Study methods for improving quality learning and performance in higher education. Educational Research and Reviews, 5(12), 808-813.
Olson, M.A., & Fazio, R.H. (2001). Implicit attitude formation through classical conditioning. Psychological Science, 12(5), 413-417.
Prensky, M. (2010). Teaching digital natives: Partnering for real learning. Thousand Oaks, CA: Corwin Press.
Rubinstein, J.S., Meyer, D.E., & Evans, J.E. (2001). Executive control of cognitive processes in task switching. Journal of Experimental Psychology: Human Perception and Performance, 27(4), 763.
Sana, F., Weston, T., & Cepeda, N.J. (2013). Laptop multitasking hinders classroom learning for both users and nearby peers. Computers& Education, 62, 24-31.
Steinmayr, R., Ziegler, M., & Träuble, B. (2010). Do intelligence and sustained attention interact in predicting academic achievement? Learning and Individual Differences, 20(1), 14-18.
Van Volkom, M., Stapley, J.C., & Amaturo, V. (2014). Revisiting the digital divide: generational differences in technology use in everyday life. North American Journal of Psychology, 16(3), 557.
Wang, Z., Tchernev, J.M., & Solloway, T. (2012). A dynamic longitudinal examination of social media use, needs, and gratifications among college students. Computers in Human Behavior, 28(5), 1829-1839.
These references have been extracted automatically and may have some errors. Signed in users can suggest corrections to these mistakes.
Suggest Corrections to References