You are here: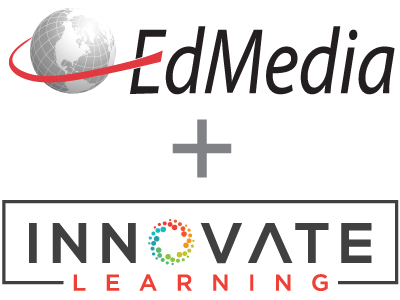 Recruitment gaming: propositions to users and implications for universities
PROCEEDING
Gavin Porter, University of Hong Kong, Hong Kong
EdMedia + Innovate Learning, in Amsterdam, Netherlands Publisher: Association for the Advancement of Computing in Education (AACE), Waynesville, NC
Abstract
Social media connectivity, self-assessment appetite, and natural game play inclinations can be leveraged for talent acquisition in the corporate world and in higher education. Games, simulations, and online diagnostic tests target potential users with "play a game, get a job" slogans. This paper examines the platform construction and rationale that recruitment gaming companies pitch to their users, which are often rising seniors or fresh university graduates. Opportunities for human intervention in an otherwise algorithmic setting are examined, and current recruitment platforms are compared to long-standing, non-gamified academic competitions targeting advanced high school students. Easily accessible online platforms offering quick measurement of non-cognitive and personality traits could have a profound impact on the university admissions process in the future.
Citation
Porter, G. (2018). Recruitment gaming: propositions to users and implications for universities. In T. Bastiaens, J. Van Braak, M. Brown, L. Cantoni, M. Castro, R. Christensen, G. Davidson-Shivers, K. DePryck, M. Ebner, M. Fominykh, C. Fulford, S. Hatzipanagos, G. Knezek, K. Kreijns, G. Marks, E. Sointu, E. Korsgaard Sorensen, J. Viteli, J. Voogt, P. Weber, E. Weippl & O. Zawacki-Richter (Eds.), Proceedings of EdMedia: World Conference on Educational Media and Technology (pp. 297-302). Amsterdam, Netherlands: Association for the Advancement of Computing in Education (AACE). Retrieved December 7, 2021 from https://www.learntechlib.org/primary/p/184210/.
References
View References & Citations Map
Cappelli, P. (2001). On-line recruiting. Harvard business review, 79(3), 139-146.
Chamorro-Premuzic, T. (2015). 3 Emerging Alternatives to Traditional Hiring Methods. Retrieved from https://hbr.org/2015/06/3-emerging-alternatives-to-traditional-hiring-methods
Corwin, Z., Tierney, W., Swensen, E., Bouchard, S., Fullerton, T., & Ragusa, G. (2012). Gaming the system: Fostering college knowledge through play. Los Angeles, CA: Pullias Center for Higher Education.
Corwin, Z.B., Danielson, R.W., Ragusa, G., & Tierney, W.G. (2016). CAN GAMES FACILITATE ACCESS TO COLLEGE? Using Games and Simulations for Teaching and Assessment: Key Issues, 230.
Davenport, T.H., Harris, J., & Shapiro, J. (2010). Competing on talent analytics. Harvard business review, 88(10), 52-58.
Duckworth, A.L., Peterson, C., Matthews, M.D., & Kelly, D.R. (2007). Grit: perseverance and passion for long-term goals. Journal of personality and social psychology, 92(6), 1087.
EquitySim. (2017). The merit-based approach to hiring. Retrieved from https://medium.com/@EquitySim/the-merit-basedapproach-to-hiring-2babd452fd45
Goldin, C., & Rouse, C. (2000). Orchestrating impartiality: The impact of" blind" auditions on female musicians. American Economic Review, 90(4), 715-741.
Jarrett, J., & Croft, S. (2016). The Science behind the Koru 7. Retrieved from http://www.joinkoru.com/wpcontent/uploads/2016/01/ScienceBehindK7_web-version.pdf
Jou, D. (2013). Gaming your way into your next job. Retrieved from http://www.wsj.com/video/gaming-your-way-into-yournext-job/587EA62C-99D7-4BA1-B548-D67B58C0BFBB.html
Kasamatsu, K. (2016). Personality and games. Retrieved from https://misskyokokasamatsu.wordpress.com/2016/10/11/personality-and-games/
Kenderov, P.S. (2006). Competitions and mathematics education. Paper presented at the Marta Sanz-Solé, Javier Soria, Juan Luis Varona y Joan Verdera, Proceedings of the International Congress of Mathematicians Madrid.
Kuncel, N.R., Klieger, D.M., & Ones, D.S. (2014). In hiring, algorithms beat instinct. Harvard business review, 92(5), p3232.33.
Landers, R.N., & Landers, A.K. (2014). An empirical test of the theory of gamified learning: The effect of leaderboards on time-on-task and academic performance. Simulation& Gaming, 45(6), 769-785.
Laumer, S., & Eckhardt, A. (2010). Online gaming platforms to apply for jobs–proposing a research model to investigate job Seekers' behaviour. Paper presented at the Proceedings of the 3rd European academic workshop on electronic human resource management.
Morrell, D. (2017). Better hiring through brain science. Retrieved from https://www.alumni.hbs.edu/stories/Pages/storyimpact.aspx?num=6231
Moss-Racusin, C.A., Dovidio, J.F., Brescoll, V.L., Graham, M.J., & Handelsman, J. (2012). Science faculty's subtle gender biases favor male students. Proceedings of the National Academy of Sciences, 109(41), 16474-16479.
Porter, G.W., & Tanenbaum, M.A. (2015). Recruitment Gaming: A New Tool at the Interface of Education and Employers. Educational Technology.
Rivera, L.A. (2011). Ivies, extracurriculars, and exclusion: Elite employers' use of educational credentials. Research in Social Stratification and Mobility, 29(1), 71-90.
Taylor, P. (1994). Obituary: Peter Joseph O'Halloran (1931-1994). In A.M. Trust(Ed.).
Williams-Grut, O. (2016). Deutsche Bank and Citi use this personality test to find 'millennial talent' — take a look. Business Insider.
Wright, P., Szeto, W., & Geroy, G.D. (2007). The use of biodata for the recruitment of call center operators in the Asian leisure/gaming industry. International journal of hospitality& Tourism administration, 8(1), 61-76.
These references have been extracted automatically and may have some errors. Signed in users can suggest corrections to these mistakes.
Suggest Corrections to References