You are here: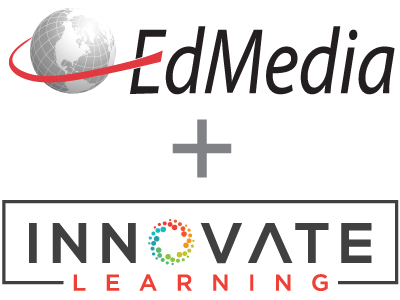 Design Thinking for Inclusive Community Design: (How) Does it Work?
PROCEEDING
Stefanie Panke, University of North Carolina at Chapel Hill, United States ; Thilo Harth, Wandelwerk, Fachhochschule Münster, Germany
EdMedia + Innovate Learning, in Amsterdam, Netherlands Publisher: Association for the Advancement of Computing in Education (AACE), Waynesville, NC
Abstract
The paper discusses design thinking as a conceptual framework and methodological approach for fostering discussion and facilitating ideas that promote diversity and inclusion. We provide a theoretical overview of design thinking and related approaches to then discuss our case study, a workshop on inclusive community development that brought together researchers from different disciplines, city planners, architects and students. We analyze and reflect upon the conceptual development, facilitation and evaluation of the workshop. We give a detailed overview of workshop concept, workshop results and workshop evaluation data. Practitioners will find this article a valuable source for design thinking creative commons material. Researchers can use the analysis as a starting point for further investigating the effectiveness of design thinking.
Citation
Panke, S. & Harth, T. (2018). Design Thinking for Inclusive Community Design: (How) Does it Work?. In T. Bastiaens, J. Van Braak, M. Brown, L. Cantoni, M. Castro, R. Christensen, G. Davidson-Shivers, K. DePryck, M. Ebner, M. Fominykh, C. Fulford, S. Hatzipanagos, G. Knezek, K. Kreijns, G. Marks, E. Sointu, E. Korsgaard Sorensen, J. Viteli, J. Voogt, P. Weber, E. Weippl & O. Zawacki-Richter (Eds.), Proceedings of EdMedia: World Conference on Educational Media and Technology (pp. 284-296). Amsterdam, Netherlands: Association for the Advancement of Computing in Education (AACE). Retrieved March 6, 2021 from https://www.learntechlib.org/primary/p/184209/.
References
View References & Citations Map
Bradshaw A.C. (2018) Minding the Stories We Tell: Acknowledging and Addressing Implicit Narratives in IDT. In: Hokanson B., Clinton G., Kaminski K. (eds) Educational Technology and Narrative. Springer, Cham
Baxter, P., & Jack, S. (2008). Qualitative case study methodology: Study design and implementation for novice researchers. The qualitative report, 13(4), 544-559.
Bross, J., Acar, A.E., Schilf, P., & Meinel, C. (2009, August). Spurring Design Thinking through educational weblogging. In Computational Science and Engineering, 2009. CSE'09. International Conference on (Vol. 4, pp. 903-908). IEEE.
Brown, T. (2009). Change by Design: How Design Thinking Transforms Organizations and Inspires Innovation. New York: HarperCollins Publishers.
Brown, T., & Wyatt, J. (2010). Design thinking for social innovation. Development Outreach, 12(1), 29-43.
Buchanan, R. (1992). Wicked problems in design thinking. Design issues, 8(2), 5-21.
Cantoni, L., Marchiori, E., Faré, M., Botturi, L., & Bolchini, D. (2009, October). A systematic methodology to use lego bricks in web communication design. In Proceedings of the 27th ACM international conference on Design of communication (pp. 187-192). ACM.
Cochrane, T. & Munn, J. (2016). EDR and Design Thinking: Enabling Creative Pedagogies. In Proceedings of EdMedia 2016--World Conference on Educational Media and Technology (pp. 315-324). Vancouver, BC, Canada: Association for
Cooper, A. (1999). The inmates are running the asylum:[Why high-tech products drive us crazy and how to restore the sanity]. Indianapolis: Sams.
Elsbach, K.D., & Stigliani, I. (2018). Design Thinking and Organizational Culture: A Review and Framework for Future Research. Journal of Management, 0149206317744252.
Ferguson, R., Barzilai, S., Ben-Zvi, D., Chinn, C.A., Herodotou, C., Hod, Y., Kali, Y., Kukulska-Hulme, A., Kupermintz, H., McAndrew, P., Rienties, B., Sagy, O., Scanlon, E., Sharples, M., Weller, M., & Whitelock, D. (2017). Innovating Pedagogy 2017: Open University Innovation Report 6. Milton Keynes: The Open University, UK. Retrieved April 3, 2018 from https://iet.open.ac.uk/file/innovating-pedagogy-2017.pdf
Goldschmidt, G. (2017). Design Thinking: A Method or a Gateway into Design Cognition?. She Ji: The Journal of Design, Economics, and Innovation, 3(2), 107-112.
Hodgkinson, G. (2013). Teaching Design Thinking. In J. Herrington, A. Couros& V. Irvine (Eds.), Proceedings of EdMedia 2013--World Conference on Educational Media and Technology (pp. 1520-1524). Victoria, Canada: Association
Hunt, V., Prince S., Dixon-Fyle, D. & Yee, L. (2018). Delivering Through Diversity. McKinsey & Company Report. Retrieved April 3, 2018 from https://www.efm-berlinale.de/media/pdf_word/efm/68_efm/microsites/horizon/diversityreport.pdf
Kaptelinin, V., & Nardi, B. (2012). Activity theory in HCI: Fundamentals and Reflections. Synthesis Lectures HumanCentered Informatics, 5(1), 1-105.
Lamb, R., & Kling, R. (2003). Reconceptualizing users as social actors in information systems research. MIS quarterly, 197-236.
Liedtka, J. (2015). Perspective: Linking design thinking with innovation outcomes through cognitive bias reduction. Journal of Product Innovation Management, 32(6), 925-938.
Lindberg, T., Meinel, C., & Wagner, R. (2011). Design thinking: A fruitful concept for it development?. In Design Thinking (pp. 3-18). Springer Berlin Heidelberg.
Melles, G., Howard, Z., & Thompson-Whiteside, S. (2012). Teaching design thinking: Expanding horizons in design education. Procedia-Social and Behavioral Sciences, 31, 162-166.
Oygür, I. (2018). The machineries of user knowledge production. Design Studies, 54, 23-49
Panke, S., Gaiser, B., & Werner, B. (2007). Evaluation as Impetus for Innovations in E-learning—Applying personas to the design of community functions. MERLOT Journal of Online Learning and Teaching, 3(2), 179-190.
Pruitt, J., & Grudin, J. (2003, June). Personas: practice and theory. In Proceedings of the 2003 conference on Designing for user experiences (pp. 1-15). ACM.
Rittel, H.W., & Webber, M.M. (1973). Dilemmas in a general theory of planning. Policy sciences, 4(2), 155-169.
Sanders, E.B.N., & Stappers, P.J. (2008). Co-creation and the new landscapes of design. Co-design, 4(1), 5-18.
Wrigley, C., & Straker, K. (2017). Design thinking pedagogy: The educational design ladder. Innovations in Education and Teaching International, 54(4), 374-385.
Yin, R.K. (2009). Case study research: Design and methods. London, UK: SAGE Publications Ltd.
These references have been extracted automatically and may have some errors. Signed in users can suggest corrections to these mistakes.
Suggest Corrections to References