You are here: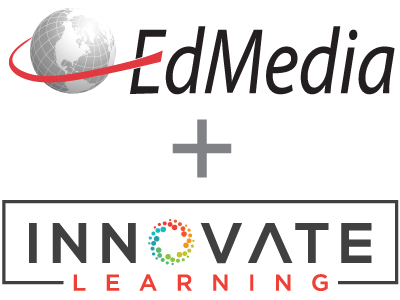 Exploring the Use of Mathematics Apps for Elementary School Students
PROCEEDING
Robin Kay, UOIT, Canada ; Sharon Lauricella, University of Ontario Institute of Technology, Canada
EdMedia + Innovate Learning, in Amsterdam, Netherlands Publisher: Association for the Advancement of Computing in Education (AACE), Waynesville, NC
Abstract
Previous research on the use of apps in elementary school classrooms has employed general measures of attitude and learning performance to assess overall tablet use. This study uses a reliable, validated metric for attitude and content-based learning performance measures based on Bloom's revised taxonomy (Anderson and Krathwohl, 2001) to examine the use of mathematics apps. Based on survey and open-ended responses from 127 grade 4 to 6 students, the majority of students rated the design, engagement and learning value of apps highly. Additionally, learning performance improved significantly for remembering (61% increase), understanding (21% increase) and application (23% increase) knowledge categories. Key app features identified as helping learning included providing important details, efficiency, clarity, and guiding questions. Problem areas for apps included confusing instructions or explanations and inappropriate difficulty levels.
Citation
Kay, R. & Lauricella, S. (2018). Exploring the Use of Mathematics Apps for Elementary School Students. In T. Bastiaens, J. Van Braak, M. Brown, L. Cantoni, M. Castro, R. Christensen, G. Davidson-Shivers, K. DePryck, M. Ebner, M. Fominykh, C. Fulford, S. Hatzipanagos, G. Knezek, K. Kreijns, G. Marks, E. Sointu, E. Korsgaard Sorensen, J. Viteli, J. Voogt, P. Weber, E. Weippl & O. Zawacki-Richter (Eds.), Proceedings of EdMedia: World Conference on Educational Media and Technology (pp. 206-211). Amsterdam, Netherlands: Association for the Advancement of Computing in Education (AACE). Retrieved March 27, 2023 from https://www.learntechlib.org/primary/p/184198/.
References
View References & Citations Map
Allouch, S.B., Ruijter, L.P., & Van Deursen, A.J.A.M. (2014). Tablet use in primary education: Adoption hurdles and attitude determinants. Education and Information Technologies, 21(5), 971990.
Boogart, A., Carlson-Bancroft, A., & Milman, N. (2014). Examining differentiation and utilization of iPads across content areas in an independent, preK–4th Grade elementary school. Computers in the Schools, 31(3), 119-133. Doi:10.1080/07380569.2014.931776
Carr, J.M. (2012). Does math achievement happen when iPads and game-based learning are incorporated into fifth-grade mathematics instruction? Journal of Information Technology Education:Research,11,269-287.Retrieved from https://goo.gl/Yq9vsm
Clark, W., & Luckin, R. (2013). IPads in the Classroom. London Knowledge Lab,1, 1-31. Retrieved from http://www.thepdfportal.com/ipads-in-the-classroom-report-lkl_61713.pdf
Cohen, J. (1988). Statistical power analysis for the behavioural sciences (2nd edition). New York: Academic Press.
Cohen, J. (1992). A power primer. Psychological Bulletin, 112(1), 155–159. Doi:10.1037/00332909.112.1.155Garwood,J.E.(2013).One-to-oneiPads in the elementary classroom: Measuring the impact on student engagement, instructional practices, and teacher perception. (Doctoral dissertation). Retrieved from Western Illinois University Research Archive. (3608079)
Harris, K. (2015). Using iPad applications to promote fluency in mathematics and improve attitudes toward studying. (Undergraduate thesis). Retrieved from https://goo.gl/CHEz33
Heinrich, P. (2012). The iPad as a tool for education: A study of the introduction of iPads at Longfield Academy, Kent. Retrieved from: https://goo.gl/jWwNNH
Herro, D., Kiger, D., & Prunty, D. (2012). Examining the influence of a mobile learning intervention on third grade math achievement. Journal of Research on Technology in Education, 45 (1), 61-82.
Leidman, M.B., Nash, J., Wilson, L., & Wissinger, C. (2013, March). IPads in elementary education: Content mastery and curriculum pacing. Paper presented at the Society for Information Technology& Teacher Education International Conference. Chesapeake, VA. Retrieved from https://www.learntechlib.org/p/48707/
Riconscente, M.M. (2013). Results from a controlled study of the iPad fractions game Motion Math. Games and Culture, 8 (4), 186-214. Doi:10.1177/1555412013496894Singer,J.(2015).Theeffects of iPad devices on elementary school students' mathematics achievement and attitudes. (Doctoral dissertation). Retrieved from Northeastern University Research Archive. (3730747)
Swicegood, G.P. (2015). An investigation of the impact of iPad usage on elementary mathematical skills and attitudes. (Doctoral dissertation). Retrieved from http://scholarworks.umt.edu/etd/4591 (4591)
Trujillo, K., Wvaldez, A., & Wiburg, K. (2013). Mathematics snacks: Using animations and games to fill the gaps in mathematics. JCT Journal of Curriculum and Teaching, 2(2), 154-161.
These references have been extracted automatically and may have some errors. Signed in users can suggest corrections to these mistakes.
Suggest Corrections to References