You are here: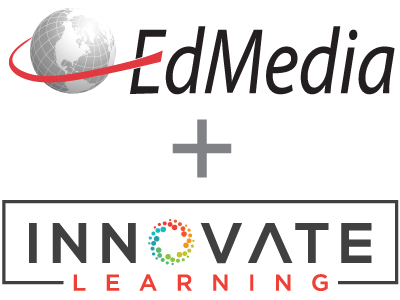 Investigating the Effect of Using E-portfolio On Preservice Teachers' Self-efficacy, Proficiency and Intention to Use Technology in their Future Classroom
PROCEEDING
EdMedia + Innovate Learning, in Amsterdam, Netherlands Publisher: Association for the Advancement of Computing in Education (AACE), Waynesville, NC
Abstract
The purpose of this study was to investigate the effect of using e-portfolio on preservice teachers' self-efficacy, proficiency and intention to use technology in their future classroom. By utilizing theory of planned behavior (TPB) as theoretical framework, researchers employed a mixed method to identify the strength of the effect of using e-portfolio on preservice teachers' attitudinal beliefs, subjective norms, and perceived behavioral control leading to change in their intention to use technology. Participants were 36 preservice teachers enrolled in one graduate section and two undergraduate in a required technology integration course. Multiple linear regression analysis model predicted preservice teachers' use of technology in future classrooms. The predictor model account for 55% of the variance in students' intention and was statistically significant. The results also found that students' perceived proficiency is a significant predictor to use technology in future classroom. Furthermore, the use of e-portfolio improved students' perceived self-efficacy, perceived proficiency and intention compared to beginning of the semester. Students seem to favor this teaching method and indicated that utilizing e-portfolio gave them sense of control to create personalized artifacts, manage and support their learning goals, communicate their questions and progress with others and connecting the projects they worked on to their own context and experience.
Citation
Ibrahim, M. & Callaway, R. (2018). Investigating the Effect of Using E-portfolio On Preservice Teachers' Self-efficacy, Proficiency and Intention to Use Technology in their Future Classroom. In T. Bastiaens, J. Van Braak, M. Brown, L. Cantoni, M. Castro, R. Christensen, G. Davidson-Shivers, K. DePryck, M. Ebner, M. Fominykh, C. Fulford, S. Hatzipanagos, G. Knezek, K. Kreijns, G. Marks, E. Sointu, E. Korsgaard Sorensen, J. Viteli, J. Voogt, P. Weber, E. Weippl & O. Zawacki-Richter (Eds.), Proceedings of EdMedia: World Conference on Educational Media and Technology (pp. 129-140). Amsterdam, Netherlands: Association for the Advancement of Computing in Education (AACE). Retrieved May 5, 2021 from https://www.learntechlib.org/primary/p/184190/.
References
View References & Citations Map
Ahmad, A., & Rainyee, R.A. (2014). Which is the better predictor of employee turnover intentions: Job satisfaction or organizational commitment? A literature review. International Journal of Information, Business and Management, 6(1), 2.
Ajzen, I. (1985). From intentions to actions: A theory of planned behavior Action control (pp. 11-39):
Ajzen, I. (2014). Constructing a TpB Questionnaire: Conceptual and Methodological Considerations. Revised version, 2006.
Armitage, C.J., & Conner, M. (2001). Efficacy of the theory of planned behaviour: A meta analytic review. British journal of social psychology, 40(4), 471-499.
Bandura, A. (1977). Self-efficacy: toward a unifying theory of behavioral change. Psychological review, 84(2), 191.
Bandura, A. (1982). Self-efficacy mechanism in human agency. American psychologist, 37(2), 122-147.
Barbera, E. (2009). Mutual feedback in eportfolio assessment: an approach to the netfolio system. British journal of educational technology, 40(2), 342-357.
Barrett, H.C. (2006). Using electronic portfolios for formative/classroom-based assessment. Classroom Connect Connected Newsletter, 13(2), 4-6.
Bok, H.G., Teunissen, P.W., Spruijt, A., Fokkema, J.P., van Beukelen, P., Jaarsma, D.A., & VanderVleuten, C.P. (2013). Clarifying students' feedback seeking behaviour in clinical clerkships. Medical education, 47(3), 282-291.
Burner, T. (2014). The potential formative benefits of portfolio assessment in second and foreign language writing contexts: A review of the literature. Studies in Educational Evaluation, 43, 139149.
Clark, J.E., & Eynon, B. (2009). E-portfolios at 2.0-Surveying the Field. Peer Review, 11(1), 18.
Davis, M.H., Ponnamperuma, G.G., & Ker, J.S. (2009). Student perceptions of a portfolio assessment process. Medical education, 43(1), 89-98.
Dewey, J. (1997). How we think: Courier Corporation. ‐ ‐ ‐
Driessen, E.W., Van Tartwijk, J., Overeem, K., Vermunt, J.D., & VanDer Vleuten, C.P. (2005). Conditions for successful reflective use of portfolios in undergraduate medical education. Medical education, 39(12), 1230-1235.
Duncan-Pitt, L., & Sutherland, S. (2006). An introduction to the use of eportfolios in professional practice. Journal of Radiotherapy in Practice, 5(2), 69-75.
Fraser, R.T., Johnson, K., Hebert, J., Ajzen, I., Copeland, J., Brown, P., & Chan, F. (2010). Understanding employers' hiring intentions in relation to qualified workers with disabilities: Preliminary findings. Journal of occupational rehabilitation, 20(4), 420-426.
Griffin, P., & Care, E. (2014). Assessment and teaching of 21st century skills: Methods and approach: Springer.
Hatcher, J.A., Shaker, G.G., & Freeman, T.M. (2016). Faculty Learning Communities: Taking Collective Action to Improve Teaching and Learning in Nonprofit and Philanthropic Studies. The Journal of Nonprofit Education and Leadership, 6(3).
Housego, S., & Parker, N. (2009). Positioning ePortfolios in an integrated curriculum. Education+ Training, 51(5/6), 408-421.
Ivanova, O.I. (2017). THE USE OF E-PORTFOLIO TO DEVELOP ENGLISH LANGUAGE LEARNERS'AUTONOMY AND INDEPENDENCE. Information Technologies and Learning Tools, 60(4), 155-165.
Kanuka, H., & Anderson, T. (2007). Online social interchange, discord, and knowledge construction. International Journal of E-Learning& Distance Education, 13(1), 57-74.
Kenny, A.J. (2015). Motivated for Learning? The introduction of e-portfolios to level 1 students in a Further Education college. The Journal of Technology Enhanced Learning, Innovation& Change, 1(1).
Linda, K.M.S., Maor, D., & Schibeci, R. (2011). The Engineering Eportfolio: Enhancing Communication, Critical Thinking and Problem Solving and Teamwork Skills?
Meeus, W., Van Petegem, P., & Van Looy, L. (2006). Portfolio in higher education: Time for a clarificatory framework. International Journal of Teaching and Learning in Higher Education, 17(2), 127-135.
Meyer, E., Abrami, P.C., Wade, C.A., Aslan, O., & Deault, L. (2010). Improving literacy and metacognition with electronic portfolios: Teaching and learning with ePEARL. Computers& Education, 55(1), 84-91.
Mishra, P., & Koehler, M. (2006). Technological Pedagogical Content Knowledge: A Framework for Teacher Knowledge. Teachers College Record, 108(6), 1017-1054.
Montano, D.E., & Kasprzyk, D. (2015). Theory of reasoned action, theory of planned behavior, and the integrated behavioral model. Health behavior: Theory, research and practice(
Nilson, L.B. (2016). Teaching at its best: A research-based resource for college instructors: John Wiley& Sons.
Oakley, G., Pegrum, M., & Johnston, S. (2014). Introducing e-portfolios to pre-service teachers as tools for reflection and growth: Lessons learnt. Asia-Pacific Journal of Teacher Education, 42(1), 3650.
Strampel, K., & Oliver, R. (2010). They think they are learning, but are they? Strategies for implementing Web 2.0 to positively impact student learning. Curriculum, technology and transformation for an unknown future. Proceedings ascilite Sydney, 924-935.
Strydom, S., & Barnard, M. (2017). A tale of two faculties: Exploring student experiences of e-portfolio implementation as a vehicle of reflective learning at Stellenbosch University.
Tangdhanakanond, K., & Wongwanich, S. (2012). Teacher attitude and needs assessment concerning the use of student portfolio assessment in Thailand's educational reform process. International journal of psychology: a biopsychosocial approach, 2012,[Vol.] 10, P. 71-88.
Vygotsky, L. (1978). Interaction between learning and development. Readings on the development of children, 23(3), 34-41.
Wang, L. (2010). Integrating communities of practice in e-portfolio assessment: Effects and experiences of mutual assessment in an online course. The Internet and Higher Education, 13(4), 267-271.
Yastibas, A.E., & Yastibas, G.C. (2015). The use of e-portfolio-based assessment to develop students' self-regulated learning in English language teaching. Procedia-social and behavioral sciences, 176, 3-13.
These references have been extracted automatically and may have some errors. Signed in users can suggest corrections to these mistakes.
Suggest Corrections to References