You are here: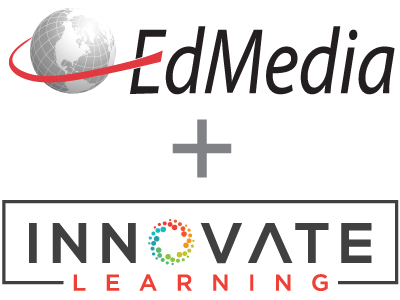 LearningCircle.io: Lessons Learned from Organising Courses with and without a Dedicated Platform.
PROCEEDING
EdMedia + Innovate Learning, in Amsterdam, Netherlands Publisher: Association for the Advancement of Computing in Education (AACE), Waynesville, NC
Abstract
Learning Circle is a learning platform designed for communities of civic-minded learners. We present Learning Circle and its evaluation. The platform-based course is compared to a course organised using the same structure but with a loosely-coupled media approach. We base our analysis on a sample of 126 active learners and 32 mentors across 2 courses (from more than 70 different countries). The contribution of this paper is the analysis of trade-offs for using a central custom platform vs. loosely-coupled resources in online learning. The main trade-offs we identified fall within two broad outcome categories: cognitive and social.
Citation
Celina, H., Lee, C., Olivier, P. & Kharrufa, A. (2018). LearningCircle.io: Lessons Learned from Organising Courses with and without a Dedicated Platform. In T. Bastiaens, J. Van Braak, M. Brown, L. Cantoni, M. Castro, R. Christensen, G. Davidson-Shivers, K. DePryck, M. Ebner, M. Fominykh, C. Fulford, S. Hatzipanagos, G. Knezek, K. Kreijns, G. Marks, E. Sointu, E. Korsgaard Sorensen, J. Viteli, J. Voogt, P. Weber, E. Weippl & O. Zawacki-Richter (Eds.), Proceedings of EdMedia: World Conference on Educational Media and Technology (pp. 76-81). Amsterdam, Netherlands: Association for the Advancement of Computing in Education (AACE). Retrieved May 13, 2021 from https://www.learntechlib.org/primary/p/184182/.
References
View References & Citations Map
Anderson, L.W., Krathwohl, D.R.D.R., & Bloom, B.S. (2001). A taxonomy for learning, teaching, and assessing: A revision of Bloom's taxonomy of educational objectives. New York Longman, 302.
Celina, H., Ahmed, K., Preston, A., Comber, R., & Olivier, P. (2016). SOLE Meets MOOC: Designing Infrastructure for Online Self-Organised Learning with a Social Mission. In DIS 2016, 484–496.
Cormier, D. (2008). Rhizomatic Education: Community as Curriculum. Innovate: Journal of Online Education, 4(5), 6.
Deng, L., & Tavares, N.J. (2013). From Moodle to Facebook: Exploring students' motivation and experiences in online communities. Computers and Education, 68, 167–176.
Kop, R. (2011). The challenges to connectivist learning on open online networks: Learning experiences during a massive open online course. International Review of Research in Open and Distance Learning, 12(3), 19–38.
Kotturi, Y., Kulkarni, C.E., Bernstein, M.S., & Klemmer, S. (2015). Structure and messaging techniques for online peer learning systems that increase stickiness. In Learning@ Scale 2015, 31-38.
Liaw, S.S. (2008). Investigating students' perceived satisfaction, behavioral intention, and effectiveness of elearning: A case study of the Blackboard system. Computers and Education, 51(2), 864–873.
Mackness, J., & Bell, F. (2015). Rhizo14: A Rhizomatic Learning cMOOC in Sunlight and in Shade. Open Praxis, 7(1), 25–38.
Mackness, J., Mak, S.F.J., & Williams, R. (2010). The Ideals and Reality of Participating in a MOOC. Learning, 10 (2011), 266–274.
Onah, D.F.O., Sinclair, J., & Boyatt, R. (2014). Dropout rates of massive open online courses: behavioural patterns. EDULEARN14 Proceedings, 5825–5834.
Preece, J. (2000). Online Communities: Designing Usability and Supporting Sociability. John Wiley& Sons Inc.
Ren, Y., Kraut, R., Kiesler, S., & Resnick, P. (2011). Encouraging commitment in online communities. EvidenceBased Social Design: Mining the Social Sciences to Build Online Communities, 77–125.
Rhoads, R., Berdan, J., & Toven-Lindsey, B. (2013). The OpenCourseware Movement in Higher Education. Educational Theory, 63(1), 87–110.
Siemens, G. (2004). Connectivism: A Learning Theory for the Digital Age. Elearnspace.org. Retrieved from http://www.elearnspace.org/Articles/connectivism.htm
Soller, A. (2001). Supporting Social Interaction in an Intelligent Collaborative Learning System. International Journal of Artificial Intelligence in Education, 12, 40-62.
These references have been extracted automatically and may have some errors. Signed in users can suggest corrections to these mistakes.
Suggest Corrections to References