You are here: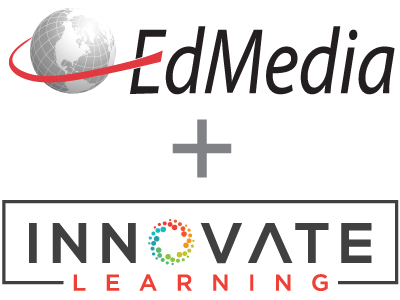 Predicting and Assessing Student Motivation and Autonomy in a Distance Learning Context
PROCEEDING
EdMedia + Innovate Learning, in Amsterdam, Netherlands Publisher: Association for the Advancement of Computing in Education (AACE), Waynesville, NC
Abstract
In addition to seeking a concrete solution to the problem of student overpopulation, the objective of the experiment described in this article is to better understand the determinants and consequences of students' motivation and autonomy within distance learning. By situating our experience in a collaborative framework, we seek to know to what extent this context encourages the expression of these characteristics and what their social dimensions are. We hope that this experimentation will make it possible to compare the feeling and the results' progression in distant situation and in classroom. This evaluation will enable us to assess the quality of our indicators.
Citation
Bassagou, D., Hoogstoel, F. & Lancieri, L. (2018). Predicting and Assessing Student Motivation and Autonomy in a Distance Learning Context. In T. Bastiaens, J. Van Braak, M. Brown, L. Cantoni, M. Castro, R. Christensen, G. Davidson-Shivers, K. DePryck, M. Ebner, M. Fominykh, C. Fulford, S. Hatzipanagos, G. Knezek, K. Kreijns, G. Marks, E. Sointu, E. Korsgaard Sorensen, J. Viteli, J. Voogt, P. Weber, E. Weippl & O. Zawacki-Richter (Eds.), Proceedings of EdMedia: World Conference on Educational Media and Technology (pp. 63-68). Amsterdam, Netherlands: Association for the Advancement of Computing in Education (AACE). Retrieved May 13, 2021 from https://www.learntechlib.org/primary/p/184180/.
References
View References & Citations Map
Auzoult, L. (2010). Validation d'une échelle de mesure de la situnomie-autonomie. L'orientation scolaire et professionnelle, (39/2), 197-217.
Ajzen, I., & Fishbein, M. (1980). Understanding attitudes and predicting social behaviour. Englewood Cliff: Prentice Hall.
Bandura, A. (2003). (Translation Jacques Lecomte), Auto-efficacité : Le sentiment d'efficacité personnelle [« Selfefficacy »]. Paris, De Boeck, 2007, 2d ed., (1st ed. 2003). ISBN 9782804155049.
Bassagou, D., & Lancieri, L. (2017). The Contribution of Collective Intelligence for the Analysis of the Phenomenon of Students Overcrowding, Cognition and Exploratory Learning in Digital Age, 2017 (pp. 307-310).
Deslandes, R., Potvin, P., & Leclerc, D. (1997). Validation québécoise de l'échelle de l'autonomie de l'adolescent. Science et Comportement, 27(3), 37-51.
Dussarps, C. (2015). L'abandon en formation à distance. Distances et médiations des savoirs [Online], 10 (1). URL : http://journals.openedition.org/dms/1039 ;
Jelmam, Y. (2010). Travail collaboratif et interactions dans les forums de discussion fermés. Cas d'élèves ingénieurs tunisiens. Questions Vives. Recherches en éducation, 7 (14), pp. 89 105. DOI
Molinari, G., Poellhuber, B., Heutte, J., Lavoué, E., Widmer, D.S., & Caron, P.A. (2016). L'engagement et la persistance dans les dispositifs de formation en ligne: regards croisés. Distances et médiations des savoirs (13, 2016).
Parker, A. (1999). A study of variables that predict dropout from distance education. International Journal of Educational Technology, 1(2), 1-10.
Poellhuber, B. (2007). Les effets de l'encadrement et de la collaboration sur la motivation et la persévérance dans les formations ouvertes et à distance soutenues par les TIC. Phd thesis. Université de Montréal. Http://www2.crifpe.ca/gif/these/TheseBrunoPoellhuberFinale2007.pdf
Poellhuber, B., Chomienne, M. & Karsenti, T. (2011). L'effet du tutorat individuel sur le sentiment d'auto-efficacité et la persévérance en formation à distance. Revue des sciences de l'éducation, 37(3), 569-593.
Pintrich, P.R., Smith, D.A.F., Garcia, T. & McKeachie, W. (1991). A manual for the use of the Motivated Strategies for Learning Questionnaire (MSLQ). Ann Arbor: The University of Michigan, 76 P.
Rekkedal, T. (1993). Practice related research in large scale distance education. In Research in Distance Education: Present situation and forecasts. University of Umea, Sweden.
Tariba, R. (2013). Analyse des traces numériques dans une perspective de détection automatique des types de motivation et de styles pédagogiques, Toulouse, https://dumas.ccsd.cnrs.fr/dumas-00918298.
Terrill, R. & Ducharme, R. (1994). Passage secondaire-collégial : Caractéristiques étudiantes et rendement scolaire. (2e éd.). Montréal: SRAM.
Veilleroy. Y., Eurin. G., Hoogstoel, F. & Lancieri L. (2013), Exploring Collective Intelligence in Online Brainstorming. Advanced Collaborative Networks, Systems and Applications (Colla), 2013.
These references have been extracted automatically and may have some errors. Signed in users can suggest corrections to these mistakes.
Suggest Corrections to References