You are here: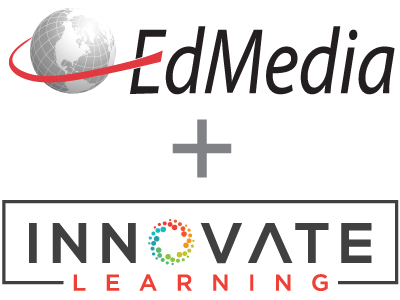 A graph-based recommender system for training groups in the professional context
PROCEEDING
Laurie Acensio, Université Lille 1UMR CNRS 9189 CRISTAL, France ; Frédéric Hoogstoel, Polytech'Lille-Université de Lille, Lille, France, France ; Luigi Lancieri, Université de Lille-Equipe NOCE, Laboratoire d'Informatique Fondamentale de Lille (LIFL), France
EdMedia + Innovate Learning, in Amsterdam, Netherlands Publisher: Association for the Advancement of Computing in Education (AACE), Waynesville, NC
Abstract
In the context of vocational training, the composition of the optimal training group must take into account the socio-professional aspects of the learners' profiles. Indeed, the training group is subject to structural characteristics specific to the field of application that can influence potential collaborations during a face-to-face training session (composition, size, duration). This research work aims to present our modelling methodology from a perspective of a recommender system to assist in the composition of training groups. Our approach consists in aggregating learners' individual preferences by incorporating the concepts of social network theory, in particular by polarizing the nature of inter-professional relations.
Citation
Acensio, L., Hoogstoel, F. & Lancieri, L. (2018). A graph-based recommender system for training groups in the professional context. In T. Bastiaens, J. Van Braak, M. Brown, L. Cantoni, M. Castro, R. Christensen, G. Davidson-Shivers, K. DePryck, M. Ebner, M. Fominykh, C. Fulford, S. Hatzipanagos, G. Knezek, K. Kreijns, G. Marks, E. Sointu, E. Korsgaard Sorensen, J. Viteli, J. Voogt, P. Weber, E. Weippl & O. Zawacki-Richter (Eds.), Proceedings of EdMedia: World Conference on Educational Media and Technology (pp. 58-62). Amsterdam, Netherlands: Association for the Advancement of Computing in Education (AACE). Retrieved May 7, 2021 from https://www.learntechlib.org/primary/p/184179/.
References
View References & Citations Map
Burt, R.S. (2009). Structural holes: The social structure of competition. Harvard university press.
Cruz, W.M., & Isotani, S. (2014, September). Group formation algorithms in collaborative learning contexts: A systematic mapping of the literature. In CYTED-RITOS International Workshop on Groupware (pp. 199-214).
Decamps, S. (2014). La scénarisation pédagogique d'activités collaboratives en ligne. Université de Mons, 49-50.
Depover, C., Quintin, J.J., & De Lièvre, B. (2003). Un outil de scénarisation de formations à distance basées sur la collaboration. In Environnements Informatiques pour l'Apprentissage Humain 2003 (pp. 469-476). ATIEF; INRP.
Drachsler, H., Verbert, K., Santos, O.C., & Manouselis, N. (2015). Panorama of recommender systems to support learning. In Recommender systems handbook (pp. 421-451). Springer, Boston, MA.
European Commission (2011). Adults inFormal Education: Policies and Practice in Europe. Brussels: Education, Audiovisual and Culture Executive Agency.
Granovetter, M.S. (1977). The strength of weak ties. In Social networks (pp. 347-367).
Ginns, P., & Ellis, R. (2007). Quality in blended learning: Exploring the relationships between on-line and face-toface teaching and learning. The Internet and Higher Education, 10(1), 53-64.
Haydar, C. (2014). Les systèmes de recommandation à base de confiance. Université de Lorraine.
Jameson, A., & Smyth, B. (2007). Recommendation to groups. The adaptive web, 596-627.
Kay, R., Li, J., & Markovich, L. (2016). Examining Blended Learning for Adult Learners with Special Needs. In ELearn: World Conference on E-Learning inCorporate, Government, Healthcare, and Higher Education (pp. 711718).
Kirschner, P.A. (2017). Stop propagating the learning styles myth. Computers& Education, 106, 166-171.
Kooloos, J.G., Klaassen, T., Vereijken, M., Van Kuppeveld, S., Bolhuis, S., & Vorstenbosch, M. (2011). Collaborative groupwork: effects of group size and assignment structure on learning gain, student satisfaction and perceived participation. Medical Teacher, 33(12), 983-988.
Lancieri L. (2017). Asymmetry in the perception of friendship in students groups. In Conference Celda (Cognition
Márquez, J.O. Á., & Ziegler, J. (2015). Preference elicitation and negotiation in a group recommender system. In Human-Computer Interaction (pp. 20-37). Springer, Cham.
Manouselis, N., Drachsler, H., Vuorikari, R., Hummel, H., & Koper, R. (2011). Recommender systems in technology enhanced learning. Recommender systems handbook, 387-415.
Mehta, P., & Saroha, K. (2018). Recommendation System for Learning Management System. In Information and Communication Technology for Sustainable Development (pp. 365-374). Springer, Singapore.
McPherson, M., Smith-Lovin, L., & Cook, J.M. (2001). Birds of a feather: Homophily in social networks. Annual review of sociology, 27(1), 415-444.
Pal, A., & Counts, S. (2011). Identifying topical authorities in microblogs. In Proceedings of the fourth ACM international conference on Web search and data mining (pp. 45-54). ACM.
Reis, R.C.D., Rodriguez, C.L., Lyra, K.T., Jaques, P.A., Bittencourt, I.I., & Isotani, S. (2015). State of the Art on Affect for Group Formation in CSCL Environments. Brazilian Journal of Computers in Education, 23(03), 113.
Wang, X., Hoi, S.C., Ester, M., Bu, J., & Chen, C. (2017). Learning personalized preference of strong and weak ties for social recommendation. In Proceedings of the 26th International Conference on WorldWide Web (pp. 1601-1610).
These references have been extracted automatically and may have some errors. Signed in users can suggest corrections to these mistakes.
Suggest Corrections to References