You are here: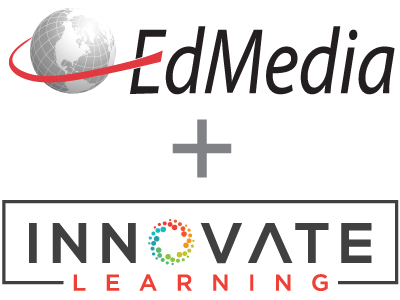 Online Publications: The Success and Saga
PROCEEDING
Lindy Alan Valdez, California State University, Sacramento, United States
EdMedia + Innovate Learning, in Amsterdam, Netherlands Publisher: Association for the Advancement of Computing in Education (AACE), Waynesville, NC
Abstract
Online publications offer students the ability to have learning tools always at their fingertips. They also allow students to see dynamic video of movement rather than static pictures. Video can be be embedded in the text creating an instant connection between words and video content. This has been shown to increase student learning and skill acquisition. Test scores and class grades increase. Student engagement has been shown to increase. The downside of this industry is that educator can unwittingly lose control of their intellectual property. This is a case study on the research effectiveness with the ethics and education that comes with using this educational technology.
Citation
Valdez, L.A. (2018). Online Publications: The Success and Saga. In T. Bastiaens, J. Van Braak, M. Brown, L. Cantoni, M. Castro, R. Christensen, G. Davidson-Shivers, K. DePryck, M. Ebner, M. Fominykh, C. Fulford, S. Hatzipanagos, G. Knezek, K. Kreijns, G. Marks, E. Sointu, E. Korsgaard Sorensen, J. Viteli, J. Voogt, P. Weber, E. Weippl & O. Zawacki-Richter (Eds.), Proceedings of EdMedia: World Conference on Educational Media and Technology (pp. 53-57). Amsterdam, Netherlands: Association for the Advancement of Computing in Education (AACE). Retrieved May 15, 2021 from https://www.learntechlib.org/primary/p/184178/.
References
View References & Citations Map
American University Library (2010). What Faculty Need to Know About Copyright for Teaching.
Baker-Eveleth, L.J., Miller, J.R., & Tucker, L. (2010).Lowering Business Education Cost With a Custom Professor-Written Online Text. Journal of Education for Business, 86: 248–252.
Berry, T., Cook, L., Hill, N., & Stevens, K. (2010). An exploratory analysis of textbook usage and study habits: Misconceptions and barriers to success. College Teaching 59(1) 31-39.
Butler, D. (2009). The textbook of the future. Nature 458(2), 568-570.
Courts, B. & Tucker, J. (2012). Using technology to create a dynamic classroom experience. Journal of College Teaching& Learning, 9(2) 121-127.
Ellison, N.B., Steinfield, C., & Lampe, C. (2007). The benefits of Facebook "friends": Social capital and college students' use of online social network sites. Journal of Computer-Mediated Communication, 12, 1143–1168.
Dorn, R.I. (2007). Online Versus Hardcopy Textbooks. Science, (2), 315, 1220.
Galizzi, M. (1987). An assessment of the impact of online quizzes and textbook resources on students' learning. International Review of Economics Education, 9(1):31-43.
Hoeft, M.E. (2012). Why university students don't read: what professors can do to increase compliance. International Journal of Scholarship of Teaching and Learning 6(2) 1-19. Retrieved from: http://academics.georgiasouthern.edu/ijsotl/v6n2.html
Kennedy, K., & Moore Howard, R. (2013). Introduction to the Special Issue on Western Cultures of Intellectual Property. College English, Vol. 75, No. 5, pp. 461-469.
Larson, R. (2002). E-enabled textbooks: Lower cost, higher functionality. Retrieved from http://campustechnology.com/articles/39043.
Moxley, J. (2013). Open Textbook Publishing. Academe, 99, 5, 40-43.
Myers. A.D. (2000). EMedicine Otolaryngology: An Online Textbook for ENT Specialists.ENT-Ear, Nose and Throat Journal, 79 (4), 268-271.
Robinson, S. (2011). Student Use of a Free Online Textbook. Academy of Educational Leadership Journal, 15(3), 19.
Sargent, B.K. (2013). Understanding Copyright: What Every Indie Author Needs to Know. Publisher Weekly, 8, 6.
U.S. Government Accountability Office. (2005). College textbooks: Enhanced offerings appear to drive recent price increases. Washington, DC. Gao-05-806.
Van Camp, D. & Baugh, S.A (2014). You Can Lead a Horse to Water: Efficacy of and Students' Perceptions of an Online Textbook Support Site Teaching of Psychology. SAGE, 41(3), 228-232.
Veyera Reilly, A.L. (2016). An Examination of Factors Influencing Leadership in Policy Development: A Qualitative Study about Online Textbook Adoption. Dissertation, ProQuest LLC., 1-204
These references have been extracted automatically and may have some errors. Signed in users can suggest corrections to these mistakes.
Suggest Corrections to References