You are here: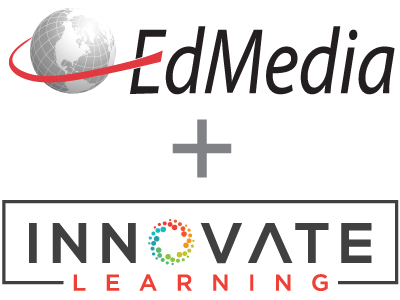 Quiet! I'm Reading: Texting in eBooks
PROCEEDING
Glenn Smith, University of South Florida, United States ; Robert Haworth, University of Western Ontario, Canada ; Beth Jordan, Diane Austin, University of South Florida, United States
EdMedia + Innovate Learning, in Amsterdam, Netherlands Publisher: Association for the Advancement of Computing in Education (AACE), Waynesville, NC
Abstract
We investigated how ten to eleven year-old children texted in small groups within web-based eBooks with embedded games. We investigated both "open texting," (children texting about what they chose) and "guided texting," (discussing a suggested topic related to the book). We were interested in: (1) how the students' texted in the novel digital environment of web-based eBooks with games, and (2) what learning affordances emerged from this texting. Fourth- and fifth- grade students, in a school library, used a web-based system for reading eBooks and texting with others. Their librarian set up the groups and monitored the text conversations. Data was obtained from: (1) the archived database logs of the texts, (2) the researchers' observations, and (3) the librarian's observations. Our preliminary data focuses on two groups of four students each, each involved in one guided discussion. The total number of postings in the guided discussion was 33. Twenty-two out of the 33 postings were not topic-related (i.e., not related to the guided question). Eleven out of the 33 postings were topic-related (related to the guided question), and formed a coherent dialog. Although this data is preliminary, it shows how naturally children take to web-based digital communication, such as texting, even in an unfamiliar context. Further, it shows that they adapt to an intended academic task via guided texting, if it is presented in a technological manner familiar to them (texting).
Citation
Smith, G., Haworth, R., Jordan, B. & Austin, D. (2018). Quiet! I'm Reading: Texting in eBooks. In T. Bastiaens, J. Van Braak, M. Brown, L. Cantoni, M. Castro, R. Christensen, G. Davidson-Shivers, K. DePryck, M. Ebner, M. Fominykh, C. Fulford, S. Hatzipanagos, G. Knezek, K. Kreijns, G. Marks, E. Sointu, E. Korsgaard Sorensen, J. Viteli, J. Voogt, P. Weber, E. Weippl & O. Zawacki-Richter (Eds.), Proceedings of EdMedia: World Conference on Educational Media and Technology (pp. 40-44). Amsterdam, Netherlands: Association for the Advancement of Computing in Education (AACE). Retrieved May 6, 2021 from https://www.learntechlib.org/primary/p/184176/.
References
View References & Citations Map
Certo, J., Moxley, K., Reffitt, K., & Miller, J.A. (2010) I Learned How to Talk About a Book: Children's Perceptions of Literature Circles Across Grade and Ability Levels, Literacy Research and Instruction, 49:3, 243263,
Feldman, A., Nation, M., Smith, G.G., & Besalti, M. (2017). Teaching climate change science to high school students: Local place-based approach, web-based novel with computer games, and hands-on activities. In I. Levin& D. Tsybulsky (eds.), Digital Tools and Solutions for Inquiry-Based STEM Learning, New York, NY: IGI Global,
Gee, J.P. (2014). An introduction to discourse analysis: Theory and method (4th ed.). London: Routledge.
Hadjioannou, X. (2007). Bringing the background to the foreground: What do classroom environments that support authentic discussions look like? American Educational Research Journal, 44(2), 370–399.
Lincoln, Y.S., Lynham, S.A., & Guba, E.G. (2011). Paradigmatic controversies, contradictions, and emerging confluences, revisited. In N.K. Denzin & Y.S. Lincoln (Eds.), The SAGE Handbook of Qualitative Research (4th ed.). Sage Publications: Newbury Park, CA.
Reinking, D., & Bradley, B.A. (2008). On Formative and Design Experiments: Approaches to Language and Literacy Research. New York, NY: Teachers College Press.
Smith, G.G., Li, M., Drobisz, J., Park, H., Kim, D., & Smith, S.D. (2013). Play games or study? Computer Games in eBooks to Learn English Vocabulary, Computers& Education, 69, 274-286, http://authors.elsevier.com/sd/article/S0360131513001826 Doi:10.1016/J.compedu.2013.07.015
Smith, G.G. (2012). Computer-GamePlay as Imaginary Stage for Reading: Implicit Spatial Effects of Computer Games Embedded in HardCopy Books, Journal of Research in Reading, 35(1), 1–19
Smith, G.G., Majchrzak, D., Hayes, S., & Drobisz, J. (2011). Computer Games versus Maps before Reading Stories: Priming Readers' Spatial Situation Models. Educational Technology& Society, 14 (1), 158–168.
Widodo, H.H. (2016). Engaging Students in Literature Circles: Vocational English Reading Programs. Asia-Pacific Education Researcher (Springer Science& Business Media B.V.), 25(2), 347-359.
Zwaan, R.A. (1999). Situation models: The mental leap into imagined worlds. Current Directions in Psychological Science, 8(1), 15-18.
These references have been extracted automatically and may have some errors. Signed in users can suggest corrections to these mistakes.
Suggest Corrections to References