You are here: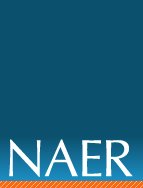 The Role of Empathy in Preparing Teachers to Tackle Bullying
ARTICLE
NAERJ Volume 7, Number 1, ISSN 2254-7339 Publisher: University of Alicante
Abstract
Much research on bullying behaviour in schools among students has been carried out since the 1970\u2019s, when Olweus started a large-scale project in Norway which is now generally regarded as the first scientific study on bullying. Yet, there has been little research on how teachers respond to reports of bullying and tackle bullying behaviour in post-primary schools. This paper reports on a preliminary study investigating teacher empathy levels and their preparedness for tackling bullying in a post-primary school in Ireland. There were two research questions central to this research. The first looked at how empathic are teachers in this school? The second examined to what extent it prepares them for tackling bullying? In answering these questions we relied on the Interpersonal Reactivity Index (IRI) to gather data on empathy levels among teachers (n=10), with findings related to existing research in the field. The results showed that teacher empathy is an important factor in creating and maintaining a positive school climate, which in turn leads to a prevention of bullying situations.
Citation
Murphy, H., Tubritt, J. & O\u2019Higgins Norman, J. (2018). The Role of Empathy in Preparing Teachers to Tackle Bullying. Journal of New Approaches in Educational Research (NAER Journal), 7(1), 17-23. University of Alicante. Retrieved April 2, 2023 from https://www.learntechlib.org/p/182221/.
Keywords
References
View References & Citations Map
Baron-Cohen, S., & Wheelwright, S. (2004). The empathy quotient: An investigation of adults with asperger syndrome or high functioning autism, and normal sex differences. Journal of Autism and Developmental Disorders, 34(2), 163-175.
Bazalgette, P. (2017). The empathy instinct: How to create a more civil society. London: John Murray Publishers. 22
Bonnet, M., Goossens, F.A., Willemen, A.M., & Schuengel, C. (2009). Peer victimization in Dutch school classes of four-to five-year olds: Contributing factors at the school level. The Elementary School Journal, 110(2), 163-177.
Carr, D. And Landon, J. (1999). Teachers and schools as agencies of values education: Reflections on teachers' perceptions. Part Two: the hidden curriculum. Journal of Beliefs and Values, 20(1), 21-29.
Collins, H. (2010). Creative research: The theory and practice of research for the creative industries. Switzerland: AVA Publications.
Cooper, B. (2004). Empathy, interaction and caring: Teachers' roles in a constrained environment. Pastoral Care in Education, 22(3), 12–21.
Cooper, B. (2011). Empathy in education: Engagement, values and achievement. London: Continuum International Publishing Group.
Craig, W., Henderson, K., & Murphy, J. (2000). Prospective teachers' attitudes toward bullying and victimization. School Psychology International, 21 (1), 5-21.
Goroshit, M., & Hen, M. (2016). Teachers' empathy: can it be predicted by self-efficacy? Teachers and Teaching: Theory and Practice, 22(7), 805–818.
Hojat, M., Mangione, S., Nasca, T.J., Gonnella, J.S., & Magee, M. (2005). Empathy scores in medical school and ratings of empathic behavior in residency training 3 years later. The Journal of Social Psychology, 145(6), 663-672.
Jevtic, B. (2014). Teachers' pedagogical actions affecting the moral development of personality. Problems of Education in the 21st Century, 58, 67-81.
Lereya, S.T., Copeland, W.E., Costello, E.J., & Wolke, D. (2015). Adult mental health consequences of peer bullying and maltreatment in childhood: two cohorts in two countries. The Lancet Psychiatry, 2(6), 524-531.
Macklem, G.L. (2003). Bullying and teasing: social power in children's groups. New York: Kluwer Academic/Plenum Publishers.
Major, J., & Santoro, N. (2014). 'Sensible girls' and 'silly boys': what do teachers need to know about gender? The Australian Educational Researcher, 41(1), 5972.
Nomura, K., & Akai, S. (2012). Empathy with fictional stories: reconsideration of the fantasy scale of the interpersonal reactivity index. Psychological Reports, 110(1), 304-314.
Olweus, D. (1993). Bullying at school: What we know and what we can do. Oxford: Blackwell. Murphy, H..; Tubritt, J.; O'Higgins, J. / Journal of New Approaches in Educational Research 7(1) 2018. 17-23
O'Higgins Norman, J. (2008). Homophobic bullying in Irish secondary schools. Paulo Alto: Academica Press.
O'Higgins Norman, J. (2008). Tackling bullying and discrimination: A whole school approach. Retrieved from https://www.education.ie/en/Press-Events/Events/cp_anti_bullying/Anti-Bullying-Forum-Submissions/anti_bully_sub_academic_dr_ohiggins_norman.pdf
O'Higgins Norman, J. (2010). School principals need to take action to combat homophobic bullying. Irish Human Rights and Equality Commission. Retrieved from http://www.ihrec.ie/news/2010/11/23/school-principals-need-to-take-action-to-combat-ho/
O'Higgins Norman, J. (2011). Sociology of education in: Education Studies in Ireland. Dublin: Gill and McMillan. O'Higgins, N, J., & Sullivan, K. (2017). Bullying. In Luanna Meyer (Ed), Oxford Bibliogrphies in Education. Oxford: Oxford University Press.
O'Moore, M. (2012). Anti-bullying forum, Department of Education and Skills, Bullying at School: The Way Forward. Retrieved from https://www.education.ie/en/Press-Events/Conferences/cp_anti_bullying/Speech-by-Professor-MonaO-Moore.pdf
O'Moore, M. (2013). The role of guidance counsellors in developing and implementing the whole school community approach in tackling bullying, both traditional and cyber. National Centre for Guidance in Education.
Peets, K., Pöyhönen, V., Juvonen, J., & Salmivalli, C. (2015). Classroom norms of bullying alter the degree to which children defend in response to their affective empathy and power. Developmental Psychology, 51(7), 913-920. Doi:10.1037/ a0039287
Pozzoli, T., Gini, G., & Vieno, A. (2012). The role of individual correlates and class norms in defending and passive bystanding behaviour in bullying: A Multi-level analysis. Child Development, 83(6), 1917-1931.
Schuster, M.A., & Bogart, L.A. (2013). Did the ugly duckling have PTSD? Bullying, its effects, and the role of pediatricians. Journal of the American Academy of Pediatrics, 131(1), 288-291.
Smith, K., & Morita, Y. (2000). In K. Smith., Y. Morita, J. Junger-Tas, D. Olweus, R. Catalano, R., & P. Slee (Eds.), The Nature of School Bullying: ACross-National Perspective. London: Routledge.
Stassen Berger, K. (2006). Update on bullying at school: Science forgotten? Science Direct, 27, 90–126.
Sullivan, K., Cleary M., & Sullivan G. (2003). Bullying in secondary schools, What it looks like and how to manage it. London: Paul Chapman.
Tettegah, S., & Anderson, C.J. (2007). Pre-service teachers' empathy and cognitions: Statistical analysis of text data by graphical models. Contemporary Educational Psychology, 32(1), 48-82. Doi:10.1016/J.cedpsych.2006.10.010
Troop-Gordon, W., & Ladd, G.W. (2015). Teachers' victimization-related beliefs and strategies: associations with students' aggressive behavior and peer victimization. Journal of Abnormal Child Psychology, 43(1), 45-60.
These references have been extracted automatically and may have some errors. Signed in users can suggest corrections to these mistakes.
Suggest Corrections to References