You are here: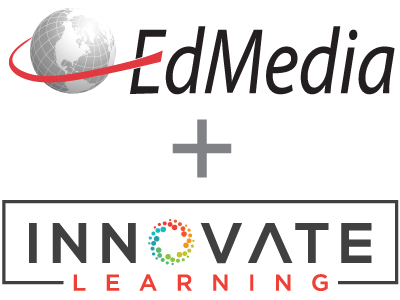 Assessing the Learning Experiences of Geriatric Learners during Web-Based Instruction with Neurophysiological Methods
PROCEEDING
JoAnne Scott, Instructional Design Practitioner & Researcher, United States ; Enilda Romero-Hall, University of Tampa, United States
EdMedia + Innovate Learning, in Washington, DC ISBN 978-1-939797-29-2 Publisher: Association for the Advancement of Computing in Education (AACE), Waynesville, NC
Abstract
In this investigation, the researchers examined the learning experiences of geriatric learners compared to young learners using physiological research tools as well as traditional assessment instruments. Specifically, this research project focuses on electrical reactions of the brain and learning acquisition while learners interact with web-based instructional content. The results show that both groups of learners experienced similar EEG scores during the learning activities. Additionally, the results of the pre-and post-tests show that both groups experienced an increase in learning. Differences were found in the design of concept maps and completion time.
Citation
Scott, J. & Romero-Hall, E. (2017). Assessing the Learning Experiences of Geriatric Learners during Web-Based Instruction with Neurophysiological Methods. In J. Johnston (Ed.), Proceedings of EdMedia 2017 (pp. 1186-1191). Washington, DC: Association for the Advancement of Computing in Education (AACE). Retrieved December 10, 2023 from https://www.learntechlib.org/primary/p/178435/.
References
View References & Citations Map
Delahaye, B.L., & Ehrich, L.C. (2008). Complex learning preferences and strategies of older adults. Educational Gerontology, 34(8), 649-662.
Ekanayake, H. (2014). Scalp locations covered by Emotiv Epoc. Retrieved from http://neurofeedback.visaduma.info/images/fig_emotivpositions.gif
Etnier, J.L., Whitwer, S.S., Landers, D.M., Petruzzello, S.J., & Salazar, W. (1996). Changes in electroencephalographic activity associated with learning a novel motor task. Research Quarterly for Exercise and Sport, 67(3), 272-279.
Johnson, S.B., Blum, R.W., & Giedd, J.N. (2009). Adolescent maturity and the brain: the promise and pitfalls of neuroscience research in adolescent health policy. Journal of Adolescent Health, 45(3), 216-221.
Kanfer, R. (2004). Aging, adult development, and work motivation. Academy of Management Review, 29(3), 440458.
Macaulay, M., & Edmonds, E. (2004). Does frontal EEG beta have application in anxiety monitoring during computer-based learning? Journal of Educational Computing Research, 30(3), 229-241.
Ortman, J., Velkoff, V., & Hogan, H. (2014). An aging nation: The older population in the United States Current Population Reports (pp. 1-28). Washington, DC: U.S. Census Bureau.
Romero, E. (2014). Measuring Cognition in Computer-Based Instruction Using an EEG: A Review of the Literature. Paper presented at the EdMedia: World Conference on Educational Media and Technology 2014, Tampere, Finland. Https://www.learntechlib.org/p/147828
Romero‐Hall, E., & Scott, J. (2017). Monitoring Brain Activity of Geriatric Learners With Low ‐Cost Neurophysiological Technology. Mind, Brain, and Education, 11(1), 3-9.
Scott, J. (2014). Geriatric Learner Ability and Educator Opportunities for Maximizing Positive Learning Experience. Paper presented at the Association for Educational Communications and Technology (AECT), Jacksonville, FL.
Tariq, S.H., Tumosa, N., Chibnall, J.T., Perry, M.H., & Morley, J.E. (2006). Comparison of the Saint Louis University mental status examination and the mini-mental state examination for detecting dementia and mild neurocognitive disorder—a pilot study. The American Journal of Geriatric Psychiatry, 14(11), 900910.
White, C.N., & Poldrack, R.A. (2013). Using fMRI to constrain theories of cognition. Perspectives on Psychological Science, 8(1), 79-83.
Wilson, C. (2006). No one is too old to learn: Neuroandragogy: A theoretical perspective on adult brain functions and adult learning: iUniverse.
Wolfson, N.E., Cavanagh, T.M., & Kraiger, K. (2014). Older adults and technology-based instruction: Optimizing learning outcomes and transfer. Academy of Management Learning& Education, 13 (1), 26-44.
These references have been extracted automatically and may have some errors. Signed in users can suggest corrections to these mistakes.
Suggest Corrections to References