You are here: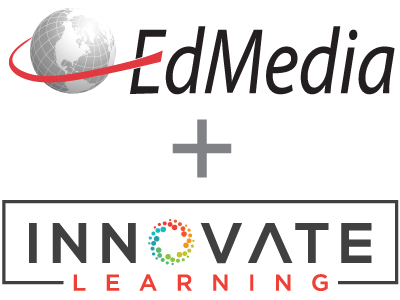 The Multiplication Table as an innovative Learning Analytics Application
PROCEEDING
EdMedia + Innovate Learning, in Washington, DC ISBN 978-1-939797-29-2 Publisher: Association for the Advancement of Computing in Education (AACE), Waynesville, NC
Abstract
The main topic of this paper is the development of a web-based application that helps children to learn the one-digit multiplication table. The developed application supports individual learning process of the pupils and also provides the teachers with the possibility to intervene according to the analysis of users' answers. The application uses modern technologies in order to offer high performance and availability to the users. The system also provides an interface for mobile clients, which present the questions and the processed data in different forms. The answers of the pupils, as well as other gathered data from the application show interesting results related to the participation and learning improvement.
Citation
Kraja, E., Taraghi, B. & Ebner, M. (2017). The Multiplication Table as an innovative Learning Analytics Application. In J. Johnston (Ed.), Proceedings of EdMedia 2017 (pp. 952-962). Washington, DC: Association for the Advancement of Computing in Education (AACE). Retrieved June 5, 2023 from https://www.learntechlib.org/primary/p/178409/.
References
View References & Citations Map
Alsumait, A., & Al-Osaimi, A. (2009, December). Usability heuristics evaluation for child elearning applications. In Proceedings of the 11th International Conference on Information Integration and Web-based Applications& Services(pp. 425-430). ACM.
Barendregt, W., Bekker, M.M., & Speerstra, M. (2003, September). Empirical evaluation of usability and fun in computer games for children. In Proc. IFIP Interact (Vol. 3, pp. 705-708).
Becker, K., & Nicholson, S. (2016). Gamification in the Classroom: Old Wine in New Badges. Learning, Education and Games, 61.
Berg, M. (2011). Wie lernen Kinder das Lernen?. GRIN Verlag.
Brull, S., & Finlayson, S. (2016). Importance of Gamification in Increasing Learning. The Journal of Continuing Education in Nursing, 47(8), 372-375.
Ebner, M., Scerbakov, N., Taraghi, B., Nagler, W., Kamrat, I., & Maurer, H. (2010, March). Teaching and learning in higher education–an integral approach. In Proceedings of Society for Information Technology& Teacher Education International Conference (pp. 428-436).
Kapp, K.M. (2012). Using game-based mechanics, aesthetics and game thinking to engage people, motivate action, promote learning, and solve problems. In The gamification of learning and instruction: game-based methods and strategies for training and education. John Wiley& Sons. P 10
Khalil, M., & Ebner, M. (2015, June). Learning analytics: principles and constraints. In Proceedings of World Conference on Educational Multimedia, Hypermedia and Telecommunications (pp. 1326-1336).
Khalil, M., & Ebner, M. (2016). When Learning Analytics Meets MOOCs-a Review on iMooX Case Studies. In Innovations for Community Services: 16th International Conference, I4CS 2016, Vienna, Austria, June 27-29, 2016, Revised Selected Papers 16 (pp. 3-19). Springer
Nielsen, J. (1994, April). Usability inspection methods. In Conference companion on Human factors in computing systems (pp. 413-414). ACM.
Nielsen, J., & Molich, R. (1990, March). Heuristic evaluation of user interfaces. In Proceedings of the SIGCHI conference on Human factors in computing systems (pp. 249-256). ACM.
Scholtz, B., Raga, L., & Baxter, G. (2016). Design and evaluation of a "gamified" system for improving career knowledge in computing sciences.
Schön, M., Ebner, M., & Kothmeier, G. (2012, April). It's just about learning the multiplication table. In Proceedings of the 2nd International Conference on Learning Analytics and Knowledge (pp. 73-81). ACM.
Siemens, G., & D Baker, R.S. (2012, April). Learning analytics and educational data mining: towards communication and collaboration. In Proceedings of the 2nd international conference on learning analytics and knowledge (pp. 252-254). ACM.
Sim, G., MacFarlane, S., & Read, J. (2006). All work and no play: Measuring fun, usability, and learning in software for children. Computers& Education, 46(3), 235-248.
Taraghi, B., Saranti, A., Ebner, M., Müller, V., & Großmann, A. (2015). Towards a LearningAware Application Guided by Hierarchical Classification of Learner Profiles. J. UCS, 21(1), 93109.
Taraghi, B., Saranti, A., Ebner, M., & Schön, M. (2014, June). Markov chain and classification of difficulty levels enhances the learning path in one digit multiplication. In International Conference on Learning and Collaboration Technologies (pp. 322-333). Springer International
These references have been extracted automatically and may have some errors. Signed in users can suggest corrections to these mistakes.
Suggest Corrections to References