You are here: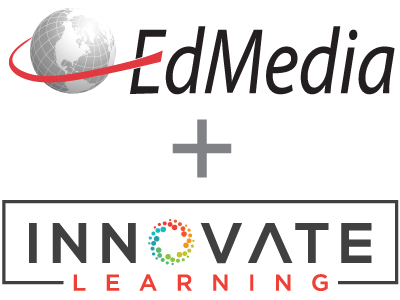 Do Math Apps Help Elementary School Students? It Depends
PROCEEDING
EdMedia + Innovate Learning, in Washington, DC ISBN 978-1-939797-29-2 Publisher: Association for the Advancement of Computing in Education (AACE), Waynesville, NC
Abstract
Many reports indicate that students have difficulty in mathematics (e.g., Carr, 2012; Hinton, 2014;). Some evidence suggests that technology can help (Boogart et al., 2014; Riconscente, 2013). This study investigated how the use of mathematics apps in a grade 2/3 mathematics class impact student attitudes and academic performance. Five apps were carefully selected based on set pedagogical criteria. Twenty students (11 males, 9 females) participated. The results indicated the importance of focusing on specific qualities of mathematics apps rather than on the tablet itself. Overall, students rated apps as relatively easy to use, engaging, and helped them to learn. The extent to which math apps supported learning was influenced by usability, differentiation, multiple opportunities to practice, positive and useful feedback, and exposure to suitably challenging tasks. Students' mathematics performance increased significantly over a five-week period.
Citation
Kay, R. & Kwak, J. (2017). Do Math Apps Help Elementary School Students? It Depends. In J. Johnston (Ed.), Proceedings of EdMedia 2017 (pp. 27-32). Washington, DC: Association for the Advancement of Computing in Education (AACE). Retrieved December 11, 2019 from https://www.learntechlib.org/primary/p/178298/.
References
View References & Citations Map
Bhanot, R., Claro, S., Estrella, G., Nussbaum, M., Penuel, B., Rafanan, K., & Roschelle, J. (2009). Scaffolding group explanation and feedback with handheld technology: Impact on students' mathematics learning. Educational Technology Research and Development, 58(4), 399-419. Doi:10.1007/s11423-009-9142-9
Block, L., Chou, C.C., & Jesness, R. (2014). Strategies and challenges in iPad initiative: Lessons learned from year two. IADIS International Journal on WWW/Internet, 12(2), 85-101. Retrieved from: http://scholarworks.waldenu.edu/cgi/viewcontent.cgi?article=2969 & Context=dissertations
Bloemsma, M.S. (2013). Connecting with Millennials: Student engagement, 21st century skills, and how the iPad is transforming learning in the classroom. (Doctoral dissertation). Retrieved from University of California State Polytechnic University Research Archive. (3566043)
Boogart, A., Carlson-Bancroft, A., & Milman, N. (2014). Examining differentiation and utilization of iPads across content areas in an independent, preK–4th Grade elementary school. Computers in the Schools, 31(3), 119133.
Garwood, J.E. (2013). One-to-one iPads in the elementary classroom: Measuring the impact on student engagement, instructional practices, and teacher perception. (Doctoral dissertation). Retrieved from Western Illinois University Research Archive. (3608079)
Hinton, A. (2014). Tracking student achievement in mathematics over time in English-language schools. Toronto, ON: Education Quality and Accountability Office. Retrieved from http://www.eqao.com/Research/pdf/E/Detailed-Cohort-Tracking-Math-2012.pdf Johnson, G.M. (2013). Using tablet computers with elementary school students with special needs: The practices and perceptions of special education teacher and teacher assistants. Canadian Journal of Learning and Technology 39(4), 2-12. Retrieved from http://www.cjlt.ca/index.php/cjlt/article/view/767/381
Keengwe, J. (2013). IPad integration in an elementary classroom. Anderson, A. & Hur, J.W. (Eds.), Pedagogical applications and social effects of mobile technology integration (pp. 42-54). Hershey, PA: IGI Global.
Kocak, U. (2015). Student engagement with 1:1 tablet computer-based teaching in the secondary English, history, and mathematics classroom: Multiple case studies of a program implementation. (Doctoral dissertation). Northeastern University Research
Riconscente, M.M. (2013). Results from a controlled study of the iPad fractions game Motion Math. Games and Culture, 8 (4), 186-214.
Walker, H. (2011). Evaluating the effectiveness of apps for mobile devices. Journal of Special Education Technology, 26(4), 1-59. Retrieved from http://gpsk12.org/PD/iPads/HarryWalkerEvaluating.pdf
These references have been extracted automatically and may have some errors. Signed in users can suggest corrections to these mistakes.
Suggest Corrections to References