You are here: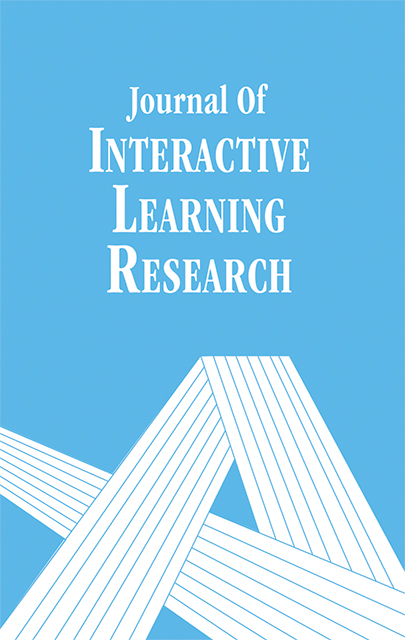 The beginning or the end? iPad Pro 9.7 + Apple Pencil: A Case Study of User Engagement
Journal of Interactive Learning Research Volume 30, Number 1, ISSN 1093-023X Publisher: Association for the Advancement of Computing in Education (AACE), Waynesville, NC
Abstract
Slate tablets and more recently detachable tablets occupy a nebulous position in education. Institutions are increasingly required to assess the return on investment of deploying these devices. The purpose of this study was to investigate user engagement with the iPad Pro + Apple Pencil in the first semester distribution in the fall of 2016. . The research questions that guided this study were: 1) Did the iPad Pro 9.7 + Apple Pencil increase user engagement in fall 2016 semester relative to previous iPad models?, 2) Did the user engagement of the iPad Pro 9.7 + Apple Pencil at the end of the semester, exceed previous year's' user engagement of other iPad models?, and 3) What apps are driving user end user engagement? A retrospective analysis and a user survey were employed to assess user engagement and user activities.
Citation
Pierce, R. & Silvius, D. (2019). The beginning or the end? iPad Pro 9.7 + Apple Pencil: A Case Study of User Engagement. Journal of Interactive Learning Research, 30(1), 91-106. Waynesville, NC: Association for the Advancement of Computing in Education (AACE). Retrieved October 4, 2023 from https://www.learntechlib.org/primary/p/178234/.
References
View References & Citations Map
Agarwal, R. And Karahanna, E. (2000). Time flies when you're having fun: Cognitive absorption and beliefs about information technology usage, MIS Quarterly, 24 (4), 665-694.
Berg, B. And Lune, H. (2012). Qualitative Research Methods for the Social Sciences, 8th Edition, Upper Saddle River, New Jersey: Pearson.
Burns, S.M. And Lohenry, K. (2010). Cellular phone use in class: Implications for teaching and learning a pilot study, College Student Journal, 44 (3), 805-810.
Cain J., Black E.P., and Rohr J. (2009). An audience response system strategy to improve student motivation, attention, and feedback, American Journal of Pharmaceutical Education, 73 (2): Article 21.
Carnaghan, C., Edmonds, T.P., Lechner, T.A., and Olds, P.R. (2011). Using student response systems in the accounting classroom: Strengths, strategies and limitations, Journal of Accounting Education, 29 (4), 265-283.
Chen, L., Gillenson, M.L., and Sherrell, D.L. (2002). Enticing online consumers: an extended technology acceptance perspective, Information and Management, 39 (8), 705-19.
Chin, K.L., Chang, V. And Bauer, C. (2000). The Use of Web-based Learning in Culturally Diverse Learning Environments, Proceedings of the 6th Australian WorldWide Web Conference, Cairns, Australia
Cronbach, L.J. (1951). Coefficient alpha and the internal structure of tests, Psychometrika, 16 (3), 297-334.
Education Commission. (1999). Education Blueprint for the 21st Century. Review of Academic System: Aims of Education, Hong Kong: Printing Department.
Gibbons, J. (1987). Code-Mixing and Code Choice: A Hong Kong Case Study, Avon: Multilingual Matters Ltd.
Gikas, J. And Grant, M.M. (2013). Mobile computing devices in higher education: Student perspectives on learning with cellphones, smartphones and social media, The Internet and Higher Education, 19, 18-26.
Hartwick, J. And Barki, H. (1994). Explaining the role of user participation in information system use, Management Science, 40, 440-265.
Hwang, G., Wu, C., Tseng, J.C.R., and Huang, I. (2011). Development of a ubiquitous learning platform based on a real-time help-seeking mechanism, British Journal of Educational Technology, 42 (6), 992-1002.
Johnson, R.K., Shek, C.K.W. And Law, E.H.F. (1993). Using English as the Medium of Instruction, Hong Kong: Longman.
Jungsun, K. And Kizildag, M. (2011). M-learning: Next generation hotel training system, Journal of Hospitality and Tourism Technology, 2 (1), 6-33.
Keith, T.Z. (2006). Multiple Regression and Beyond, Boston: Pearson/Allyn and Bacon.
Li, N., Leung, D.Y.P. And Kember, D. (2001). Medium of instruction in Hong Kong universities: the mis-match between espoused theory and theory in use, Higher Education Policy, 14, 293-312.
Likert, R. (1932). A technique for the measurement of attitudes, Archives of Psychology, 140, 5-53.
Lindquist, D., Denning, T., Kelly, M., Malani, R., Griswold, W.G., and Simon, B. (2007). Exploring the potential of mobile phones for active learning in the classroom, Proceedings of the 38th SIGCSE Technical Symposium on Computer Science Education, Covington, Kentucky, USA.
Liu, P. And Chen, C. (2015). Learning English through actions: A study of mobile-assisted language learning, Interactive Learning Environments, 23 (2), 158-171.
Monk, S., Campbell, C., and Smala, S. (2013). Aligning pedagogy and technology: A case study using clickers in a first-year university education course, International Journal of Pedagogies& Learning, 8 (3), 229-241.
Moon, J.W. And Kim, Y.G. (2001). Extending the TAM for a world-wide-web context, Information and Management, 38 (4), 217-30.
Nunnelly, J.C. (1978). Psychometric Theory, 2nd Edition, New York: McGraw Hill.
Park, S.Y., Nam, M.W., and Cha, S.B. (2012). University students' behavioral intention to use mobile learning: Evaluating the technology acceptance model, British Journal of Educational Technology, 43 (4), 592-605.
Saunders, M., Lewis, P. And Thornhill, A. (2012). Research Methods for Business Students, 6th Edition, Harlow: Pearson. Wong, Wong, and Yeung
Shon, H. And Smith, L. (2011). A review of poll everywhere audience response system, Journal of Technology in Human Services, 29 (3), 236-245.
Tabachnick, B.G. And Fidell, L.S. (2013). Using Multivariate Statistics, 6th Edition, Upper Saddle River, New Jersey: Pearson.
Valle, M. And Douglass, C. (2014). Clicking for health: use of a student response system in a large interdisciplinary health class, Academy of Educational Leadership Journal, 18 (3), 87-92.
Vargha, A. And Delaney, H.D. (1998). The Kruskal-Wallis test and stochastic homogeneity, Journal of Educational and Behavioral Statistics, 23 (2), 170192.
Venkatesh, V. And Davis, F.D. (2000), A theoretical extension of the technology acceptance model: Four longitudinal field studies, Management Science, 46 (2), 186-204.
Wang, M., Shen, R., Novak, D., and Pan, X. (2009). The impact of mobile learning on students' learning behaviours and performance: report from a large blended classroom, British Journal of Educational Technology, 40 (4), 673695.
Wong, S. (2012). Factors Influencing On-line Learning: A Study Using Mixed Methods in a Hong Kong Higher Education Institution, Saarbrücken, Germany: LAMBERT Academic Publishing.
Wong, S. (2015). Exploring the relation of students' language proficiency, online instructor guidance and online collaboration with their learning in Hong Kong bilingual cyber education, International Journal of Cyber Society and
These references have been extracted automatically and may have some errors. Signed in users can suggest corrections to these mistakes.
Suggest Corrections to References