You are here: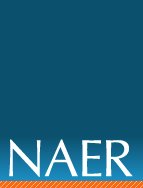 On Teaching the History of California Spanish to HLL using Siri: Methodology and Procedures
ARTICLE
Covadonga Lamar Prieto, Department of Hispanic Studies/Spanish of California Lab (SOCALab), University of California Riverside
NAERJ Volume 5, Number 2, ISSN 2254-7339 Publisher: University of Alicante
Abstract
This article reports results from a study in which two groups of college level students were exposed to interactions with Apple's Siri in order to foster dialogue about their dialectal features. In this paper, the methodology and procedural challenges behind one of the activities that the participants completed are studied. These activities had been designed to present to them the historical dimensions of the Historical California Spanish dialect, or Californio Spanish, and pursue two different outcomes for the participants: 1) to foster the interest in discovering a dialectal past, and 2) to increase linguistic self-esteem, as a result of an external validation provided by technology.
Citation
Lamar Prieto, C. (2016). On Teaching the History of California Spanish to HLL using Siri: Methodology and Procedures. Journal of New Approaches in Educational Research (NAER Journal), 5(2), 107-114. University of Alicante. Retrieved November 21, 2019 from https://www.learntechlib.org/p/173383/.
Keywords
References
View References & Citations Map
Blanco, A.S. (1971). La lengua española en la historia de California: Contribución a su estudio. Madrid: Ediciones Cultura Hispánica. Blommaert, Jan. (2015). Language. The Great Dive rsifie r (pp. 83-90). In Routledge
Espinosa, A.M. (1940). Spanish Folktales from California. Hispania, XXIII, 121144.
Espinosa, A.M. (1944). California Spanish Folktale Riddles. California Folklore Quaterly, 3(4), 293-298.
Gay, G. (2010). Culturally Responsible Teaching. Columbia: Teachers College Press. Lamar Prieto, C. (2014a). Rasgos característicos del español histórico de California o español californio. H istoria del español de América, Cuadernos de la ALFAL, 6, 59-70.
Lo Bianco, J. (2007). Advantage and Identity: Neat Discourse, Loose Connection: Singapore 's Medium of Instruction Policy. In Language, Capital, Culture: Critical Studies Of Language and Education in Singapore (pp. 5-23).
Lotherington, H., & Jenson, J. (2011). Teaching Multimodal and Digital Literacy in L2Settings: New Literacies, New Basics, New Pedagogies. Annual Review of Applied Linguistics, 32, 226-246.
Moreno de Alba, J.G., & Perissinotto, G. (1998). Algunas conside raciones sobre el español de Santa Bárbara. Nueva Revista de Filología Hispánica, XXXVI(1), 171-291.
Moyna, M.I., Decker, W., & Martín, M.E. (2005). Spanish/Engl ish Contact in Historical Perspective: 19th Century Documents of the Californias. In D. Eddington (Ed.), Selected Proceedings of the 7th Hispanic Linguistics Symposium (pp. 169-79). Somerville, MA: Cascadilla Proceedings Project.
Parodi, C. (2004). Contacto de dialectos en el español de Los Ángeles. Séptimo encuentro internacional de Lingüística del Noroeste. Hermosillo, Sonora: Editorial UniSon. 112
These references have been extracted automatically and may have some errors. Signed in users can suggest corrections to these mistakes.
Suggest Corrections to References