You are here: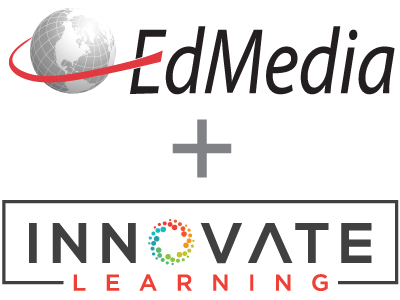 Predicting User Learning Performance From Eye Movements During Interaction With a Serious Game
Proceeding
EdMedia + Innovate Learning, in Vancouver, BC, Canada ISBN 978-1-939797-24-7 Publisher: Association for the Advancement of Computing in Education (AACE), Waynesville, NC
Abstract
This paper explored the relationship between eye movements' measures and learners' performance during interaction with Crystal Island, a narrative-centered learning game environment. We gathered gaze data from 20 participants using Tobii Tx300 eye tracker while they were reading books and answering multiple-choices quizzes. Statistical analysis as well as classifications were performed. Random forest classifier reached 70% accuracy and was able to discriminate between the learners who successfully completed the quizzes and the learners who do not, providing thus insight for using eye tracking technique to assess learner's outcomes.
Citation
Ben Khedher, A. & Frasson, C. (2016). Predicting User Learning Performance From Eye Movements During Interaction With a Serious Game. In Proceedings of EdMedia 2016--World Conference on Educational Media and Technology (pp. 1504-1511). Vancouver, BC, Canada: Association for the Advancement of Computing in Education (AACE). Retrieved January 20, 2021 from https://www.learntechlib.org/primary/p/173149/.
References
View References & Citations Map
Bulling, A., Ward, J., Gellersen, H., & Tröster, G. (2011). Eye movement analysis for activity recognition using electrooculography. Pattern Analysis and Machine Intelligence, IEEE Transactions on, 33 (4), 741753.
Byrne, B., Freebody, P., & Gates, A. (1992). Longitudinal data on the relations of word-reading strategies to comprehension, reading time, and phonemic awareness. Reading Research Quarterly, 141-151.
Chen, S.-C., She, H.-C., Chuang, M.-H., Wu, J.-Y., Tsai, J.-L., & Jung, T.-P. (2014). Eye movements predict students' computer-based assessment performance of physics concepts in different presentation modalities. Computers& Education, 74, 61-72.
Clifton, C., Staub, A., & Rayner, K. (2007). Eye movements in reading words and sentences. Eye movements: A window on mind and brain, 341-372.
Costa Jr, P.T., & McCrae, R.R. (2013). Personality in adulthood: A five-factor theory perspective: Routledge.
Courtemanche, F., Aïmeur, E., Dufresne, A., Najjar, M., & Mpondo, F. (2011). Activity recognition using eyegaze movements and traditional interactions. Interacting with Computers, 23(3), 202-213.
Dimigen, O., Sommer, W., Hohlfeld, A., Jacobs, A.M., & Kliegl, R. (2011). Coregistration of eye movements and EEG in natural reading: analyses and review. Journal of experimental psychology: General, 140(4), 552.
Eivazi, S., & Bednarik, R. (2011). Predicting problem-solving behavior and performance levels from visual attention data. Paper presented at the Proc. Workshop on Eye Gaze in Intelligent Human Machine Interaction at IUI.
Hyönä, J., & Nurminen, A.M. (2006). Do adult readers know how they read? Evidence from eye movement patterns and verbal reports. British Journal of Psychology, 97(1), 31-50.
Jaques, N., Conati, C., Harley, J.M., & Azevedo, R. (2014). Predicting Affect from Gaze Data during Interaction with an Intelligent Tutoring System. Paper presented at the Intelligent Tutoring Systems.
Jo, I.-H., Yu, T., Lee, H., & Kim, Y. (2015). Relations between Student Online Learning Behavior and Academic Achievement in Higher Education: A Learning Analytics Approach. In G. Chen, V. Kumar, Kinshuk, R. Huang& S.C. Kong (Eds.), Emerging Issues in Smart Learning (pp. 275-287): Springer
Kardan, S., & Conati, C. (2012). Exploring gaze data for determining user learning with an interactive simulation User Modeling, Adaptation, and Personalization (pp. 126-138): Springer.
Kiili, K., Ketamo, H., & Kickmeier-Rust, M.D. (2014). Evaluating the usefulness of Eye Tracking in Gamebased Learning. International Journal of Serious Games, 1(2).
Kobrin, J.L., Larson, S., Cromwell, A., & Garza, P. (2015). A Framework for Evaluating Learning Progressions on Features Related to Their Intended Uses. Journal of Educational Research and Practice, 5(1), 4.
Lin, S.S. (2014). Cognitive load for configuration comprehension in computer-supported geometry problem solving: An eye movement perspective. International Journal of Science and Mathematics Education, 12(3), 605-627.
Loboda, T.D., Brusilovsky, P., & Brunstein, J. (2011). Inferring word relevance from eye-movements of readers. Paper presented at the Proceedings of the 16th international conference on Intelligent user interfaces.
Ninaus, M., Kober, S.E., Friedrich, E.V., Neuper, C., & Wood, G. (2014). The potential use of neurophysiological signals for learning analytics. Paper presented at the Games and Virtual Worlds for Serious Applications (VS-GAMES), 2014 6th International Conference on.
Pham, P., & Wang, J. (2015). AttentiveLearner: Improving Mobile MOOC Learning via Implicit Heart Rate Tracking.
Rayner, K., Chace, K.H., Slattery, T.J., & Ashby, J. (2006). Eye movements as reflections of comprehension processes in reading. Scientific Studies of Reading, 10(3), 241-255.
Rowe, J., Mott, B., McQuiggan, S., Robison, J., Lee, S., & Lester, J. (2009). Crystal island: A narrativecentered learning environment for eighth grade microbiology. Paper presented at the Workshop on intelligent educational games at the 14th international conference on artificial intelligence in education, Brighton, UK.
Sharma, K., Jermann, P., & Dillenbourg, P. (2014). How students learn using MOOCs: an eye-tracking insight. Paper presented at the EMOOCs 2014, the Second MOOC European Stakeholders Summit.
Tai, R.H., Loehr, J.F., & Brigham, F.J. (2006). An exploration of the use of eye ‐gaze tracking to study problem‐solving on standardized science assessments. International journal of research& Method in education, 29(2), 185-208.
Tsai, M.-J., Hou, H.-T., Lai, M.-L., Liu, W.-Y., & Yang, F.-Y. (2012). Visual attention for solving multiplechoice science problem: An eye-tracking analysis. Computers& Education, 58(1), 375-385.
Yu, T., & Jo, I.-H. (2014). Educational technology approach toward learning analytics: relationship between student online behavior and learning performance in higher education. Paper presented at the Proceedings of the Fourth International Conference on Learning Analytics And Knowledge, Indianapolis, Indiana, USA.
Zacharis, N.Z. (2015). A multivariate approach to predicting student outcomes in web-enabled blended learning courses. The Internet and Higher Education.
These references have been extracted automatically and may have some errors. Signed in users can suggest corrections to these mistakes.
Suggest Corrections to References