You are here: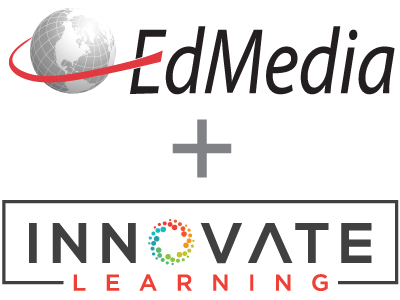 Teaching teachers to Teach with Non-Didactical Games
Proceeding
EdMedia + Innovate Learning, in Vancouver, BC, Canada ISBN 978-1-939797-24-7 Publisher: Association for the Advancement of Computing in Education (AACE), Waynesville, NC
Abstract
In this paper, we discuss the indie text-based game Coming Out Simulator and Minecraft.Edu, the educational mod of Minecraft, as examples from a teacher education program to show ways of introducing pre-service teachers to teaching with non-didactical games. The examples are differentiated into teaching with existing commercial of the shelves and using educational mods for teaching purposes. The presented examples illustrate potentials und requirements of familiarizing teachers with non-didactical games as media for teaching.
Citation
Günther, S., Hacker, M. & Hess, F. (2016). Teaching teachers to Teach with Non-Didactical Games. In Proceedings of EdMedia 2016--World Conference on Educational Media and Technology (pp. 837-840). Vancouver, BC, Canada: Association for the Advancement of Computing in Education (AACE). Retrieved September 27, 2021 from https://www.learntechlib.org/primary/p/173047/.
References
View References & Citations Map
Garris, R., Ahlers, R. & Driskell, J.E. (2002). Games, Motivation, and Learning: A Research and Practice Model. In Simulation& Gaming (pp. 441-467), volume 33, no. 4.
Gee, J.P. (2008). Learning and Games. The Ecology of Games: Connecting Youth, Games, and Learning. In Salen, K. (Ed.): The John D. And Catherine T. MacArthur Foundation Series on Digital Media and Learning (pp. 21-40). Cambridge, MA: The MIT Press.
Kerres, M., Bormann, M., & Vervenne, M. (2009). Didaktische Konzeption von Serious Games: Zur Verknüpfung von Spiel-und Lernangeboten. In Zeitschrift für Theorie und Praxis der Medienbildung (pp. 1-16). Retrieved from: http://mediendidaktik.uni-due.de/sites/default/files/kerres0908_0.pdf On December 29th
2015.Klopfer, E., Osterweil, S. & Salen, K. (2009). Moving learning games forward. Obstacles, opportunities& Openness. In Education Arcade (pp.1-58). Cambridge, MA: Massachusetts Institute of Technology.
Liebermann, M. (2010). Four Ways to Teach with VideoGames. In University of Austin, Texas (Ed.), Gaming Across the Curriculum, Currents in Electronic Literacy. Austin, Texas: University of Texas.
Sandford, R. (2006). Teaching with Games: COTS games in the classroom. In Proceedings of JISC Innovation e-Learning: Transforming Learning Experiences, online conference (pp. 1-5).
Seif El Nasr, M. & Smith, B.K. (2006). Learning through game modding. In Computers in Entertainment (CIE)-Theoretical and Practical Computer Applications in Entertainment (Ed.) (pp.1-20), volume 4, no. 1. NY:
Short, D. (2012). Teaching Scientific Concepts using a Virtual World– Minecraft. In Australian Science Teachers Association (Ed.), Teaching Science (pp. 55-58), volume 57, no 3. Deakin West: ASTA.
Spitzner, M. (2014). Sexualerziehung. Methoden für die Unterrichtsgestaltung. Sekundarstufe 1. Hamburg: LI.
These references have been extracted automatically and may have some errors. Signed in users can suggest corrections to these mistakes.
Suggest Corrections to References