You are here:
Measuring Technology Acceptance of Makey Makey as an Input Device in a Human-Computer Interaction Class
Proceeding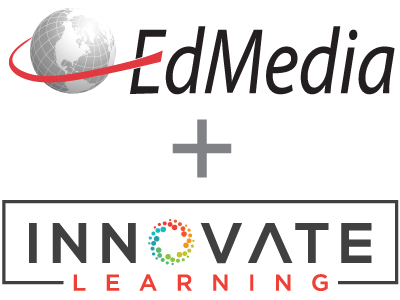 EdMedia + Innovate Learning, in Vancouver, BC, Canada ISBN 978-1-939797-24-7 Publisher: Association for the Advancement of Computing in Education (AACE), Waynesville, NC
Abstract
Students from a human-computer interaction course used the input device called Makey Makey Classic (a low-cost digital interface) for creating a video game controller, based on the topic of user interface development. A study was conducted to analyze how students accepted the use of the Makey Makey in class. After students used the Makey Makey for playing a video game, they filled out the Technology Acceptance Model version 2 (TAM2) questionnaire. Results indicated that most of the students perceived the Makey Makey as very useful and easy to use in class and they would like to use it again in further classes where prototyping is required. However, results could be affected by the "novelty effect." Further longitudinal studies are needed to see if student technology acceptance of the Makey Makey will remain positive through longer periods of time. This is in line with the so-called "maker movement" where easy-to-use and low-cost technology is used as hands-on learning material.
Citation
Garcia-Ruiz, M.A., Santana-Mancilla, P.C. & Gaytan-Lugo, L.S. (2016). Measuring Technology Acceptance of Makey Makey as an Input Device in a Human-Computer Interaction Class. In Proceedings of EdMedia 2016--World Conference on Educational Media and Technology (pp. 395-400). Vancouver, BC, Canada: Association for the Advancement of Computing in Education (AACE). Retrieved December 17, 2018 from https://www.learntechlib.org/primary/p/172979/.
View References & Citations Map
References
Coyette, A., Kieffer, S., & Vanderdonckt, J. (2007). Multi-fidelity prototyping of user interfaces. In Proceedings of Human-Computer Interaction–INTERACT 2007, Springer, Berlin, pp. 150-164.
Davis, F.D. (1989). Perceived usefulness, perceived ease of use, and user acceptance of information technology. MIS Quarterly, 13 (3), pp 319–340.
Dillon, A. (2001). User acceptance of information technology. In Karwowski, W. (ed). Encyclopedia of human factors and ergonomics, London, UK: Taylor and Francis.
Gulliksen, B., Göransson, I., Boivie, S., Blomkvist, J., Persson, S., & Cajander, A. (2003). Key principles for usercentred systems design. Behaviour & Information Technology, 22 (6), pp. 397–409.
Halverson, E.R. & Sheridan, K.M. (2014). The maker movement in education. Harvard Educational Review, 84(4), pp 495-504.
Kolb, D.A. (1984). Experiential learning: Experience as the source of learning and development. Englewood Cliffs, NJ: Pearson Education.
Lee, E., Kafai, Y.B., Vasudevan, V., & Davis, R.L. (2014). Playing in the arcade: Designing tangible interfaces with MaKey MaKey for Scratch games. In Nijholt, A. (ed.), Gaming media and social effects playful user interfaces, Singapore: Springer, pp. 277–292.
Nielsen, J. (2012). Usability 101: Introduction to usability, Nielsen Norman Group. Available from: http://www.nngroup.com/articles/usability-101-introduction-to-usability/ Rogers, Y., Paay, J., Brereton, M., Vaisutis, K.L., Marsden, G. & Vetere, F. (2014). Never too old: engaging retired people inventing the future with MaKey MaKey. In Proceedings of the ACM SIGCHI Conference on Human Factors in Computing Systems, Toronto, Canada, pp. 3913-3922.
Shneiderman, B., Plaisant, C., Cohen, M. & Jacobs, S. (2009). Designing the user interface, strategies for effective human-computer interaction. New York, NY: Pearson.
Stager, G. (2014). What's the maker movement and why should I care? Administr@tor Magazine, Winter.
Venkatesh, V., & Davis, F.D. (2000). A theoretical extension of the technology acceptance model: Four longitudinal field studies. Management science, 46(2), 186-204.
These references have been extracted automatically and may have some errors. If you see a mistake in the references above, please contact info@learntechlib.org.