You are here: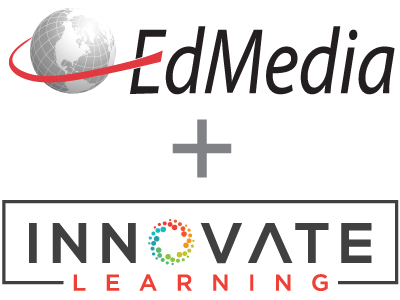 Designing Universal Access for Open and Distance Learning through Human Centered Ecological Design (HCED)
Proceeding
EdMedia + Innovate Learning, in Vancouver, BC, Canada ISBN 978-1-939797-24-7 Publisher: Association for the Advancement of Computing in Education (AACE), Waynesville, NC
Abstract
Open and Distance Learning (ODL) has become an original version of a system contributed with advanced communications technologies. At the core of the system concept, which brought together in order to achieve a common goal, the important point is the common properties and the integrity of the interactive parts to each other as well as the continuity and viability of this integrity. Before trying to solve, Human Centered Ecological Design (HCED) requires a design approach that incorporates trying to understand the system with particular challenges. The main purpose of this research is to determine the HCED based design recommendations for a living, efficient and sustainable ODL system. This is qualitative case study. Eleven participants agreed to complete the required three rounds of the survey. The findings helps to build an approach for interactive, efficient, rich and innovative ODL experiences through HCED in the framework universal access principles.
Citation
EBY, G. & Altinpulluk, H. (2016). Designing Universal Access for Open and Distance Learning through Human Centered Ecological Design (HCED). In Proceedings of EdMedia 2016--World Conference on Educational Media and Technology (pp. 388-394). Vancouver, BC, Canada: Association for the Advancement of Computing in Education (AACE). Retrieved November 22, 2019 from https://www.learntechlib.org/primary/p/172978/.
References
View References & Citations Map
Anastas, P.T. & Zimmerman, J.B. (2006). The twelve principles of green engineering as a foundation for sustainability", In M.A. Abraham (Ed.), Sustainability Science and Engineering: Defining Principles (pp. 11-32).
Block, N. (2007). Consciousness, accessibility, and the mesh between psychology and neuroscience. Behavioral and Brain Sciences, 30, 481–548.
Bruner, J. (1990). Acts of meaning. Cambridge, MA: Harvard University.
Cazden, C. (1986). Classroom discourse. In M.C. Wittrock (Ed.), Handbook of research on teaching (pp.432-463).
Davis, B.H & Brewer, J.P. (1997). Electronic discourse: Linguistic individuals in virtual space. NY: SUNY.
Davis, N. (2005). Secure software development life cycle processes: a technology scouting report. Software Engineering Process Management Technical Note CMU/SEI-2005-TN-024. Pittsburgh, PA: Carnegie Mellon University Engineering Institute. Http://www.sei.cmu.edu/reports/05tn024.pdf (October 08, 2012)
Eby, G. (2013). Designing Distance Education (DE) milieus: The software engineering life cycle approach. Ankara: Kültür.
Folcher, V, & Lompre, N. (2012). Accessibility for use and accessibility in use. Travail Humain, 75(1), 89-120.
Friederike, K. (2013). Web accessibility. Informatik-Spektrum, 36(5), 455-460.
Gall, M.D., Borg, W.D., and Gall, J.P. (1996). Educational research an introduction. UK: Longman.
Guetl, C. & Chang, V. (2008). Ecosystem-based theoretical models for learning in environments of the 21st century", Interactive Computer aided Learning (ICL) International Conference , Villach, Austria.
Gumperz, J. (1982). Discourse Strategies. Cambridge, MA: Cambridge University
Hernández Sheets, R. (2005). Diversity pedagogy: examining the role of culture in the teaching learning process. New York, NY: Pearson Education.
Herring, S. (1996). Posting in a different voice. In C. Ess (Ed.), Philosophical perspectives on computer-mediated communication (pp. 115-145). NY:SUNY.
Herring, S., Johnson, D., & DiBenedetto, T. (1992). Participation in electronic discourse in a "feminist" field. In M. Bucholtz, K. Hall, and B. Moonwomon (Eds.), Locating power: Proceedings of the second Berkeley women and language conference (pp.250-62). Berkeley, CA: Berkeley Women and Language Group.
Hine, C. (2003). Virtual ethnography. Thousand Oaks, CA: Sage.
Hsu, C., and Sandford, B.A. (2007). The Delphi technique: making sense of consensus. Practical Assessment, Research Evaluation, 12(10), 1-8.
Kelly, B., Phipps, L., & Howell, C. (2005). Implementing a holistic approach to e-learning accessibility [Electronic version]. In J. Cook & D. Whitelock (Eds.), Exploring the fron-tiers of e-teaming: Borders, outposts and migration (ALT-C 2005 12th International Conference Research Proceedings). Retrieved March 08, 2O14, from http://opus.bath.ac.uk/441/ Laporte, C.Y., Alexandre, S., & O'Connor, R.V. (2008). A software engineering lifecycle standard for very small enterprises. Software Process Improvement Communications in Computer and Information Science , 16, 129-141.
Lawford-Smith, H. (2013). Non-ideal accessibility. Ethic Theory Moral Prac., 16, 653–669.
Moore, M., & Kearsley, G. (2005). Distance education a systems view. Canada: Thomson Wadsworth.
Norton, P., & Wiburg, K. (2002). Teaching with technology (2nd ed.). Wadsworth, Belmont.
Patton, M.Q. (2002). Qualitative research & Evaluation methods. Thousand Oak, CA: Sage.
Schiffrin, D. (1995). Approaches to discourse. Cambridge, MA: Blackwell.
Sridharan, B., Deng, H., & Corbitt, B. (2010) Critical success factors in e-learning ecosystems: a qualitative study. Journal of Systems and Information Technology, 12(4), 263 – 288.
Tannen, D. (1994). Talking from 9 to 5. NY: Avon Books Universal design for learning guidelines – version 2.0 (2014). National Center on Universal Design for Learning. Retrieved March 01, 2O14, from http://www.udlcenter.org/aboutudl/udlguidelines/downloads
Wertsch, J. (1990). The voice of rationality in a sociocultural approach to mind. In L.C. Moll (Ed.), Vygotsky and education: Instructional implications and applications of sociohistorical psychology (pp.111-126). Cambridge, MA:
These references have been extracted automatically and may have some errors. Signed in users can suggest corrections to these mistakes.
Suggest Corrections to References