You are here: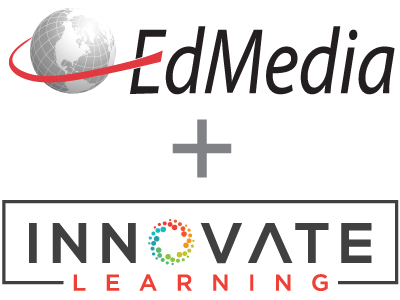 Personal Information Management in Educational Context: the importance of unification to information access
Proceeding
Marco Winckler, Institute of Research in Informatics of Toulouse / Université Paul Sabatier, France ; Thaise Costa, Department of Exact Sciences / Federal University of Paraiba, Brazil ; Liliane Machado, Informatic Center / Federal University of Paraiba, Brazil ; Ana Maria Valença, Department of Clinical and Social Dentistry / Federal University of Paraiba, Brazil ; Ronei Moraes, Department of Statistics / Federal University of Paraiba, Brazil
EdMedia + Innovate Learning, in Vancouver, BC, Canada ISBN 978-1-939797-24-7 Publisher: Association for the Advancement of Computing in Education (AACE), Waynesville, NC
Abstract
This paper is focused on personal information management system (PIMS) that are aimed at helping students to manage all kind of data they might need during their academic life. Whilst the research on PIMS is not specific to a particular domain, we claim that it is necessary to understand users' tasks and which data they manipulate in order to design successful tools. As far students are a concern, few works have investigated the challenges that they face for managing personal data in their academic life. In this paper we describe those challenges and we propose centralized approach for managing students build upon the metaphor of a student's portfolio. The approach relies on standardization of data forms for allowing the communication and data sharing between the portfolio and third-party application. The approach is illustrated by a set of scenarios that demonstrate its feasibility and describe how dedicated PIMS might help students to sort out their duties related to their education.
Citation
Winckler, M., Costa, T., Machado, L., Valença, A.M. & Moraes, R. (2016). Personal Information Management in Educational Context: the importance of unification to information access. In Proceedings of EdMedia 2016--World Conference on Educational Media and Technology (pp. 69-74). Vancouver, BC, Canada: Association for the Advancement of Computing in Education (AACE). Retrieved October 7, 2022 from https://www.learntechlib.org/primary/p/172934/.
References
View References & Citations Map
Brown, M., Dehoney, J. & Millichap, N. (2015). The Next Generation Digital Learning Environment: A Report on Research. ELI Papers and Reports, EDUCAUSE Learning Initiative (ELI).
Catherall, P. (2008). Delivering E-learning for Information Services in Higher Education. Oxford: Chandos Publishing.
Ermalai, I., Dragulescu, B., Ternauciuc, A. & Vasiu, R. (2013). Building a Module for Inserting Microformats into Moodle. In Advances in Electrical and Computer Engineering, vol.13, no.3 (pp.23-26).
Graetz, K.A. (2006). The Psychology of Learning Environments. In: Oblinger, D.G. (Ed.) Learning Spaces. EDUCAUSE. [Online]. Available: www.educause.edu/learningspaces [Accessed 03 December 2015].
Hardré, P. (2001), Designing Effective Learning Environments for Continuing Education. Perf. Improvement Qrtly, 14: 43–74.
Jones, W. (2008). Keeping found things found: The study and practice of personal information management. Burlington, MA: Morgan Kaufmann.
Jones, W., Karger, D., Bergman, O., Franklin, M., Pratt, W., & Bates, M. (2005). Towards a unification & Integration of PIM support. Seattle, WA: National Science Foundation.
Jones, W. & Teevan, J. (2007) Personal Information Management. Seattle: University of Washington Press.
Otopah, F.O. & Dadzie, P. (2013). Personal information management practices of students and its implications for library services. In Aslib Proceedings: New Information Perspectives , vol. 65, no. 2 (pp.143-160).
Prabhakar, E. (2005). [microformats-discuss] Definition of "microformat"? What are microformats? [Online]. Available: http://microformats.org/wiki/what-are-microformats [Accessed 05 December 2015].
Scapin, D.L., Marie-Dessoude, P., Winckler. M.A. & Detraux, C. (2011). Personal Information Systems: User Views and Information Categorization (regular paper). In : International Conference on Advances in Humanoriented and Personalized Mechanisms, Technologies, and Services (CENTRIC 2011), (P. 40-47).
Stewart, K., Basic, J. & Erdelez, S. (2012). ODI and information literacy: Personal information management in a world of information overload. In Association for Information Science and Technology , vol.75(pp. 1-4).
Stolley, K. (2009). Using Microformats: Gateway to the Semantic Web. In Professional Communication, IEEE Transactions on , vol.52, no.3, (pp.291-302).
Tomberg, V. & Laanpere, M. (2009). RDFa versus Microformats: Exploring the Potential for Semantic Interoperability of Mash-up Personal Learning Environments. In Second International Workshop on Mashup Personal Learning Environments (MUPPLE09), Nice, France.
These references have been extracted automatically and may have some errors. Signed in users can suggest corrections to these mistakes.
Suggest Corrections to References