You are here: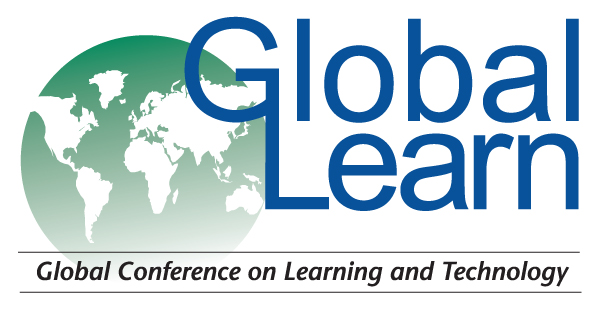 Pre-Service EFL Teachers' Perceptions of Webinars as Presentation Tools for Instructional Purposes
PROCEEDING
Global Learn, in Limerick, Ireland Publisher: Association for the Advancement of Computing in Education (AACE)
Abstract
Abstract: This study investigated the use of webinars as presentation tools for instructional purposes in English language pre-service teacher education. The main purpose of the study was to explore the effectiveness of online presentations via webinars in comparison to in-class presentations. Thirty-eight pre-service language teachers studying at a public university have participated in this study. Two questionnaires (pre and post webinar use) were administered in order to collect mainly quantitative data. The results of the study showed that the participants found presenting via webinars is less stressful and more difficult when compared with in-class presentations. Furthermore, the participants also believed that they were more confident in delivering webinar presentations; however, a few of them stated that they would ask their students to give presentations in webinar when they themselves become EFL teachers.
Citation
Basaran, B.C. & Savas, P. (2016). Pre-Service EFL Teachers' Perceptions of Webinars as Presentation Tools for Instructional Purposes. In Proceedings of Global Learn-Global Conference on Learning and Technology (pp. 430-439). Limerick, Ireland: Association for the Advancement of Computing in Education (AACE). Retrieved November 13, 2019 from https://www.learntechlib.org/primary/p/172753/.
References
View References & Citations Map
Altun, T. (2007). Information and communications technology (ICT) in initial teacher education: what can turkey learn from range of international perspectives? Journal of Turkish Science Education, 4(2), 45-60.
Baron, N.S. (1998). Letters by phone or speech by other means: the linguistics of email. Language& Communication, 18, 133–170. Doi:10.1016/S0271-5309(98)00005-6
Bates, A.W. (2005) (Eds.). Technology e-learning and distance education. New York: Routledge.
Buxton, E.C., Burns, E.C., & De Muth, J.E. (2012). Professional development webinars for pharmacists. American Journal of Pharmaceutical Education, 76(8), 1-7
International Society for Technology Education. (2009). Retrieved May 13, 2011, from the International Society of Technology Education Website: http://www.iste.org/AM/Template.cfm?Section=NETS International Society for Technology in Education. (2007). The national educational technology standards for students. Eugene: International Society for Technology in Education.
Jones, A.Y.M., Dean E., Hui-Chan C. (2010). Comparison of teaching and learning outcomes between videolinked, web-based, and classroom tutorials: An innovative international study of profession education in physical therapy. Computers& Education, Volume 54 (4), 1193-1201. Doi:10.1016/J.compedu.2009.11.005
Joshi, P., Thukral, A., Joshi, M., Deorari, A.K., and Vatsa, M. (2012). Comparing the effectiveness of webinars and participatory learning on essential newborn care (ENBC) in the classroom in terms of acquisition of knowledge and skills of student nurses: a randomized controlled trial. The Indian Journal of Pediatrics.
Kohorst, K., & Cox, J.R. (2007). Virtual office hours using a tablet PC: E-lluminating biochemistry in an online environment. The International Union of Biochemistry and Molecular Biology, 35(3), 193-197.
Mason, R. (1998). Models of online courses. Journal of Asynchronous Learning Networks 2 (2).
Newman, B. (2013). Best practices for training webinars. Westchester County Business Journal, 49(31), 8.
Ng, K.C. (2007). Replacing face-to-face tutorials by synchronous online technologies: Challenges and pedagogical implications. International Review of Research in Open and Distance Learning, 8(1), 1-15.
Stobaugh, R., & Tassell, J. (2011). Analyzing the degree of technology use occurring in pre-service teacher education. Educational Assessment, Evaluation and Accountability, 23(2), 143–157.
Valant, S. (2013). Infographic. Retrieved from http://blog.hostgator.com/2013/05/02/ A-day-in-the-life-of-theinternet/
Verma, A., & Singh, A. (2010). Webinar– Education through Digital Collaboration. Journal of Emerging Technologies In Web Intelligence, 2(2), 131 136.
Warschauer, M., & Healey, D. (1998). Computers and language learning: An overview. Language Teaching, 31, 5771.
White, C. (2003). Language learning in distance education. Cambridge: Cambridge University Press.
Woodring, D. (2012). Education Law. Florida Bar Journal, 86(6), 52.
These references have been extracted automatically and may have some errors. Signed in users can suggest corrections to these mistakes.
Suggest Corrections to References