You are here: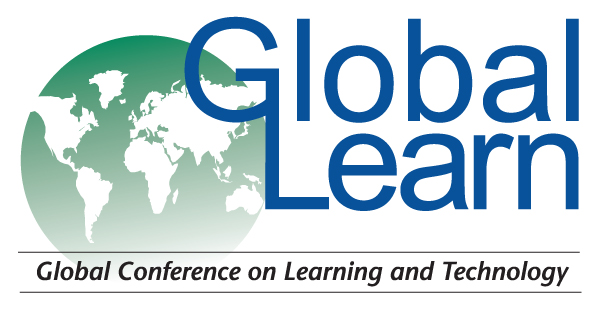 Enhancing Mental Resilience Training in the Canadian Armed Forces: Combining Mobile Learning in Support of Classroom-based Learning
PROCEEDING
Kimberly Guest, Department of National Defence Canada, Canada
Global Learn, in Limerick, Ireland Publisher: Association for the Advancement of Computing in Education (AACE)
Abstract
The Canadian Armed Forces Road to Mental Readiness (R2MR) training and education program was established to increase mental health literacy, overcome barriers to care, and enhance well-being and performance. Program evaluation has suggested that repeated application and practice of the skills improves retention and effectiveness. In an effort to expand and modernize the training, mobile applications have been developed allowing personnel to adapt the instructional content to their particular mission and life situations. Specifically, a mobile app including goal-setting, self-talk, imagery, tactical breathing, attention control and self-monitoring allows learners to build scenarios to achieve personal objectives. Integrated into existing mobile technology, learners are able to set reminders for each skill and monitor their progress over time. Validation and evaluation of the mobile apps will provide insight into how mobile technologies can reinforce mental health training.
Citation
Guest, K. (2016). Enhancing Mental Resilience Training in the Canadian Armed Forces: Combining Mobile Learning in Support of Classroom-based Learning. In Proceedings of Global Learn-Global Conference on Learning and Technology (pp. 11-16). Limerick, Ireland: Association for the Advancement of Computing in Education (AACE). Retrieved March 30, 2020 from https://www.learntechlib.org/primary/p/172704/.
References
View References & Citations Map
Adams, J.A. (1987). Historical review and appraisal of research on the learning, retention, and transfer of human motor skills. Psychological Bulletin, 101(1), 41-74.
Alexander, B. (2004). Going nomadic: Mobile learning in higher education. Educause review, 39(5), 29-35.
Bandura, A. (1997). Self-efficacy: The exercise of control. New York: Freeman
Beck, A. (1979). Cognitive therapy of depression. New York: Guilford Press.
Bouchard, S., Bernier, F., Boivin, É., Morin, B., & Robillard, G. (2012). Using biofeedback while immersed in a stressful videogame increases the effectiveness of stress management skills in soldiers. PloS one, 7, e3616.
Driskell, J.E., Copper, C., & Moran, A. (1994). Does mental practice enhance performance? Journal of applied psychology, 79(4), 481-492.
Ericsson, K.A., Krampe, R.T., & Tesch-Römer, C. (1993). The role of deliberate practice in the acquisition of expert performance. Psychological review, 100(3), 363-406.
Gopher, D., Weil, M., & Siegel, D. (1989). Practice under changing priorities: An approach to the training of complex skills. Acta Psychologica, 71(1-3), 147-177.
Gucciardi, D.F., & Hanton, S. (2016). Mental toughness: Critical reflections and future considerations. In Schinke, McGannon & Smith (Eds). The Routledge International Handbook of Sport Psychology. New York, NY: Routledge.
Hardy, J. & Oliver, E.J. (2014). Self-Talk. In Eklund, R.C. & Tenenbaum, G. (Eds.). Encyclopedia of Sport& Exercise Psychology. Thousand Oaks, CA: SAGE Publications.
Harkin, B., Webb, T.L., Chang, B.P.I., Prestwich, A., Conner, M., Kellar, I., Benn, Y., & Sheeran, P. (2015). Does monitoring goal progress promote goal attainment? A meta-analysis of the experimental evidence. Psychological Bulletin, 142, 198-229.
Hoge, C.W., Castro, C.A., Messer, S.C., McGurk, D., Cotting, D.I., & Koffman, R.L. (2004). Combat duty in Iraq and Afghanistan, mental health problems, and barriers to care. New England Journal of Medicine, 351(1), 13-22.
Hovland, C.I. (1940). Experimental studies in rote-learning theory. VI. Comparison of retention following learning to same criterion by massed and distributed practice. Journal of Experimental Psychology, 26(6), 568-587.
Khan, S. (2015). Road to Mental Readiness: Evaluation report. Surgeon General Report. Ottawa: Department of National Defence.
Ley, R. (1999). The modification of breathing behavior. Behavior Modification, 23(3), 441-479.
Locke, E.A., Shaw, K.N., Saari, L.M., & Latham, G.P. (1981). Goal setting and task performance: 1969-1980. Psychological Bulletin, 90(1), 125-152.
Munroe-Chandler, K.J., Hall, C., Fishburne, G., & Strachan, L. (2007). Where, when and why athletes use imagery: An examination of developmental differences. Research Quarterly for Sport and Exercise, 78(2), 103-116.
Nideffer, R.M. (1992). ACT: Attention Control Training in Handbook on Research in Sport Psychology, Singer, R.N., Murphey, M., and Tennant, L.K. (Eds.). New York, NY : Macmillian.
Philippot, P., Chapelle, G., & Blairy, S. (2002). Respiratory feedback in the generation of emotion. PCEM, 16(5), 605-627.
Schuster, S., de Figueiredo, L.F., Schroeter, A., & Kaleta, C. (2011). Combining metabolic pathway analysis with Evolutionary Game Theory: explaining the occurrence of low-yield pathways by an analytic optimization approach. Biosystems, 105(2), 147-53.
Stanton, G., & Ophoff, J. (2013). Towards a method for mobile learning design. In E. Cohen& E. Boyd (Eds.), Proceedings of the Informing Science and Information Technology Education Conference 2013, Informing Science Institute, 501-523.
Zichermann, G., & Cunningham, C. (2011). Gamification by design: Implementing game mechanics in web and mobile apps. Sebastopol, CA: O'Reilly Media, Inc.
These references have been extracted automatically and may have some errors. Signed in users can suggest corrections to these mistakes.
Suggest Corrections to References