You are here:
i-SERF: An Integrated Self-Evaluated and Regulated Framework for Deploying Web 2.0 Technologies in the Educational Process
ARTICLE
Electronic Journal of e-Learning Volume 13, Number 5 ISSN 1479-4403
Abstract
In this paper we propose i-SERF (integrated-Self Evaluated and Regulated Framework) an integrated self-evaluated and regulated framework, which facilitates synchronous and asynchronous education, focusing on teaching and learning in higher education. The i-SERF framework is a two-layered framework that takes into account various elements of existing frameworks, introducing though as a new element the means of a self-evaluation, self-feeding and regulation mechanism. This mechanism is based on the performance of students, on the students' answers to appropriately structured questionnaires and on the online monitoring of the supporting platform's parameters. The outcome derived from a "self-evaluation" process is then feeding i-SERF in order to obtain self-regulation, for the next deployment. In this way, i-SERF remains alive and progressing. The proposed framework aims to offer the needed background for designing Web 2.0 educational platforms that may exhibit continuous improvement functions, providing in that way considerable benefits to both students and tutors in various fields. A pilot implementation, using an education-oriented suite with enriched interactive elements supporting a variety of terminal devices, combined with a thorough assessment that utilizes advanced statistical tools has revealed the potentials of the platform to successfully deploy the principles of the i-SERF framework to yield powerful learning experiences and high quality interactions between students and teachers.
Citation
Karvounidis, T., Himos, K., Bersimis, S. & Douligeris, C. i-SERF: An Integrated Self-Evaluated and Regulated Framework for Deploying Web 2.0 Technologies in the Educational Process. Electronic Journal of e-Learning, 13(5),. Retrieved January 24, 2020 from https://www.learntechlib.org/p/172483/.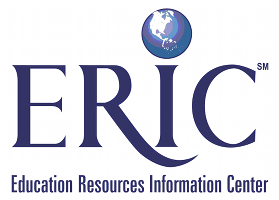 This record was imported from
ERIC
on April 18, 2016. [
Original Record
]
ERIC is sponsored by the Institute of Education Sciences (IES) of the U.S. Department of Education.
Copyright for this record is held by the content creator. For more details see ERIC's copyright policy.
Keywords
References
View References & Citations Map
Ajjan, H., & Hartshorne, R. (2008). Investigating faculty decisions to adopt Web 2.0 technologies: Theory and empirical tests. Internet and Higher Education, 11(2), pp. 71−80.

Anderson, L. & Krathwohl, D. (2001). A taxonomy for learning, teaching and assessing: A revision of Bloom's taxonomy of educational objectives. New York: Longman. 2001.

Angelo, T.A. (1993). A teacher's dozen: Fourteen general, research‐based principles for improving higher learning in our classrooms. AAHE Bulletin, 45, pp. 3–13.

Andreatos, A. (2007). Virtual communities and their importance for informal learning, IJCCC, 2(1), pp. 39‐47.

Andreatos, A. (2008). Use of wikis for the support of Project Base Laearning, 4th Conference in Teaching IT, Patras‐GR, pp.541‐546.

Augar, N., Raitman, R. & Zhou, W. (2004). Teaching and learning online with wikis. Proceedings of the 21st Australasian Society for Computers in Learning in Tertiary Education (ASCILITE) Conference, Perth: December 5‐8, pp. 95‐104.

Balakirjshnan, N., Bersimis, S. & Koutras, M.V. (2009). "Run and Frequency Quota Rules in Process Monitoring and Acceptance Sampling. Journal of Quality Technology, 41(1), pp. 66‐70.

Bartholomew D.J., Steele, F., Moustaki, I. And Galbraith, J.A. (2008). Analysis of Multivariate Social Science Data (2nd ed.). Chapman and Hall/CRC Statistics in the Social and Behavioral Sciences.

Bates, A.W. (2005) Technology, e‐learning and distance education, 2nd edition, Routledge, New York. Www.ejel.org Electronic Journal of e‐Learning Volume 13 Issue 5 2015

Bersimis, S., Psarakis S. & Panaretos, J. (2007). Multivariate Statistical Process Control Charts: An Overview. Quality and Reliability Engineering International, 23 (5), pp. 517‐543.

Boulos, M.N.K., Maramba, I., & Wheeler, S. (2006). Wikis, blogs and podcasts: a new generation of Web‐based tools for virtual collaborative clinical practice and education. BMC Medical Education 2006, 6(41).

Bower M., Hedberg, J & Kuswara, A. (2009). Conceptualising Web 2.0 enabled learning designs. In Proceedings of ACSLITE 2009 Conference, pp. 1153‐1162.

Breen, R., Lindsay, R., Jenkins, A. And Smith, P. (2001). The role of information and communication technologies in a university learning environment. Studies in Higher Education, Vol. 26 No. 1, pp.95–114.
Cole M. (2009), Using Wiki technology to support student engagement: Lessons from the trenches. Computers& Education, 52(1), pp. 141‐146.

De Pedro, X., Rieradevall, M., López, P., Sant, D., Piñol, J., Núñez, L. & Llobera, M. (2006). Writing documents collaboratively in Higher education (I): Qualitative results from a 2‐year project study, available at: http://ub.academia.edu/Xavi/Papers/577598/Writing_documents_collaboratively_in_Higher_education_using_Traditi Onal_vs._Wiki_methodology_I_Qualitative_results_from_a_2‐year_project_study (accessed23 July 2013).

Divitini, M., Haugalokken, O., & Morken, E.M. (2005). Blog to support learning in the field: Lessons learned from a fiasco. In Proceedings of the Fifth IEEE International Conference on Advanced Learning Technologies (ICALT'05), 5‐8 July 2005, pp. 219‐221.

Dron, J. (2006). 'Social software and the emergence of control'. In Proceedings Sixth IEEE International Conference on Advanced Learning Technologies (ICALT'06), Kerkrade, The Netherlands, July 5‐7 2006, pp. 904‐908.

Duffy, T. & Burns, A. (2006). The use of Blogs, Wikis and RSS in education: A conversation of possibilities. Proceedings of the Online Learning and Teaching Conference 2006, Brisbane: September 26, available at: http://eprints.qut.edu.au/5398/, (accessed 29 September 2012).

Ebner, M., Lienhardt, C., Rohs, M. & Meyer, I. (2010). "Microblogs in Higher Education– A chance to facilitate informal and process‐oriented learning?". Computers& Education, 55 (1), pp.92–100.

Eurore's Information Society. (2009). Safer Social Networking Principles for the EU, EU, available at: https://ec.europa.eu/digital‐agenda/sites/digital‐agenda/files/sn_principles.pdf, (accessed 29 November 2012).

Feldstein, M. & Masson, P. (2006). Unbolting the chairs: Making learning management systems more flexible. ELearn Magazine: Education and Technology in Perspective, 1, 2, available at: http://www.elearnmag.org/index.cfm, (accessed 29 September 2012).

Fountain, R.(2005). Wiki pedagogy. Dossiers technopédagogiques. [Online], available at: http://profetic.org/dossiers/article.php3?id_article=969, (accessed29 September 2012).

Franklin, T. & Van Harmelen, M. (2007). Web 2.0 for Content for Learning and Teaching in Higher Education, available at: http://staff.blog.ui.ac.id/harrybs/files/2008/10/web‐2‐for‐content‐for‐learning‐and‐teaching‐in‐higher‐education.pdf (accessed 23 July 2013).

Glud, L.N., Buus, L., Ryberg, T., Georgsen, M. & Davidsen, J. (2010). Contributing to a Learning Methodology for Web 2.0 Learning– Identifying Central Tensions in Educationa Use of web 2.0 technologies, Proceedings of the 7th International Conference on Networked Learning 2010, 3‐4 May 2010, Aalborg, Denmark, pp. 934‐942.

Harris, A.L., Rea, A. (2009). Web 2.0 and Virtual Worled Technologies: A Growing Impact on IS Education. Journal of Information Systems Education, 20(2), pp. 137‐143.
Karvounidis T., Chimos Κ., Bersimis S. & Douligeris C. (2014). "Evaluating of the Use of Social Networking Technologies in Higher Education Using Students' Perceptions and Performance". Journal of Computer Assisted Learning, 30, pp. 577–
596.Karvounidis T., Chimos Κ., Bersimis S. & Douligeris C. (2015). "Factors, Issues and Interdependencies in the Incorporation of a Web 2.0 Based Learning Environment in Higher Education", to be submitted.

Koutras, M.V., Bersimis, S. & Antzoulakos, D.L. (2006). Improving the Performance of the Chi‐Square Control Chart via Runs Rules, Methodology and Computing in Applied Probability, 8 (3), pp. 409–426.

Lipponen, L. (2002). Exploring foundations for computer‐supported collaborative learning. Proceedings of the Computer‐ supported Collaborative Learning Conference 2002, Boulder, CO: Jan 7‐11, 72‐81, 29 September 2012, available at: http://www.helsinki.fi/science/networkedlearning/texts/lipponen2002.pdf, (accessed 30 September 2012).

Siemens, G. (2005). Connectivism: A Learning Theory for the Digital Age. International Journal of Instructional Technology and Distance Learning. 2(1), available at: http://www.itdl.org/Journal/Jan_05/article01.htm , (accessed 23 July 2013).

Ullrich, C., Shen, R. & Gillet, D. (2010). "Not Yet Ready for Everyone: An Experience Report about a Personal Learning Environment for Language Learning", In Advances in Web‐Based Learning ICWL 2010. Berlin, Heidelberg. 6483, pp. 269‐

Wenger, E. & Snyder, W. (2000). Communities of practice: The organizational frontier. Harvard Business Review, 78, pp. 139‐145.
These references have been extracted automatically and may have some errors. Signed in users can suggest corrections to these mistakes.
Suggest Corrections to References