You are here: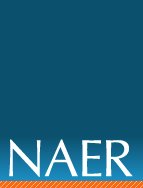 Governance in educational institutions in Portugal
ARTICLE
NAERJ Volume 5, Number 1, ISSN 2254-7339 Publisher: University of Alicante
Abstract
The present study addresses the governance processes governing the organization and management of educational institutions in Portugal, in a context of analysis in which the educational reforms carried out in this country, from the early nineteenth century (when school responsibility is assumed exclusively by the State) to the present, play what we estimate a central role. It is in response to this reality, on the basis of which we study their meaning and state. Evaluation, privatization and autonomy are the vectors which, we believe, provide the frame for a market speech in which we intend to emphasize, considering, on the one hand, that the management of education is conditioned by political developments and interests, of one kind or another, and, on the other hand, that the evolution of governance in its various institutions, although in progress, is gradually adapting to the standards set down at European level in varying degrees of intensity.
Citation
Garca Redondo, E. (2016). Governance in educational institutions in Portugal. Journal of New Approaches in Educational Research (NAER Journal), 5(1), 17-22. University of Alicante. Retrieved December 9, 2023 from https://www.learntechlib.org/p/171379/.
Keywords
References
View References & Citations Map
Amaral, A., Tavares, O., & Santos, C. (2013). Higher Education reform in Portugal: a historical and comparative perspective of the New Legal framework for Public Universities. Higher Education Policy, 26, 5-24.
Azevedo, J. (2004). Reforma educativa y gobernabilidad de la educación. En E. Tenti (Ed.), Gobernabilidad de los sistemas educativos en América Latina (pp. 275-300). Buenos Aires: IIPE–UNESCO.
Ball, S.J. (2008). New Philantropy, new networks and new governance in education. Political Studies, 56, 747-765.
Barroso, J. (2004). La autonomía de las escuelas en el contexto de cambio de los modos de regulación de las políticas y de la acción educativa: el caso portugués. Revista de Educación, 333, 117-140.
Barroso, J. (2009). A utilização do conhecimento em política: O caso da Gestão escolar em Portugal. Revista Educação Social, Campinas, 30, 987–1007.
Díaz Gibson, J., Cívis Zaragoza, M., Cortada Pujol, M., & Carrillo Álvarez, E. (2015). El liderazgo y la gobernanza colaborativa en proyectos educativos comunitarios. Pedagogía Social. Revista Interuniversitaria, 26, 59-83.
Forum Português de Administração Educacional (2006). Retrieved from: http://www2.fpce.ul.pt/org/fpae//coloquioautarquiaseducacao.htm
Formosinho, J., & Machado, J. (2000). A administração das escolas no Portugal democrático. In J. Formosinho et al. (Eds.), Políticas educativas e autonomia das escolas (pp. 31-64). Oporto: Asa.
García, E., & Martín, S. (2014). Governance and Governability Processes in Higher Education Teacher Training Institutes in Portugal. In R. Verdugo (Ed.), Educational reform in Europe. History, Culture and Ideology (pp. 119-152).
Magalhães, A., & Santiago, R. (2012). Governance, public management and Administration of Higher Education in Portugal. In G. Neave & A. Amaral 21 (Eds.), Higher education in Portugal (1974-2009). A nation, a generation (pp. 227-247). Dodrecht: Springer.
Magalhães, A., Veiga, A., Amaral, A., Sousa, S., & Ribeiro, F. (2013). Governance of governance in higher education: practices and lesson drawn from the portuguese case. Higher Education Quarterly, 67, 295-311.
Magalhães, A., Veiga, A., Ribeiro, F., & Amaral, A. (2013). Governance and Institucional Autonomy: governing and governance in Portugues Higher education. Higher Education Quarterly, 26, 241-262.
Maroy, C. (2008). The new regulation forms of educational systems in Europe: Towars a post-bureaucratic regime. In N. Soguel, N. & P. Jaccard (Eds.), Governance and Performance of Education Systems (pp. 13-35). The Netherlands:
Neto-Mendes, A. (2004). Regulação estatal, auto-regulação e regulação pelo mercado: subsídios para o estudo da profissão docente. In J.A. Costa, A. NetoMendes, & A. Ventura (Eds.), Políticas e Gestão Local da Educação (pp. 2333).
OECD (2012). Pisa 2012 results. What students know and can do.
Pedró, F. (1993). Estado y educación en Europa y los Estados Unidos. Revista Iberoamericana de Educación, 1, 1-28.
Pedrosa, J. (2014). Autonomy and Accountability in University Governance. In S. Bergan, E. Egron–Polak, J. Kohler, & Purser, L. (Eds.), Leadership and Governance in Higher Education, Handbook for decisión. Makers and administrators, supplement volumen nº 01. Berlín: Raabe Academic Publishers.
Pedrosa, J., Costa, H., Mano, M., & Gaspar, T. (2014). Governança da Educação Superior-contextos e processos de mudança em Portugal. Revista FORGES, Fórum da Gestão do Ensino Superiornos paises e regioes de língua portuguesa, 1(1), 87-107.
Peña Argibay, J. (2000). De la escuela a la vida activa dentro del seno de la Unión Europea: programas de transición y formación profesional inicial. Santiago de Compostela: Centro Europeo Atlántico.
Popkewitz, TH. S. (2013). Pisa: números, estandarización de la conducta y la alquimia de las materias escolares. Revista de currículum y formación del profesorado, 17(2), 47-64.
Provan, K.G., & Kenis, P. (2007). Models of Network governance: structure, management, and effectiveness. Journal of Public Administration Research and Theory, 18(2), 1-33.
Robertson, L., Mundy, K., Verger A., & Menashy, F. (2012). Public/private partnerships in education. USA: Edward Elgar Publishing.
Rodriguez Martínez, C. (2014). La contra-reforma educative en España: políticas educativas neoliberales y nuevos modelos de gestión. Revista Interuniversiatria de Formación de Profesorado, 81(28.3), 15-29.
Sánchez Ferrer, L. (1996). Las relaciones entre la gobernabilidad democrática y el sistema educativo: un estado de la cuestión. Revista Iberoamericana de Educación, 12, 79-103.
Santiago, P., Tremblay K., Basri, E., & Arnal, E. (2008). Tertiary Education for the Knowlegde Society. OCDE: París.
Sorensen, E., & Torfing, J. (2009). Making governance networks effective and democratic through metagovernance. Public Administration, 87(2), 234-258.
These references have been extracted automatically and may have some errors. Signed in users can suggest corrections to these mistakes.
Suggest Corrections to References