You are here:
Blended Learning at the Boundary: Designing a New Internship
ARTICLE
Journal of Asynchronous Learning Networks Volume 19, Number 3, ISSN 1939-5256
Abstract
This paper explores how blended learning can enhance learning at the boundary between academia and industry, and make possible the design of a new kind of internship. Boundary theory proposes that socio-cultural discontinuities between different environments create opportunities for learning. Blended learning pedagogy makes it possible to make the boundary between the classroom and the work place more salient and continuous. We present principles for designing internships that leverage blended learning to exploit boundaries, and describe an internship program based on these principles. Finally, we reflect on what we have learned through two years experience offering the program to students and employers.
Citation
Heckman, R., Østerlund, C.S. & Saltz, J. (2015). Blended Learning at the Boundary: Designing a New Internship. Journal of Asynchronous Learning Networks, 19(3), 111-127. Retrieved August 26, 2019 from https://www.learntechlib.org/p/161431/.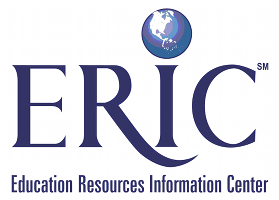 This record was imported from
ERIC
on November 3, 2015. [
Original Record
]
ERIC is sponsored by the Institute of Education Sciences (IES) of the U.S. Department of Education.
Copyright for this record is held by the content creator. For more details see ERIC's copyright policy.
Keywords
References
View References & Citations Map
Akkerman, Sanne F., & Bakker, Arthur. (2011). Boundary Crossing and Boundary Objects. Review of Educational Research, 81(2), 132-169.

Bersin, Josh. (2004). The Blended Learning Book: Best Practices, Proven Methodologies, and Lessons Learned: John Wiley& Sons.

Callanan, Gerard, & Benzing, Cynthia. (2004). Assessing the role of internships in the career-oriented employment of graduating college students. Education+ Training, 46(2), 82-89.

Carlile, Paul R. (2002). A Pragmatic View of Knowledge and Boundaries: Boundary Objects in New Product Development. Organization Science, 13(4), 442-455.

D'Abate, Caroline. (2010). Developmental Interactions for Business Students: Do They Make a Difference? Journal of Leadership& Organizational Studies, 17(2), 143-155.

Dewey, John. (1986). Experience and Education. The Educational Forum, 50(3), 241-252.
Drysdale, J.S., Graham, C.R., Spring, K.A., & Halverson, L. (2013). An analysis of research trends in dissertations and theses studying blended learning. The Internet and Higher Education, 17, 90100. Doi:10.1016/J.iheduc.2012.11.003

Eraut, Michael. (2004). Transfer of knowledge between education and workplace settings. In H. Rainbird, A. Fuller& A. Munro (Eds.), Workplace Learning in Context (pp. 53-73): Psychology Press.

Falconer, S, & Pettigrew, M. (2002). Developing Added Value Skills Within an Academic Program Through Work Based Learning. Educational Innovation in Economics and Business V, 3-15.

Garrison, D.R. (1992). Critical Thinking and Self-Directed Learning in Adult Education: An Analysis of Responsibility and Control Issues. Adult Education Quarterly, 42(3), 136-148.

Gault, Jack, Leach, Evan, & Duey, Marc. (2010). Effects of business internships on job marketability: the employers' perspective. Education+ Training, 52(1), 76-88.

Gault, Jack, Redington, John, & Schlager, Tammy. (2000). Undergraduate business internships and career success: Are they related? Journal of Marketing Education, 22(1), 45-53.

Gibbons, A.S., & Rogers, P.C. (2009). The architecture of instructional theory. In C.M. Reigeluth& A. Carr-Chellman (Eds.), Instructional-Design Theories and Models, (Vol. III, P. 305-326).

Graham, C.R., Henrie, C.R., & Gibbons, A.S. (2014). Developing models and theory for blended learning research. In A.G. Picciano, C.D. Dziuban, & C.R. Graham (Eds.), Blended learning: Research perspectives, volume 2 (pp. 13-33). New York, NY: Routledge.

Graham, C.R. (2013). Emerging practice and research in blended learning. In M.G. Moore (Ed.), Handbook of Distance Education (3rd ed. Pp. 333-350). New York, NY: Routledge.

Grow, Gerald O. (1991). Teaching Learners to Be Self-Directed. Adult Education Quarterly, 41(3), 125149.

Halverson, L.R., Graham, C.R., Spring, K.J., & Drysdale, J.S. (2012). An analysis of high impact scholarship and publication trends in blended learning. Distance Education, 33(3), 381-413.

Kamenetz, Anya. (2010). DIY U : edupunks, edupreneurs, and the coming transformation of higher education. White River Junction, Vt.: Chelsea Green Pub.

Keengwe, Jared, & Kang, Jung-Jin. (2011). A review of empirical research on blended learning in teacher education programs. Education and Information Technologies, 1-15.

Knowles, Malcolm S. (1975). Self-Directed Learning. Chicago: Association Press Follett Publishing Company.

Kolb, Alice Y., & Kolb, D.A. (2005). Learning Styles and Learning Spaces: Enhancing Experiential Learning in Higher Education. Academy of Management Learning& Education, 4(2), 193-121.

Levina, Natalia, & Vaast, Emmanuelle. (2005). The Emergence of Boundary Spanning Competence in Practice: Implications for Implementation and Use of Information Systems. MIS Quarterly, 29(2), 335-363.

Mayer, Richard E., & Moreno, Roxana. (2003). Nine Ways to Reduce Cognitive Load in Multimedia Learning. Educational Psychologist, 38(1), 43-52.

Moser, Steve, & Elbert, Dennis. (2007). Expanding Field Experience and Internship Partnerships: Foundations, City Government, and Corporate Options. Journal of Business and Training Education, 16, 55-60.

Oliver, Martin, & Trigwell, Keith. (2005). Can "Blended Learning" Be Redeemed? E-Learning, 2(1), 1726.

Orlikowski, Wanda J. (2002). Knowing in Practice: Enacting a Collective Capability in Distributed Organizing. Organization Science, 13Knowledge, Knowing, and Organizations (May-Jun., 2002)(3), pp. 249-273.

Østerlund, Carsten. (1997). Sales Apprentices on the Move: A multi-contextual perspective on Situated Learning. Journal of Nordic Educational Research, 17(3), 169-178.

Østerlund, Carsten, & Carlile, Paul. (2005). Relations in Practice: Sorting Through Practice Theories on Knowledge Sharing in Complex Organizations. The Information Society, 21(2), 91-107.

Pedro, Joan Daniels. (1984). Induction into the workplace: The impact of internships. Journal of Vocational Behavior, 25(1), 80-95.

Picciano, A.G. (2009). Blending with purpose: The mutimodal model. Journal of Asynchronous Learning Networks, 13(1), 7-18.

Power, Michael. (2008). The emergence of a blended online learning environment. MERLOT Journal of Online Learning and Teaching, 4(4), 503-514.

Rossett, Allison, & Frazee, Rebecca Vaughan. (2006). Blended Learning Opportunities. AMA Special Report. Www.amanet.org

Säljö, Roger. (2003). Epilogue: From transfer to boundary-crossing. In T. Tuomi-Gröhn (Ed.), Between school and work: new perspectives on transfer and boundary-crossing. Oxford: Emerald Group Publishing.

Schön, Donald A. (1983). The reflective practitioner: how professionals think in action. New York: Basic Books.

Smeby, Jens-Christian, & Vågan, André. (2008). Recontextualising professional knowledge—newly qualified nurses and physicians 1. Journal of Education and work, 21(2), 159-173.

Stacey, Elizabeth, & Gerbic, Philippa. (2009). Effective Blended Learning Practices: Evidence-Based Perspectives in ICT. Hershey, PA: IGI Global.

Staker, H., & Horn, M.B. (2012). Classifying K-12 blended learning. Innosight Institute, Inc. Retrieved from http://www.innosightinstitute.org/innosight/wpcontent/Uploads/2012/05/Classifying-K-12blended-learning2.pdf

Star, Susan Leigh, & Griesemer, James R. (1989). Institutional Ecology, 'Translations' and Boundary Objects: Amateurs and Professionals in Berkeley's Museum of Vertebrate Zoology, 1907-39.

Tamim, Rana M., Bernard, Robert M., Borokhovski, Eugene, Abrami, Philip C., & Schmid, Richard F. (2011). What Forty Years of Research Says About the Impact of Technology on Learning. Review of Educational Research, 81(1), 4-28. Doi:10.3102/0034654310393361
Tsai, Chia-Wen, Shen, Pei-Di, & Tsai, Meng-Chuan. (2011). Developing an appropriate design of blended learning with web-enabled self-regulated learning to enhance students' learning and thoughts regarding online learning. Behaviour& Information Technology, 30(2), 261-271. Doi:10.1080/0144929x.2010.514359

Wenger, Etienne. (1998). Communities of practice: learning, meaning, and identity. Cambridge, U.K. ; New York, N.Y.: Cambridge University Press.

Yin, R.K. (2002). Case study research: Design and methods (3rd ed. Vol. 5). Thousand Oaks, CA: Sage Publications.

Zucchermaglio, Cristina, & Alby, Francesca. (2009). Learning to Work or Working to Learn? A university-work transition case study. Learning Inquiry, 3, 79-95.
These references have been extracted automatically and may have some errors. Signed in users can suggest corrections to these mistakes.
Suggest Corrections to References