You are here:
Identifying Training Needs of Novice Online English Language Tutors
ARTICLE
GIST Education and Learning Research Journal Volume 7, ISSN 1692-5777
Abstract
Online and blended learning are of growing interest in the English language learning community. In Colombia, national initiatives and policies promote online educational programs and online English courses specifically. As a result, new online tutors are constantly needed for new programs and courses offered by institutions as well as by private companies and public agencies. This article focuses on training as a way to prepare teachers to become online tutors who can support online and blended language learning processes. The study presents a needs analysis strategy, using a questionnaire to collect data on teachers' perceived needs regarding training to become online English tutors. The results of the study suggest that novice e-tutor trainees need to become familiar with the specifics of online language learning platforms, and also require training on the necessary tutor competencies and skills. The findings argue for continued training on e-moderating.
Citation
Rodriguez Buitrago, C. (2013). Identifying Training Needs of Novice Online English Language Tutors. GIST Education and Learning Research Journal, 7, 134-153. Retrieved August 3, 2021 from https://www.learntechlib.org/p/160389/.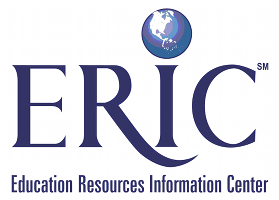 This record was imported from
ERIC
on November 3, 2015. [
Original Record
]
ERIC is sponsored by the Institute of Education Sciences (IES) of the U.S. Department of Education.
Copyright for this record is held by the content creator. For more details see ERIC's copyright policy.
Keywords
References
View References & Citations Map
Bangert, A.W. (2004). The seven principles of good practice: A framework for evaluating online teaching. Internet and Higher Education, 7(3), 217-232.

RodríguezBeffa-Negrini, P.A., Cohen, N.L., & Miller, B. (2002) Strategies to motivate students in online learning environments. Journal of Nutrition Education and Behavior. 34(6), 334-340.

Berge, Z.L. (1992). The role of the moderator in a scholarly discussion group (SDG), Retrieved from: http://emoderators.com/wp-content/uploads/zlbmod.html

Berge, Z.L. (1995). Facilitating computer conferencing: Recommendations from the field. Educational Technology, 35(1), 22-30.

Bonk, C.J., & Cummings, J.A. (1998). A dozen recommendations for placing the student at the center of web-based learning. Educational Media International, 35 (2), 82-89.

Brindley, G.P. (1984). Needs analysis and objective setting in the adult migrant education program. Sydney: Adult Migrant Education Service.

Brown, J. (2002). Training needs assessment: A must for developing an effective training program. Public Personnel Management, 31(4), 569-578.

Departamento Nacional de Planeación. (2011). Plan Nacional de Desarrollo 2010-2014. Retrieved from: https://www.dnp.gov.co/ PND/PND20102014.aspx

Fay, R. (2006). Focus on needs Analysis: Unit 8 of the distance learning materials for MD708 Course Design for Language Teachers (CDLT). Manchester: The University of Manchester.

Fidishun, D. (2000, April). Andragogy and technology: Integrating adult learning theory as we teach with technology. In Proceedings of the 2000 Mid-South Instructinoal Technology Conference, Murfreesboro, TN. Retrieved from: http://www.mtsu.edu/~itconf/proceed00/fidishun.htm

Garrison, D.R., Anderson, T., & Archer, W. (1999) Critical inquiry in a text-based environment: Computer conferencing in higher education. The Internet and Higher Education, 2(2), 87-105.
Ge, X., & Land, S.M. (2003) Scaffolding students' problem-solving processes in an ill-structured task using question prompts and peer interactions. Educational Technology Research and Development, 51(1), 21-38.
Goodyear, P., Salmon, G., Spector, J.M., Steeples, C., & Tickner, S. (2001). Competencies for online teaching: A special report. No. 7 (Nov. 2013) Identifying Training Needs of Online Tutors
Guichon, N. (2009). Training future language teachers to develop online tutors' competence through reflective analysis. ReCALL, 21(2), 166185. Doi: http://dx.doi.org/10.1017/S0958344009000214

Hubbard, A. (1998). What it means to teach online. Computers and Geosciences, 24(7), 713-717.

Jordan, R.R. (1997). English for academic purposes: A guide and resource book for teachers. Cambridge: Cambridge University Press.

Klimova, B.F., & Poulova, P. (2011). Tutor as an important e-learning support. Procedia Computer Science, 3(2011), 1485-1489.

Ke, F. (2010). Examining online teaching, cognitive, and social presence for adult students. Computers and Education, 55(2), 808-820.
Li, L. & Pitts, J.P. (2009) Does it really matter? Using virtual office hours to enhance student-faculty interaction. Journal of Information Systems Education, 20(2), 175-185.

Matteucci, M.C., Tomasetto, E., Mazzoni, P., Gaffuri, P., Selleri, P., & Carugati, F. (2010). Supporting online collaboration: Drawing guidelines from an empirical study on e-tutors. Procedia-Social and Behavioral Sciences, 2(2), 3270-3273.

Mullen, G.E., & Tallent-Runnels, M.K. (2006). Student outcomes and perceptions of instructors' demands and support in online and traditional classrooms. The Internet and Higher Education, 9(4), 257-266.

Paulsen, M.F. (1995). Moderating educational computer conferences. In Z.L. Berge& M.P. Collins (Eds.), Computer mediated communication and the on-line classroom in distance education (pp.81-90). Cresskill, NJ: Hampton Press.

Presidencia de la Republica. (2013). Ley 1651, Ley de Bilingüísmo. Retrieved from: http://wsp.presidencia.gov.co/Normativa/Leyes/Documents/2013/LEY%201651%20DEL%2012%20DE%20JULIO%20DE%202013.pdf

Sulcic, V., & Sulcic, A. (2007). Can online tutors improve the quality of e-learning? Information and Beyond: Issues in Informing Science and Information Technology, 4(2007), 201-210.

Uça-Günes, E.P., & Gümüs, S. (2010). Instructors' transformation during early online teaching experiences. Procedia-Social and Behavioral Sciences, 9(2010), 839-844.

West, R. (2001). Needs-based Approaches in ESP. Unit 2 of the distance learning materials for MD350 Teaching English for Specific Purposes. Manchester: The University of Manchester. Author
These references have been extracted automatically and may have some errors. Signed in users can suggest corrections to these mistakes.
Suggest Corrections to References