You are here:
The Use of Yammer in Higher Education: An Exploratory Study
ARTICLE
Journal of Educators Online Volume 11, Number 1, ISSN 1547-500X Publisher: Journal of Educators Online
Abstract
Organizations depend more than ever on the ability of their workforce to master the means to most effectively communicate and engage in online collaboration activities. Social media technologies are being called on to help facilitate that process in organizations today. One social media technology that is making inroads into numerous industries, including higher education, is Yammer. This study addresses the use of Yammer in facilitating communication and collaboration among project teams in an upper-level marketing course. The results document the extensive online activity of college students. Respondents from student project teams did not embrace the use of Yammer for communication and online collaboration, however, correlation analysis showed a significant positive relationship between the amount of Yammer usage and communication effectiveness.
Citation
Pinto, M.B. (2014). The Use of Yammer in Higher Education: An Exploratory Study. Journal of Educators Online, 11(1),. Retrieved September 25, 2022 from https://www.learntechlib.org/p/156356/.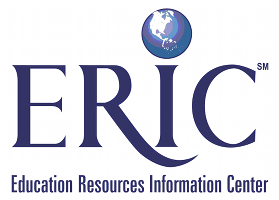 This record was imported from
ERIC
on November 3, 2015. [
Original Record
]
ERIC is sponsored by the Institute of Education Sciences (IES) of the U.S. Department of Education.
Copyright for this record is held by the content creator. For more details see ERIC's copyright policy.
Keywords
References
View References & Citations Map
Alvi, M. (1994). Computer-mediated collaborative learning: An empirical evaluation. MIS Quarterly, 18(2), 159-173.

Amato C.H. & Amato, L.H. (2005). Enhancing student team effectiveness: Application of Myers-Briggs personality assessment in business courses. Journal of Marketing Education, 27(1), 41-51.

Arbaugh, J.B. (2004). Learning to learn online: A study of perceptual changes between multiple online course experiences. Internet and Higher Education, 7(3), 169-182.

Bughin, J. & Chu, M. (2010). The rise of the networked enterprise: Web 2.0 finds its payday. Insights& Publications. McKinsey & Company. Retrieved Jun 12, 2013, from http://www.mckinsey.com/insights/high_tech_telecoms_internet/the_rise_of_the_networ Ked_enterprise_web_20_finds_its_payday.

Bregman, A. & Haythornthwaite, C. (2001). Radicals of presentation in persistent conversation. Proceedings of the 34th Annual Hawaii International Conference on System Sciences. Los Alamitos, CA: IEEE Computer Society Press.

Capdeferro, N. & Romero, M. (2012). Are online learners frustrated with collaborative learning? International Review of Research in Open and Distance Learning, 13(2), 26-44.
Charlton, T., Devlin, M., & Drummond, S. (2009). Using Facebook to improve communication in undergraduate software development teams. Computer Science Education, 19(4), 273292.

Collier, K.G. (1980). Peer-group learning in higher education: The development of higher order skills. Studies in Higher Education, 5(1), 55-62.

Davis, F.D. (1989). Perceived usefulness, perceived ease of use, and user acceptance of information technology. MIS Quarterly, 13(3), 318-340.

Davis, F.D. (1993). User acceptance of information technology: System characteristics, user perceptions, and behavioral impacts. International Journal of Man-Machine Studies, 38(3), 475-487.

Escudeiro, N.F. & Escudeiro, P. (2012). The multinational undergraduate teamwork project: An effective way to improve students' soft skills. Industry and Higher Education, 26(4), 279-290.

Facebook (2013). Retrieved June 10, 2013, from https://newsroom.fb.com/Key-Facts

Forrester, W.R. & Tashchian, A. (2006). Modeling the relationship between cohesion and performance in student work groups. International Journal of Management, 23(3), 458464.

Friedman, L.W. & Friedman, H.H. (2013). Using social media technologies to enhance online learning. Journal of Educators Online, 10(1). 1-21.
Gao, F. (2013). A case study of using a social annotation tool to support collaborative learning. Internet and Higher Education, 17(April), 76-83.

Geissler, G.L., Edison, S.W., and Wayland, J.P. (2012). Improving students' critical thinking, creativity, and communication skills. Journal of Instructional Pedagogies, 8(July), 1-11.

Ghannadian, F.F. (2013). What employers want, what we teach. BizEd,12(2), 40-44.

Gliddon, C.M. & Rosengren, R.J. (2012). A laboratory course for teaching laboratory techniques, experimental design, statistical analysis, and peer review process to undergraduate science students. Biochemistry and Molecular Biology Education, 40(6), 364-371.

Goodman, A.B. (2010, October). Students and faculty uses of social networking to advance learning in a higher education classroom. In J. Sanchez& K. Zhang (Eds.). Proceedings: World Conference on E-Learning inCorporate, Government, Healthcare, and Higher Education, Orlando, FL, USA (19998-1007). Chesapeake, VA: Association for the Advancement of Computing in Education.
Granitz, N. & Koernig, S.K. (2011). Web 2.0 and marketing education: Explanations and experiential applications. Journal of Marketing Education, 33(1), 57-72.
Havard, B., Du, J., & Xu, J. (2008). Online collaboration and communication media. Journal of Interactive Learning Research, 19(1), 37-50.

Hoegl, M. & Gemuenden, H.G. (2001). Teamwork quality and the success of innovative projects: A theoretical concept and empirical evidence. Organization Science, 12(4), 435-449.

Issa, T. (2012). Promoting learning skills through teamwork assessment and self/peer evaluation in higher education. Unpublished paper presented at International Association for Development of the Information Society, Madrid, Spain.

Johnson, D.W. & Johnson, R.T. (1975). Learning Together and Along: Cooperation, Competition, and Individualization, Prentice-Hall, Englewood Cliffs, NJ.

Jones, K.A. & Jones, J.L. (2008). Making cooperative learning work in the college classroom: An application of the 'five pillars' of cooperative learning to postsecondary instruction. The Journal of Effective Teaching, 8(2), 61-76.

Jung, I., Kudo, M., & Choi, S. (2012). Stress in Japanese learners engaged in online collaborative learning in English. British Journal of Educational Technology, 43(6), 1016-1029.

Knupfer, N. & McLellan, H. (1996). Descriptive research methodologies. In D. Jonassen

Lenhart, A., Purcell, D., Smith, A., & Zickuhr, K. (2010). Social media and mobile Internet use among teens and young adults. Millennials: A Portrait of Generation Next: Pew Internet& American Life Project, pp. 1-37. Retrieved June 13, 2013, from

Mangold, W.G. & Smith, K. (2012). Selling to millennials with online reviews. Business Horizons, 55(2), 141-153.

Marketing Profs Research (2010). Social media marketing factbook. Digital Marketing Factbook Series, Spring (Part 5), 1-117.

Marks, M.A., Mathieu, J.E., and Zaccaro, S.J. (2001). A temporally based framework and taxonomy of team processes. Academy of Management Review, 26(3), 356-376.

Markulis, P., Jassawalla, A.R. & Sashittal, H. (2006). The impact of leadership modes on team dynamics and performance in undergraduate management classes. Journal of Education for Business, 81(3), 145-150.

Miller, R.L., Amsel, E., Kowalewski, B.M., Beins, B.C., Keith, K.D., & Peden B.F., Eds. (2011). Promoting Student Engagement. Volume 1: Programs, Techniques, and Opportunities. Society for the Teaching of Psychology.

Munoz, C.L. & Towner, T.L. (2009). Opening Facebook; How to use Facebook in the college classroom. Proceedings of Society for Information Technology and Teacher Education (SITE), Charleston, SC, USA, 2623-2627.

Noone, M. (2011, September 22). The importance of effective communication skills. [Web blog comment] Retrieved June 14, 2013, from: http://michaelnoone.hubpages.com/hub/importanceofcommunicationskills.

Pang, E., Kong, H., Tong, C., & Wong, A. (2011). Key determinants of student satisfaction when undertaking groupwork. American Journal of Business Education, 4(10), 93-104.

Pempek, T.A., Yermolayeva, Y.A., & Calvert, S.L. (2009). College students' social networking experience on Facebook. Journal of Applied Development Psychology, 30(3), 227-238.

Pew Research Center Research Center Research Center (2010). The millennials: Confident. Connected. Open to change.-Pew Research Center. Retrieved June 22, 2013, from: http://PewResearchCenterResearchCenterresearch.org/pubs/1501/millennials-newsurvey-generational-personality-upbeat-open-new-ideas-technology-bound

Pinto, M.B. & Pinto, J.K. (1990). Project team communication and cross-functional cooperation in new program Development. The Journal of Product Innovation Management, 27(3), 200-212.

Sheldon, P. (2008). The relationship between unwillingness-to-communicate and students' Facebook use. Journal of Media Psychology, 20(2), 67-75.

Shuttleworth, S (2013, January 9). I yam what I yam [Web blog comment]. Retrieved June 22, 2013, from: http://blogs.usyd.edu.au/style/2013/01/i_yam_what_i_yam_8.html

Slavin R.E. (1987). Cooperative learning: Student teams (2nd edition). National Educational Association, Washington, D.C.

Smith, K. (2012). Longitudinal study of digital marketing strategies targeting millennials. Journal of Consumer Marketing, 29(2), 86-92.

Soni, P. (2013). Business communication. Retrieved June 2, 2013, from http://www.slideshare.net/Punith7/business-communication-20522107

Treem, J.W. & Leonardi, P.M. (2012). Social media use in organizations: Exploring the affordances of visibility, editability, persistence, and association. Communication Yearbook, 36, 143-149.

Vaughan-Nichols, S.J. (2013). Microsoft's Yammer integrates Klout social networking scores. Retrieved on July 16, 2013, from http://www.zdnet.com/microsofts-yammer-integratesklout-social-networking-scores-7000017494/

Wang, J., Lin, C., Yu, W., & Wu, E. (2013). Meaningful engagement in Facebook learning environments: Merging social and academic lives. Turkish Online Journal of Distance Education, 14(1), 302-322.

Wecker, M. (2011, October 24). Yammer trumps Facebook for some graduate students. Retrieved June 12, 2013, from: http://www.usnews.com/education/best-graduateschools/articles/2011/10/24/yammer-trumps-facebook-for-some-graduate-students.

Why Yammer at Penn State. (2013). Retrieved October 18, 2013, from http://yammer.psu.edu/why_yammer/
These references have been extracted automatically and may have some errors. Signed in users can suggest corrections to these mistakes.
Suggest Corrections to References