You are here: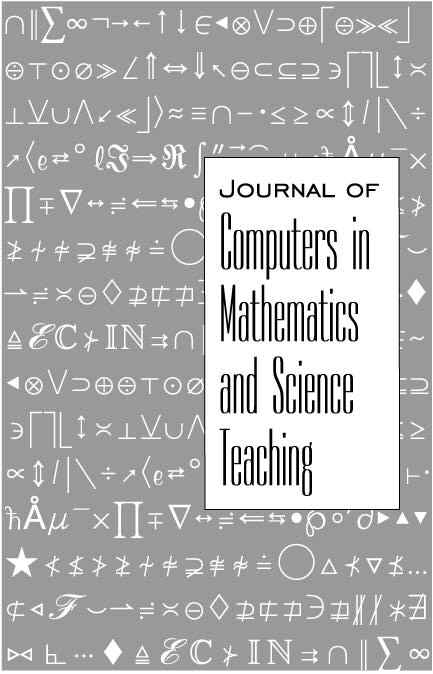 Group Interaction and Student Questioning Patterns in an Instructional Telecommunications Course for Teachers
Article
Michael Waugh, University of Illinois at Urbana-Champaign, United States
JCMST Volume 15, Number 4, ISSN 0731-9258 Publisher: Association for the Advancement of Computing in Education (AACE), Waynesville, NC USA
Abstract
The purpose of this study was to examine group interactions and students' questioning patterns in a university course that was conducted largely through using an electronic network as an instructional medium. Twenty-one students, two instructors, 12 "electronic visitors" and approximately 30 other individuals exchanged electronic communications using the FrEdMail and Internet networks. These communication exchanges occurred during the spring semester of 1993 as part of a university course designed to teach teachers how to use an electronic network as an instructional medium. The "public" electronic communication among these individuals occurred using an electronic mail (email) reflector mechanism. All messages sent to this email reflector and all "private" messages sent by the students, visitors and others to the course instructors, and all messages exchanged between instructors form one of the datasets analyzed. In addition, selected student's logbooks were analyzed to help develop an estimate of the total amount of electronic mail generated between the students and their remote project partners. Further, a sample of seven students were randomly selected and their email communications were analyzed to identify the frequency and type of questions they asked during the course. Based on the messages that students generated to the instructors and class group and evidence provided by student logs, it is estimated that the average student generated between 24 and 36 messages during the semester and some type of question was generated in approximately half of those messages. The course instructors addressed approximately 33% of their messages to individual students while course students and "electronic visitors" together were responsible for 57% of the messages addressed to the whole group. These findings are interpreted as indicating the high levels of interactivity and individualized instruction that are possible through using electronic networks for instruction. In addition, some differences in types of questions generated by students were identified and these are interpreted as being related to the students' level of networking experience. The data collected in the study also revealed that the most common type of question asked by the participants sought information regarding the technical aspects of electronic networking.
Citation
Waugh, M. (1996). Group Interaction and Student Questioning Patterns in an Instructional Telecommunications Course for Teachers. Journal of Computers in Mathematics and Science Teaching, 15(4), 353-382. Charlottesville, VA: Association for the Advancement of Computing in Education (AACE). Retrieved September 23, 2019 from https://www.learntechlib.org/primary/p/15205/.
Keywords
References
View References & Citations Map
Carlsen, W. (1991). Questioning in classrooms: A sociolinguist ic perspec-t ive. Review of Educational Research, 61(2), 157-178. Doenau , S.J. (1987). Soliciting. In M.J. Dunkin (Ed.) , The international encyclopedia of teaching and teacher education, 407-413.
Dunkin, M.J., & Donau, S.J. (1980). A replication study of unique and joint contributions tovar iance in student achievement. Journal of Edu-382 Waugh Evertson , C.M. , Anderson, C.W. , Brophy, & J.E. , (1980). Relationships between classroom behaviors and student outcomes in junior high mathematics and English classes. American Educational Research Journal, 17 , 43-60. Gergen , K.J. (1985). The social constructionist movement in modern psychology. American Psychologist, 40(3) , 266-275. G lasersfe ld , E. Von. (1989). Cognition, construction of knowledge, and teaching. Syn these, 80 , 121-140.
Kuhn, T.S. (1970). The structure of scientific revolutions (2nd rev. Ed.). Chicago: University of Chicago Press. (Original work published 1962).
Levin, J.A., Rogers, A., Waugh, M.L., & Smith, K. (1989, May). Observa-t ions on electronic networks: Appropriate activities for learning. The Computing Teacher, 17-21.
Medley, J. (1978). Research in teacher effectiveness: Where it is and how i t got there. Journal of Classroom Interaction, 13 (2), 16-21.
Redfield, D.L., & Rousseau, E.W. (1981). A meta-analysis of experimental research on teacher questioning behavior. Review of Educational Research, 51, 237-245. Riel , M. (1986). The educational potential of computer networking. Paper presented a t the meeting of the American Educational Research Asso-c ia t ion Annual Meeting, San Francisco.
Waugh, M.L., & Levin, J.A. (1989). Te lesc ience activities: Educational uses of electronic networks. Journal of Computers in Math and Science Teaching, 8(2), 29-33.
Waugh, M.L. (1994). On-line questioning patterns in an instructional telecommunications course for teachers. Paper presented at the American Educational Research Association Annual Meeting, New Orleans.
Winne, P.H. (1979). Experiments relating teachers' use of higher cognitive questions to student achievement. Review of Educational Research, 49, 13-50. Acknowledgements
These references have been extracted automatically and may have some errors. Signed in users can suggest corrections to these mistakes.
Suggest Corrections to References