You are here: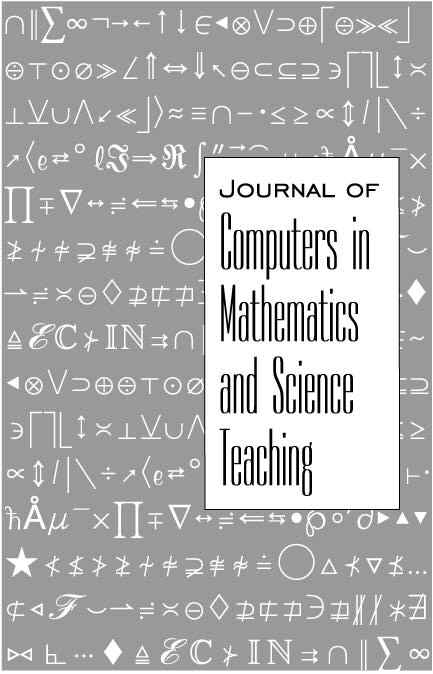 Analysis of Design: An Exploration of Patterns and Pattern Languages for Pedagogy
Article
Sally Fincher, University of Kent at Canterbury
JCMST Volume 18, Number 3, ISSN 0731-9258 Publisher: Association for the Advancement of Computing in Education (AACE), Waynesville, NC USA
Abstract
This paper describes and delineates patterns and pattern languages from different knowledge domains, and attempts to generate an understanding of why they are a distinctive and powerful way of sharing knowledge. It surveys several examples within the genre of Pattern Languages and analyses the unique characteristics of the form, with reference to the instances surveyed. From this basis, it makes the argument that a Pattern Language of Pedagogy is possible and achievable and that for historic and disciplinary reasons CS is singularly well positioned to create such a tool and a particularly fertile ground for its use.
Citation
Fincher, S. (1999). Analysis of Design: An Exploration of Patterns and Pattern Languages for Pedagogy. Journal of Computers in Mathematics and Science Teaching, 18(3), 331-348. Charlottesville, VA: Association for the Advancement of Computing in Education (AACE). Retrieved December 2, 2021 from https://www.learntechlib.org/primary/p/15198/.
Keywords
References
View References & Citations Map
Alexander, C., Ishikawa, S., & Silverstein, M.A. (1977) Pattern Language: Towns, Buildings, Constructions. OUP.
Alexander, C. (1996). Patterns in Architecture. Presentation a t OOPSLA'96 University Video Communications.
Alexander, C. (1979). The Timeless Way of Building. OUP. Astrachan , O. , Berry, G. , Cox, L. , & Mitchener , G. (1998). Design Patterns: An Essential Component of CS Curricula. In The Proceedings of the Twenty-Ninth SIGCSE Technical Symposium on Computer Science Education, pp 153-159 ACM Press.
Baxandall, M. (1972). Painting& Experience in Fifteen th Century Italy Oxford, UK: Oxford University Press. Bayle , E. , Bellamy , R. , Casaday , G. , Erickson, T. , Fincher , S. , Grinter , B. , Gross, B. , Lehder , D. , Marmolin , H. , Moore, B. , Potts , C. , Skousen , G. , & Thomas, J. (1998). Putting i t all Together: Towards a Pattern Language for Interaction Design. In SIGCHI 30 (1) , pp17-24.
Booch, G. (1994). Object-Oriented Analysis and Design. Redwood City, CA: Benjamin/Cummings.
Brown, W.J., Malveau, R.C., McCormick, H.W., & Mowbray, T.J.(1998). An t i Patterns: Re factoring Software, Architectures and Projects in Crisis. New York: John Wiley.
Gamma, E., Helm, R., Johnson, R., & Vlissides, J. (1994). Design Patterns: Elements of Reusable Object-Oriented Software. Reading, MA : Add isonWesley.
Jacobson, M., Silverstein, M., & Winslow, B. (1990).The Good House: Contrast as a Design Tool. New town, CT : The Taun ton Press.
McLaughlin P., Sharp, H., Manns, M.L., & Prieto, M.A (1998). Patterns Based Approach to the Dissemination of Proven Effective Teaching and Learning of Object Technology. Monitor, Issue 9. The On-line Computer Science Teaching Centre. In Conference Proceedings 6 th Annual Conference of the Teaching of Computing and 3rd Annual Conference on Integrating Technology into Computer Science Education, Dublin 1998. And a t http://ei.cs.vt.edu/~cs Tc.
These references have been extracted automatically and may have some errors. Signed in users can suggest corrections to these mistakes.
Suggest Corrections to References