You are here:
Evaluation of elearning usage in South African universities: A critical review
ARTICLE
Emily Bagarukayo, Makerere University, Uganda ; Billy Kalema, Tshwane University of Technology, South Africa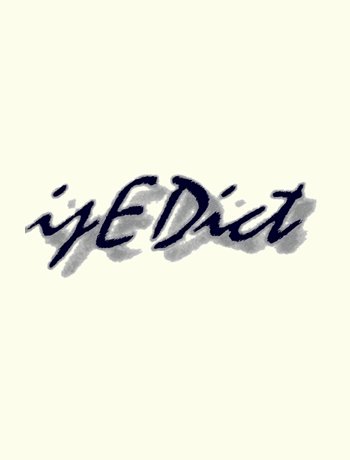 IJEDICT Volume 11, Number 2, ISSN 1814-0556 Publisher: Open Campus, The University of the West Indies, West Indies
Abstract
Although eLearning is the use of technology for teaching, learning and assessment, there is no common approach to it across South African Higher Education Institutions. There is therefore a concern that the full potential of eLearning approach is not utilised. This paper examines the nature and the extent of eLearning activities in South African (SA) universities. The research method employed in this paper was informed by a literature review; sources from the last decade include journals, conferences, books and websites. The findings show that the level of eLearning usage and adoption varies in different universities due to several challenges such as those of technology and institutions. We give an overview of studies conducted in eLearning in SA universities, highlighting challenges and best practices. We recommend management involvement of faculties in policy decisions and investment in technological innovations to address these challenges issues.
Citation
Bagarukayo, E. & Kalema, B. (2015). Evaluation of elearning usage in South African universities: A critical review. International Journal of Education and Development using ICT, 11(2),. Open Campus, The University of the West Indies, West Indies. Retrieved December 13, 2018 from https://www.learntechlib.org/p/151848/.
Keywords
View References & Citations Map
References
Al-Zoube, M. & El-Seoud, S. (2009). Using Social Networking Sites as a Platform for E-Learning. Conference ICL2009 Villach, Austria, 193-199.
Bagarukayo, E., Weide, T.P.V., Mbarika, V.W., & Kim, M.S. (2012). The Impact of Learning Driven Constructs on the Perceived Higher Order Cognitive Skills Improvement: Multimedia vs. Text" International Journal of Education and Development using ICT, 8:120-130.
Bosch, T.E. (2009). Using online social networking for teaching and learning: Facebook use at the university of Cape Town. Communication: South African Journal for Communication Theory and Research, 35:185–200.
Brady, K.P., Holcomb, L.B., & Smith, B.V. (2010). The Use of Alternative Social Networking Sites in Higher Educational Settings: A Case Study of the E-Learning Benefits of Ning in Education. Journal of Interactive Online Learning www.ncolr.org/jiol, accessed 20 November 2014 9:151-170.
Brown, C., Thomas, H., vander Merwe, A., & Van Dyk, L. (2008). The Impact of South Africa's ICT Infrastructure on Higher Education. Proceedings of the 3rd International Conference on e-Learning.
Cloete, S., de Villiers, C., & Roodt, S. (2009). Facebook as an academic tool for ICT lecturers. SACLA '09 Proceedings of the 2009 Annual Conference of the Southern African Computer Lecturers' Association, 16-22 ACM, New York, US.
Dabbagha, N. & Kitsantasb, A. (2012). Personal Learning Environments, social media, and selfregulated learning: A natural formula for connecting formal and informal learning. The Internet and Higher Education, 15:3–8.
Dalsgaard, C. (2006). Social software: E-learning beyond learning management systems. European Journal of Open, Distance, and E-Learning. Available at http://www.eurodl.org/materials/contrib/2006/Christian_Dalsgaard.htm. Accessed 10
Freeman, W. (2014). Taming social media in higher education classrooms. Proceedings of 9th international conference on networked learning, 359-363.
Hamid, S., Chang, S., & Kurnia, S. (2009). Identifying the use of online social networking in Higher Education. Proceedings Ascilite Auckland 2009: Poster. 419-422.
Hoijtink, P. (2015). Digital natives key to retail future– survey: South Africa to see 'more purchasing via social media' in future. 14:53. Http://www.moneyweb.co.za/news/southafrica/digital-natives-key-to-retail-future-survey. Accessed 10 March 2015
Hough, J. & Neuland, E. (2014). Strategic management and the use of information and communication technologies by selected South African and American students. SAJHE, 28:455–465.
Isabirye, A.K. & Dlodlo, N. (2014). Perceived Inhibitors of Innovative E-Learning Teaching Practice at a South African University of Technology. Mediterranean Journal of Social Sciences, 5:390-398.
Junco, R., Heiberger, G., & Loken, E. (2010). The effect of Twitter on college student engagement and grades. Journal of Computer Assisted Learning, 27:119-132.
MacGregor, K. (2008). SOUTH AFRICA: Universities not far behind the curve. Http://www.universityworldnews.com/article.php?story=20080807153150438. 10th August
Mlitwa, N. (2006). E-learning and Learning Management Systems (LMS) in a changing higher education environment. "Transforming IS& CS Education and Research in a changing Higher Education Environment" conference. Capetown.
Mlitwa, W. & Van Belle, J.W.G.D. (2011). Mediators for lecturer perspectives on learning management systems at universities in the Western Cape, South Africa. In Proceedings of the Pacific Asia Conference on Information Systems (PACIS 2011), 2011, Brisbane, Australia. Brisbane: AIS Electronic Library.
Mohamed, N. & Peerbhay, F. (2012). Introducing dental students to e-learning at a South African University. African Journal of Health Professions Education, 4:123-127.
Moll, I., Adam, F., Backhouse, J., & Mhlang, E. (2007). Status Report on ICTs and Higher Education in South Africa. Http://www.judybackhouse.com/pdfs/saide_status_of_elearning_in_sa.pdf.
Rinco, J.G.C. & Sandoval, J.A.L. (2014). Use of social networks, a path to training in blended learning community. Proceedings of the third international conference on informatics and applications.
Rodriguez, J.E. (2011). Social media use in Higher Education: key areas to consider for educators. MERLOT Journal of Online Learning and Teaching, 7:539-550.
Rohleder, P., Swartz, L., Bozalek, V., Carolissen, R., & Leibowitz, B. (2008). Community, self and identity: Participation action research and the creation of a virtual community across two South African universities. Teaching in Higher Education, 13:131-143.
Sibanda, M. & Donnelly, S. (2014). The Impact of E-Learning on Student Performance: A Case Study of an Entry-Level Module at a South African University. Mediterranean Journal of Social Sciences, 5: 478-485.
Ssekakubo, G., Suleman, H., & Marsden, G. (2011). Issues of Adoption: Have E-Learning Management Systems Fulfilled their Potential in Developing Countries? SAICSIT11, October 3–5, 2011, Cape Town, South Africa.
These references have been extracted automatically and may have some errors. If you see a mistake in the references above, please contact info@learntechlib.org.