You are here: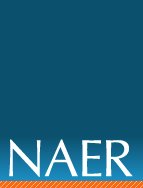 Inclusive education in schools in rural areas
ARTICLE
NAERJ Volume 4, Number 2, ISSN 2254-7339 Publisher: University of Alicante
Abstract
Since Spain decided to embark on the development of inclusive schooling, studies have taken place to see if the inclusive principle is being developed satisfactorily. Inclusive schooling implies that all students, regardless of their particular characteristics, may be taught in ordinary schools, and in the majority of cases receive help in the classroom in which they have been integrated in order to cover any special educational needs. Our research aims to find out if schools situated in rural areas follow this principle and, once it has been put into practice, what strategies are being used. To this end, we designed a questionnaire addressed to Infant and Primary school teachers in the Sierra Sur area in the province of Jan, in an agricultural context where most of the population live on olive picking and the cultivation of olive groves. Given the extension of the area, our research concentrated on schools situated in urban nuclei with a population of less than one thousand five hundred inhabitants. The results obtained demonstrate that rural areas do not take full advantage of the context they are in to favour inclusion processes and continue to develop proposals that are merely integrative.
Citation
Callado Moreno, J., Molina Jan, M., Prez Navo, E. & Rodrguez Moreno, J. (2015). Inclusive education in schools in rural areas. Journal of New Approaches in Educational Research (NAER Journal), 4(2), 107-114. University of Alicante. Retrieved June 2, 2020 from https://www.learntechlib.org/p/151674/.
Keywords
References
View References & Citations Map
Adamson, B. (2012). International Comparative studies in teaching and teacher education. Teaching and teacher education, 28(7), 641-648.
Ainscow, M., Booth, T., & Dyson, D. (2006). Improving school, Developing Inclusion. London: Routledge.
Alonso, M.J., & Araoz, I. (2011). El impacto de la Convención Internacional sobre los derechos de las personas con Discapacidad en la legislación educativa española. Madrid: Ediciones Cinta. Retrieved from http://www.convenciondiscapacidad.es/ColeccionONU_new/Impacto%20de%20la%20C.6.pdf
Alvarez, J.L., & Gonzalez, H. (2008). La investigación en educación intercultural. Revista de ciencias de la educación: Órgano del Instituto Calasanz de Ciencias de la Educación, 215, 263-278.
Arranz, M.L. (2008). Proceso y procedimientos de evaluación inclusivos en contextos educativos. Informa-Centros. Proyecto de Investigación Educativa. Conseje ría de la Comunidad de Madrid. Inclusive education in schools in rural areas
Avramidis, E., & Norwich, B. (2002). Las actitudes de los profesores hacia la integración/inclusión: una revisión de la literatura. Revista Europea de la educación para necesidades especiales, 17(2), 129-147.
Barton, L. (2009). Estudios sobre discapacidad y la búsqueda de la inclusividad. Obse rvaciones. Revista de Educación, 349, 137-152.
Beach, D., & Bagley, C. (2012). The weakening role of education studies and the retraditionalisation of Swedish teacher education. Oxford Educational Review, 38, 287-303.
Boix, R. (2011). ¿Qué queda de la escuela rural? Algunas reflexiones sobre la realidad pedagógica del aula multigrado. Profesorado: Revista de Curriculum y Formación del Profesorado, 15(2), 13-23.
Booth, T., & Ainscow, M. (2002). The Index of Inclusion: developing learning and participation in schools. London: CSIE.
Broderick, A., Mehta-Parekh, H., & Reid, D.K. (2010). Differentiating instruction for disabled students in inclusive classrooms. Theory into Practice, 44(3), 194202.
Carro, A., Lima, J.A., Hernández, F., & León, A.K. (2014). Educar sin excluir. Una experiencia de educación inclusiva en el estado de Tlaxcala, México. Revista nacional e internacional de educación inclusiva, 1(7), 140-162.
CERMI (2010). Los jóvenes con discapacidad en España. Informe de situación 2010. Madrid: Cinca. Retrieved from http://www.intersocial.es/images/stories/pdf/jovenes_Con_discapacidad.pdf
Chappel, K., & Craft, A. (2011). Creative learning conversations: producing living dialogic spaces. Educational Research, 53(3), 363-385.
Dyson, A. (2010). Changes in special education theory from an English perspective. Revista Internacional de Educación Inclusiva, 3(1), 69-84.
Fernández, A. (2011). La escuela inclusiva: realidad intercultural. Revista Iberoamericana de Educación, 55(2).
Forlin, C., Loreman, T., Sharma, U., & Earle, C. (2009). Demographic differences in changing pre-service teachers' attitudes, sentiments and concerns about inclusive education. International Journal of Inclusive Education, 13(2), 195209.
Glazzard, J. (2013). A critical interrogation of the contemporary discourses associated with inclusive education in England. Journal of Reseaarch in Special Education Needs, 13(3), 182-188.
Glazzard, J., & Dale, K. (2013) Trainee teachers with dyslexia: personal narratives of resilience. Journal of Research in Special Educational Needs, 13(1), 26-37.
Haq, F.S., & Mundia, L. (2012). Comparison of Brunei preservice student teachers' attitudes to inclusive education and specific disabilities: Implications for teacher education. The Journal of Educational Research, 105(5), 366-374.
Herrera, L., & Bravo, I. (2012). Predictive value of social skills in living together at primary school. Analysis in a cultural diversity context. New Approaches in Educational Research. NAER, 1, 13-21. Doi :10.7821/naeR.1.1.13-21Herrero, D., del Castillo, H., Monjelat, N., García-Varela, A.B., Checa, M., &
Gómez, P. (2014). Evolution and natural selection: learning by playing and reflecting. Journal of New Approaches in Educational Research, 1(3), 26-33.
Jeffrey, B., & Troman, G. (2009, September). Creative and Performativity practices in primary schools: a Foucauldian perspective. In BERA annual Conference 2009. Symposium conduced at the meeting of BERA, Manchester. 113
Townsend, J., & Fu, D. (2001). Paw's story: A loatian re fugee's lonely entry into American literacy. Journal of Adolescent& Adult Literacy, 45(2), 104-114.
Trianes, M., Blanca, M., García, J., & Sánchez, A. (2003). Competencia social en alumnos con necesidades educativas especiales: Nivel de inteligencia, edad y géne ro. Revista de Psicología General y Aplicada, 56(3), 325-338.
UNESCO (2008). 48th session of the international conference on education. Inclusive education: The way of the future. Genova: UNESCO.
Vega, A., & Garín, S. (2012). Nuevos maestros y maestras para una eficaz educación inclusiva. Indivisa, 13, 104-120.
Verdugo, M.A. (2009). El cambio escolar desde una perspectiva de calidad de vida. Revista de Educación, 349, 23-43.
Vigo, B., & Soriano, J. (2014). Prácticas de enseñanza y aprendizaje creativo para una educación inclusiva en la formación inicial del profesorado. Experiencias de investigación. Revista nacional e internacional de educación inclusiva, 7(1), 30-45.
Woods, P. (2002). Teaching and learning in the new millenium. In C. Day, & C. Sugrue (Eds.), Developing teaching and teachers: international research perspectives (pp. 73-91). London: Falme R.
Woods, P., & Jeffrey, B. (1996). Teachable moments. The art of teaching in primary schools. Buckingham: Open University Press. From: http://oro.open.ac.uk/21364/2/BJ-Cr%2BPe Rf-BERA09-Ed DASHDASH
Kim, Y.W. (2013). Inclusive Education in Korea: Policy, Practice, and Challenges. Journal of Policy and Practice in Intellectual Disabilities, 10(2), 79–81.
León, N. (2010). De la educación especial al paradigma de la cultura de la diversidad y la educación inclusiva el caso del instituto Herbert. Sevilla: Universidad Internacional de Andalucía.
Levison, B.A.U., Sutton, M., & Winstead, T. (2009). Education Policy as a practice of Power. Theoretical Tools, Etnographic Methods, Democratic Options. Educational Policy, 23(6), 767-795.
Llorent, V.J., & López Azuaga, R. (2012). Demandas de la formación del profesorado. El desarrollo de la educación inclusiva en la Educació n Secundaria Obligatoria. Revista electrónica interuniversitaria de formación del profesorado, 15(3), 27-34.
López, V., Julio, C., Morales, M., Rojas, C., & Pérez, M.V. (2014). Barre ras culturales para la inclusión: políticas y prácticas de integración en Chile. Revista de Educación, 363(1), 256-281.
McMillan, J., & Schumacher, S. (2005). Investigación educativa. Madrid: Pearson Education. Molina, Mª D., & Panao, A. (2013, November). Incidencia del uso de las TIC en las aulas de NEE. In I Encontro Internacional e Educaçäo Especial: Contributos para a Intervençao. Coimbra, Portugal.
Monge, M., & Monge, M.A. (2009). Innovación educativa cue rpos, mentes y aprendizajes diversos: La clase de Educación Física como modelo de un a educación inclusiva en Costa Rica. Ágora para la Educación Física y e l Deporte, 9, 1115-136.
Muntaner, J.J. (2010). De la integración a la inclusión: un nuevo modelo educativo. In P. Arnáiz Sánchez, M.D. Hurtado, & F.J. Soto (Coords.), 25 años de integración escolar en España: Tecnología e Inclusión en el ámbito educativo, laboral y comunitario. Murcia: Consejería de Educación, Formació n y Empleo, 2-24. Retrieved from http://congreso.tecnoneet.org/actas2010/docs/ Jjmuntane R.pdf.
Muntaner, J.J. (2013). Calidad de vida en la escuela inclusiva. Revista Iberoamericana de educación, 63, 35-49.
PACTE (2000). Acquiring translation competence: Hypotheses and methodological problems of a research project. In A. Beeby, D. Ensinge r, & M. Presas (Eds.), Investigating translation (pp. 99-106). Amste rdam/Filadelfia: John Benjamins
Raffo, C. (2009). Education and Poverty: Mapping the Terrain and Making the Links to Educational Policy. International Journal of Inclusive Education, 13 (4), 341-358.
Sharma, U., Loreman, T., & Forlín, C. (2012). Measuring teacher efficacy to implement inclusive practices. Journal of Research in Special Education Needs, 12(1), 12-21.
Torres, J.A. (2012). Estructuras organizativas para una escuela inclusive: promoviendo comunidades de aprendizaje. Educatio siglo XXI, 30(1), 45-70.
These references have been extracted automatically and may have some errors. Signed in users can suggest corrections to these mistakes.
Suggest Corrections to References