You are here: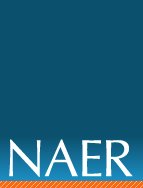 Integration processes of a Romanian group in a Huelva village through family life stories
ARTICLE
Antonia Diaz Reales, Colegio Pblico de Lucena del Puerto, Spain ; Ignacio Aguaded-Gmez, Departamento de Educacin, Universidad de Huelva, Spain
NAERJ Volume 4, Number 2, ISSN 2254-7339 Publisher: University of Alicante
Abstract
This paper examines the integration of Romanian immigrants in Lucena del Puerto (Huelva, Spain) through the life stories of two families of Romanian origin. The experiences of the groups presented in this study were analyzed. Both families were in the town for work, to grow and harvest strawberries. We observed a contrast between idealistic views of integration and actual problems of coexistence and integration of the Romanian group with other groups such as Moroccan immigrants Here we focus on the integration process of the Romanian population in the Andalusian village. The main groups studied were two families of Romanian-origin residents in the village. In short, this paper aims to reflect the concerns and integrative resources needed to promote a harmonious coexistence with immigrants.
Citation
Diaz Reales, A. & Aguaded-Gmez, I. (2015). Integration processes of a Romanian group in a Huelva village through family life stories. Journal of New Approaches in Educational Research (NAER Journal), 4(2), 99-106. University of Alicante. Retrieved May 31, 2020 from https://www.learntechlib.org/p/151672/.
Keywords
References
View References & Citations Map
Agudelo, A.A., Ronda, E., Gil, D., Vives, C., García, A.M., Ruiz-Frutos, C., & Benavides, F.G. (2011). The effect of perceived discrimination on the health of immigrant workers in Spain. BMC Public Health, 11, 652.
Ahonen, E.Q., Porthe V., Vázquez M.L, García A.M., López-Jacob M.J., RuizFrutos C., Ronda-Pérez, E., Benach, J., & Benavides, F.J. (2009). A qualitative study about immigrant workers' perceptions of their working conditions in Spain. Journal of Epidemiology& Community Health, 63, 936-942.
Arjona, A., & Checa, J.C. (1998). Las historias de vida como método de ace rcamiento a la realidad social. Gazeta de Antropología, 14, 1-14.
Banks, J.A. (2008). Diversity, Group Identity and Citizenship Education in a Global Age. Education Researcher, 3, 29-139.
Beauchemin, C., & González, A. (2010). Multi-country surveys on international migration: an assessment of selection biases in destination countries. Demographic Research, 25(3), 103-134.
Bernabé Villodre, M.M. (2012). Análisis de las necesidades de la formación docente para contextos pluriculturales. Revista Electrónica Interuniversitaria de Formación del Profesorado, 15(4), 79–88.
Junta de Andalucía (Ed.) (2011). Guía básica de educación Intercultural. Sevilla: Conseje ría de Empleo y Educación. Kaloge rali, S. (2012). Migrant-related attitudes and perceived ethnic threats between in-groups and out-groups. The Cases of Greece and Sweden. Nordic Journal of Migration Research, 2(3), 243-253.
Leiva, M. (2011). Participación de las familias inmigrantes y educación intercultural en la escuela. Contextos Educativos, 14,119-133.
López-Jacob, M.J., Safont, E.C., García, A.M., Garí, A., Agudelo-Suárez, A., Gil, A., & Benavides, F.G. (2010). Participation and influence of migrant workers on working conditions: a qualitative approach. New Solut, 20(2), 225-238.
Pajares, M. (2009). Inmigración y mercado de trabajo. Informe 2009.Madrid: Ministe rio de Trabajo e Inmigración. Subdirección General de Informació n Administrativa y Publicaciones.
Pujadas, J.J. (1992). El método biográfico: el uso de las historias de vida en ciencias sociales. Cuadernos Metodológicos, CIS, 5, 59-84.
Uţă-Burcea, O.M. (2010). El rumano escri to de España. Un anál isis de habla. Philologica Jassyensia, 1, 237-254.
Veras, E. (2010). Historia de vida: ¿Un método para las ciencias sociales? Cinta de Moebio Revista de Epistemología de Ciencias Sociales, 39, 142-152.
Bravo, A. (2009). Transnational mobilities: migrants and education. Comparative Education, 45(3), 419-433.
Carrasco, R. (2012). El proceso migratorio de mujeres marroquíes: producción, reproducción, transformación de las identidades de género y culturales (Doctoral dissertation). Universidad de Huelva, Huelva.
Cohen, C. (2009). Spain at the (trans-) Mediterranean migrations crossroads. A socio-geographical reviewin. Cahiers de Civilisation Espagnole Contemporaine, 4.
Cornejo, M. (2006). The Biographical Approach: Trajectories, Theoretical Developments, and Perspectives. Psykhe, 15(1): 95-106.
Chandler, D. (2009). The Global Ideology: Rethinking the Politics of the 'Global Turn'. International Relations, 23(4), 530-547.
Deaton, C. (2009). Teachers' reflections on effectively managing their classroom: a discussion of how two experienced science teachers examined their classroom management practices. Reflective Practice: International and Multidisciplinary Perspectives, 14(2), 240-257.
Del-Olmo, M. (2010). Re-shaping Migrant Students' Trajectories through Public Policy in Madrid, Spain. Anthropology in Action, 20(3), 20-31.
Escartín, J., & Pinos, M. (2005). Encuentro en el espejo: Inmigrantes y emigrantes en Aragón. Historias de vida. Zaragoza: Fundación Seminario de Investigación para la Paz.
Evans, N., & Levinson, S.C. (2009). The myth of language universals: Language diversity and its importance for cognitive science. Behavioral and Brain Sciences, 32, 429-448.
Feliciano, C. (2009). Education and Ethnic Identity Formation among Children of Latin American and Caribbean Immigrants. Sociological Perspectives, 52, 135-138.
Fernández-Enguita, M. (2007). Educar es cosa de todos: escuela, familia y comunidad. In J Garreta (Ed.), La relación familia-escuela (pp. 13-32). Lleida: Universidad
Heath S., Brooks, R., Cleaver E., & Ireland, E. (2009). Researching Young People's Lives. London: Sage Publications.
These references have been extracted automatically and may have some errors. Signed in users can suggest corrections to these mistakes.
Suggest Corrections to References