You are here: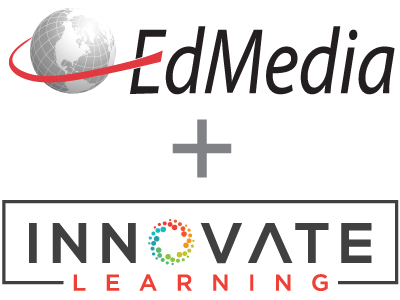 Applying an Action Research Model to Learning (Re)Design
PROCEEDINGS
AACE Award
EdMedia + Innovate Learning, in Montreal, Quebec, Canada ISBN 978-1-939797-16-2 Publisher: Association for the Advancement of Computing in Education (AACE), Waynesville, NC
Abstract
Action Research can provide a useful model for learning (re)design that allows the unit redevelopment process to take place within a inclusive research framework which is of benefit to both lecturers and students. An advantage of employing an Action Research model in this way is that it can help better balance two often competing obligations - teaching and research, without necessarily compromising the quality of either. The use of Action Research in the learning (re)design process is discussed in the context of the unit - ICT in Education. This is a large cohort unit that has been continually evolving with the aim of improving unit management, resource organisation and student experience. In particular, the application of an Action Research model in the restructure and management of discussion forums is described and a number of strategies developed for improving the management of discussion forums are presented and discussed.
Citation
Parkes, M., Fletcher, P. & Stein, S. (2015). Applying an Action Research Model to Learning (Re)Design. In S. Carliner, C. Fulford & N. Ostashewski (Eds.), Proceedings of EdMedia 2015--World Conference on Educational Media and Technology (pp. 245-254). Montreal, Quebec, Canada: Association for the Advancement of Computing in Education (AACE). Retrieved March 21, 2023 from https://www.learntechlib.org/primary/p/151466/.
Keywords
References
View References & Citations Map
Abbitt, J.T., & Klett, M.D. (2007). Identifying influences on attitudes and self-efficacy beliefs towards technology integration among pre-service educators. Electronic Journal for the integration of technology in Education, 6(1), 28-42.
Bell, M., Bush, D., Nicholson, P., O'Brien, D., & Tran, T. (2002). Universities Online: a survey of online education and services in Australia. Occasional Paper Series. Retrieved from http://www.voced.edu.au/node/4717 Biggs, J. & Tang, C. (2011). Teaching for quality learning at university, Buckingham: Open University Press/McGraw Hill.
Cohen, L., Manion, L., & Morrison, K. (2011). Research Methods in Education (7th ed.), London: Routledge.
Dick, W. (1996). The Dick and Carey model: Will it survive the decade?. Educational Technology Research and Development, 44(3), 55-63.
Dick, W. & Carey, L.M. (1978). The systematic design of instruction. (1st ed.). New York: HarperCollins.
Gagné, R.M. (1973). Learning and instructional sequence. Review of Research in Education, 1, pp. 3-33.
Gustafson, K.L., & Branch, R.M. (2002). What is instructional design? In R.A. Reiser& J.A. Dempsey (Eds.), Trends and issues in instructional design and technology (pp. 16-25). Saddle River, NJ: Merrill/Prentice-Hall.
Hoban, G. (2005). From claymation to slowmation. Teaching Science, 51(2), 26-30.
Horton, W. (2012). E-learning by design. San Francisco: Pfeiffer.
Kemmis, S. & McTaggart, R. (1988). The Action Research Planner (3rd Ed.). Waurn Ponds: Deakin University
Maxwell, T. (2003). Action Research for Bhutan?, Rabsel, 3, 1-20.
Mills G.E. (2014). Action Research: A Guide for the Teacher (5th ed). Upper Saddle River, N.J: Pearson
Molenda, M. (2003). In search of the elusive ADDIE model. Performance Improvement, 42(5), 34-36.
Molenda, M., Pershing, J.A., & Reigeluth, C.M. (1996). Designing instructional systems. In R.L. Craig (Ed.), The ASTD training and development handbook (4th ed.) (pp. 266-293). New York: McGraw-Hill.
Naidu, S. (2013). Instructional design models for optimal learning. In Moore, M.G. (Ed.). Handbook of distance education (3rd ed.) (pp. 268-281). New York: Routledge.
Parkes, M., & Fletcher, P.R. (2014, June). Talking the Talk: Audio Feedback as a Tool for Student Assessment. In World Conference on Educational Multimedia, Hypermedia and Telecommunications (Vol. 2014, No. 1, pp. 16061615).
Reigeluth, C.M. (1983). Instructional design: What is it and why is it? In C.M. Reigeluth (Ed.), Instructional design theories and models: An overview of their current status (pp. 3-36). Hillsdale, NJ: Erlbaum.
Richie, R.C., Klein, J.D., & Tracey, M.W. (2011). The Instructional Design Knowledge Base: Theory, Research, and Practice. New York: Routledge.
Sánchez, A.B., Marcos, J.J.M., González, M., & GuanLin, H. (2012). Inservice teachers' attitudes towards the use of ICT in the classroom. Procedia-Social and Behavioral Sciences, 46, 1358-1364.
Schneider, A. (2008). Seeing school systems through the prism of PISA. In Luke, A., Weir, K., & Woods, A. (Eds.). Development of a set of principles to guide a P-12 syllabus framework. Brisbane: Queensland Studies Authority. P. 86.
Smith, P.L. & Raglan, T.J. (2005). Instructional design (3rd ed.). Hoboken, NJ: John Wiley& Sons.-254-EdMedia 2015-Montreal, Quebec, Canada, June 22-24, 2015
These references have been extracted automatically and may have some errors. Signed in users can suggest corrections to these mistakes.
Suggest Corrections to References