You are here: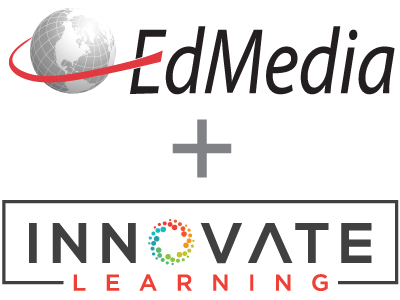 Investigating RFM Learner Cube Models of e-Learning Systems
PROCEEDINGS
Yung-Tzu Lin, School of Management, National Taiwan University of Science and Technology, Taipei, Taiwan, Taiwan ; Chun-Kuei Chen, Department of Technology Application and Human Resource, National Taiwan Normal Univ., Taipei, Taiwa, Taiwan ; Shein-Yun Cheng, Department of Information and Computer Eng., Chung Yuan Christian Univ., Chung-Li, Tao-Yuan, Taiwan, Taiwan
EdMedia + Innovate Learning, in Montreal, Quebec, Canada ISBN 978-1-939797-16-2 Publisher: Association for the Advancement of Computing in Education (AACE), Waynesville, NC
Abstract
A learner model of e-learning systems is built up by the RFM (Recency, Frequency and Monetary) model of CRM (Customer Relationship Management). A six steps KDD (Knowledge Discovery in Databases) process is applied to transform the general learning portfolio to obtain the knowledge-independent RFM learner model. Following the convention of CRM research, such learner model is partitioned with indices from 111 to 555 and distributed over a three-dimensional learner cube model. Learners with different RFM indices possess different customer (learner) values, and the e-learning system can carry out different kinds of e-learning strategies. The six steps of KDD process are implemented and tested by a real e-learning portfolio to prove our idea. Further research will continuously explore for the application of different promotion strategies of e-learning systems.
Citation
Lin, Y.T., Chen, C.K. & Cheng, S.Y. (2015). Investigating RFM Learner Cube Models of e-Learning Systems. In S. Carliner, C. Fulford & N. Ostashewski (Eds.), Proceedings of EdMedia 2015--World Conference on Educational Media and Technology (pp. 643-650). Montreal, Quebec, Canada: Association for the Advancement of Computing in Education (AACE). Retrieved November 22, 2019 from https://www.learntechlib.org/primary/p/151331/.
Keywords
References
View References & Citations Map
Adebanjo, D. (2003). Classifying and selecting e-CRM applications: and analysis-based proposal. Management Decision, 41, 570-577.
Agrawal, D. & Srikant, R.. (1994). Fast Algorithms for Mining Association Rules. 20th International Conference on Very Large DataBases, 487-499.
Bull, S. (2004). Supporting Learning with Open Learner Models. 4th Hellenic Conference with International Participation: Information and Communication Technologies in Education.
Chang, K.E. (2004). Digital Learning National Project and its Cross-Area Integrated Research. Educational Research, 125, 126-132.
Faed, A., Chen, W., & Chang, E. (2010). Intelligent CRM on the Cloud. 13th Network-Based Information Systems (NBiS). 216-223.
Frawley,W.J., Paitetsky-Shapiro G., & Matheus, G.C.J. (1991). Knowledge Discovery in Database: An Overview. (Eds.) Piatetsky-Shapiro. G. & Frawley, W. MIT Press, 1-30.
Pyle, D. (1999). Data Preparation for Data Mining, Morgan Kaufmann Pub.
Goodman, J. (1992). Leveraging the Customer Database to Your Competitive Advantage. Direct Marketing. 55(8), 26-27.
Hauger, D. & Kock, M. (2007). State of the Art of Adaptivity in E-Learning Platforms. 15th Workshop on Adaptivity and User Modeling in Interactive Systems. 355-360.
Holbrook, K.B. (1996). Customer Value-A Framework for Analysis and Research. Advance in Consumer Research, 23, 138-142.
Horton, W.K. (2006). E-learning by Design. CA: Pfeiffer.
Kaplan-Leiserson, E. (2002). Learning Circuit: Glossary. Http://www.learningcircuits.org/glossary.html #E.
Khan, B.H. (1997). Web-based instruction (WBI): What is it and why is it? In B.H. Khan (Ed.), Web-based instruction. Educational Technology Pub. 5-18.
Kim, H.W. (2004). A Process Model for Successful CRM System Development, Proceedings of Software, IEEE Computer Society, 22-28.
Kotler, P. & Armstrong, G. (1999). Principles of Marketing, 7th ed.
Parasuraman, A. (1997). Reflections on Gaining Competitive Advantage Through Customer Value. Journal of the Academy of Marketing Science. February, 154-161.\
Paulsen, M.F. (2003). Experiences with Learning Management Systems. Educational Technology& Society. 6(4), 134-148.
Roiger, R.J. & Geatz, M.W. (2003). Data Mining. Pearson.
Rosenberg, M.J. (2001). E−Learning: Strategies for Delivering Knowledge in the Digital Age. McGraw Hill. Tzeng, S.H., et al. (2005). Data Mining. Taiwan: Flag Co.
Vagale, V. And Niedrite, L..(2012). Learner Model's Utilization in the e-Learning Environments. CEUR Workshop on DB & Local Proceedings. 924. 162-174.
Woolf, B. (2009). Designing Intelligent Interactive Tutors. Morgan-Kaufmann.
Zhang, E., Li, C., & Cui, Y. (2010). Customer Relationship Evaluation System Based on BP-Neural Network in Electronic Commerce" Proceedings of E-Business and E-Government, IEEE Internet Conference on (ICEE). 3098-3011.
These references have been extracted automatically and may have some errors. Signed in users can suggest corrections to these mistakes.
Suggest Corrections to References