You are here: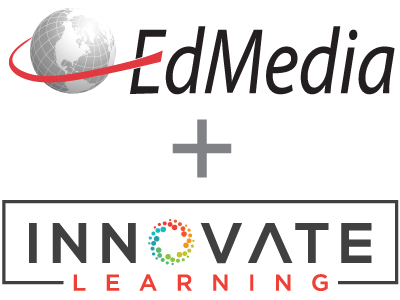 On the Effects of Different Parameters in Classroom Interactivity Systems on Students
PROCEEDINGS
EdMedia + Innovate Learning, in Montreal, Quebec, Canada ISBN 978-1-939797-16-2 Publisher: Association for the Advancement of Computing in Education (AACE), Waynesville, NC
Abstract
Classroom Response Systems (CRS) are often used in higher education lectures. They help to activate students and to get a deeper insight on the students' knowledge base and on their opinion on currently discussed topics. Many different systems were created, offering a similar amount of functionality. We thus investigate what the important parameters of such systems are, and how they influence the students' behavior. Therefore, we consider classic response systems as well as systems with a higher amount of interactivity. In a first step, we have defined eight possible parameters, like the usage of pictures or a progress bar. We did a field study in thirty six lectures comparing the impact of the different parameters. As expected, the overall satisfaction with CRS is very high but we have obtained surprising results with particular parameters. We present the most interesting results and give a suggestion on which parameters are useful for an investigation in greater depth.
Citation
Schön, D., Yang, L., Klinger, M., Kopf, S. & Effelsberg, W. (2015). On the Effects of Different Parameters in Classroom Interactivity Systems on Students. In S. Carliner, C. Fulford & N. Ostashewski (Eds.), Proceedings of EdMedia 2015--World Conference on Educational Media and Technology (pp. 559-567). Montreal, Quebec, Canada: Association for the Advancement of Computing in Education (AACE). Retrieved June 17, 2021 from https://www.learntechlib.org/primary/p/151324/.
Keywords
References
View References & Citations Map
Barnett, J. (2006). Implementation of personal response units in very large lecture classes: Student perceptions. In Australasian Journal of Educational Technology 22(4), 474-494.
Dawabi, P., Dietz, L., Fernandez, A., Wessner, M. (2003). Concert-Studeo: Using PDAs to support face-to-face learning, In Computer Support for Collaborative Learning, 235–237.
Fredericksen, E.E. (2006). Can a $30 Piece of Plastic Improve Learning? An Evaluation of Personal Responses Systems in Large Classroom Settings. URL: http://hdl.handle.net/1802/2474 Heaslip, G.; Donovan, P.; Cullen, J.G. (2014). Student response systems and learner engagement in larger classes. In Active learning in higher education 15(1), 11-24.
Ibabe, I. & Jauregizar, J. (2009). Online self-assessment with feedback and metacognitive knowledge. In Higher Education 59, 243-258.
Kim, Y., Jeong, S., Ji, Y., Lee, S., Kwon, K.H., Jeon, J.W. (2014). Smartphone Response System Using Twitter to Enable Effective Interaction and Improve Engagement in Large Classrooms, IEEE Transactions on Education.
Kopf, S. & Effelsberg, W. (2007). New Teaching and Learning Technologies for Interactive Lectures. In Advanced Technology for Learning Journal, ACTA Press, Vol. 4 (2), pp. 60 – 67.
Krug, S. (2000). Don't make me think! : a commonsense approach to Web usability. Indianapolis, Ind. : Que.
Lucke, T., Keyssner, U., Dunn, P. (2013). The use of a Classroom Response System to more effectively flip the classroom, IEEE Frontiers in Education Conference, 491-495.
Malandrino, D., Manno, I., Palmieri, G., Scarano, V., Filatrella, G. (2014). How quiz-based tools can improve students' engagement and participation in the classroom, International Conference on Collaboration Technologies and Systems, 379-386.
Mehta, S.M., Spanias, A., Thiagarajan, J.J. (2010). Work in progress— An interactive web-based quiz that uses the JAVA-DSP editor to enhance student learning experience. In IEEE Frontiers in Education Conference.
Scheele, N., Wessels, A., Effelsberg, W., Hofer, W., Fries, S. (2005). Experiences with Interactive Lectures-Considerations from the Perspective of Educational Psychology and Computer Science. In Computer Supported Collaborative Learning.
Tremblay, E.A. (2010). Educating the Mobile Generation– using personal cell phones as audience response systems in post-secondary science teaching. In Journal of Computers in Mathematics and Science Teaching 29 (2), 217-227.
Uhari, M., Renko, M. & Soini, H. (2003). Experiences of using an interactive audience response system in lectures. In BMC Medical Education (3).
Yfantis, V., Kalagiakos, P., Kouloumperi, C., Karampelas, P. (2012). Quick response codes in E-learning. In Education and e-Learning Innovations, 1-5.
These references have been extracted automatically and may have some errors. Signed in users can suggest corrections to these mistakes.
Suggest Corrections to References