You are here: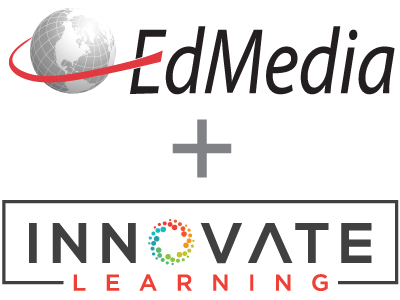 Walking the Tightrope Between Online and Offline Life: What Adolescents Learn about CMC through Interactions in Social Media
PROCEEDINGS
EdMedia + Innovate Learning, in Montreal, Quebec, Canada ISBN 978-1-939797-16-2 Publisher: Association for the Advancement of Computing in Education (AACE), Waynesville, NC
Abstract
Never, in the history of humanity, have adolescents been so networked. The literature in the domain of adolescence and social media has shown the value of their online interactions and what they can learn through computer-mediated communication (CMC). While the subject of adolescents and social media is widely covered by the literature, we know very little about how they mentally construe their practices in CMC. We conducted a qualitative interpretive study with a network of adolescents that could provide a better understanding of how they perceive their experiences in social media and how they make choices in regards to digital tools they use in CMC. Our results show they believed that if they did not exist online they would disappear offline. In addition, their constructions of their interactions online were informed, strategic and evolved over time.
Citation
Naffi, N. & Davidson, A.L. (2015). Walking the Tightrope Between Online and Offline Life: What Adolescents Learn about CMC through Interactions in Social Media. In S. Carliner, C. Fulford & N. Ostashewski (Eds.), Proceedings of EdMedia 2015--World Conference on Educational Media and Technology (pp. 433-438). Montreal, Quebec, Canada: Association for the Advancement of Computing in Education (AACE). Retrieved August 9, 2022 from https://www.learntechlib.org/primary/p/151309/.
Keywords
References
View References & Citations Map
Amichai-Hamburger, Y., & Vinitzky, G. (2010). Social network use and personality. Computers in Human Behavior, 26(6), 1289-1295. Blais, Craig, Pepler, & Connolly 2008 boyd, D. (2014). It's complicated: The social lives of networked teens boyd, D.M., & Ellison, N.B. (2007). Social network sites: Definition, history, and scholarship. Journal of Computer-Mediated Communication, 13(1), 210-230.
Chevalier, J., & Buckles, D. (2009). SAS2. A Guide to Collaborative Inquiry and Social Engagement. Sage Publications: Los Angeles. Accessed on-line at[ http://www.idrc.ca/en/ev-130303-201-1-DO_TOPIC.html DASHDASH
Greenhow, C., & Robelia, B. (2009). Old communication, new literacies: Social network sites as social learning resources. Journal of Computer-Mediated Communication, 14(4), 1130-1161.
Ito, M., Horst, H., Bittanti, M., Boyd, D., Herr-Stephenson, B., Lange, P.G., Pascoe, C.J. And Robinson, L. (2008). Living and learning with new media: Summary of findings from the digital youth project. John D. And Catherine T. MacArthur Foundation.
James, A. (2007). Giving voice to children's voices: Practices and problems, pitfalls and potentials. American Anthropologist, 109(2), 261-272.
Jankowicz, D. (2004). The easy guide to repertory grids. England: JohnWiley Books
Kaplan, A.M., & Haenlein, M. (2010). Users of the world, unite! the challenges and opportunities of social media. Business Horizons, 53(1), 59-68.
Kelly, G.A. (1955). The Psychology of Personal Constructs. New York: Norton.
Lam, W.S.E. (2014). Literacy and capital in immigrant youths' online networks across countries
Lehdonvirta, V., & Rasanen, P. (2011). How do young people identify with online and offline peer groups? A comparison between UK, spain and japan. Journal of Youth Studies, 14(1), 91-108.
Ong, E.Y.L., Ang, R.P., Ho, J.C.M., Lim, J.C.Y., Goh, D.H., Lee, C.S., & Chua, A.Y.K. (2011). Narcissism, extraversion and adolescents' self-presentation on facebook. Personality& Individual Differences, 50(2), 180-185.
Valkenburg, P.M., & Peter, J. (2009). Social consequences of the internet for adolescents: A decade of research. Current Directions in Psychological Science (Wiley-Blackwell), 18(1), 1-5.
Van Cleemput, K. (2010). "I'll see you on IM, text, or call you": A social network approach of adolescents' use of communication media. Bulletin of Science, Technology& Society, 30(2), 75-85. Doi:10.1177/0270467610363143
These references have been extracted automatically and may have some errors. Signed in users can suggest corrections to these mistakes.
Suggest Corrections to References