You are here: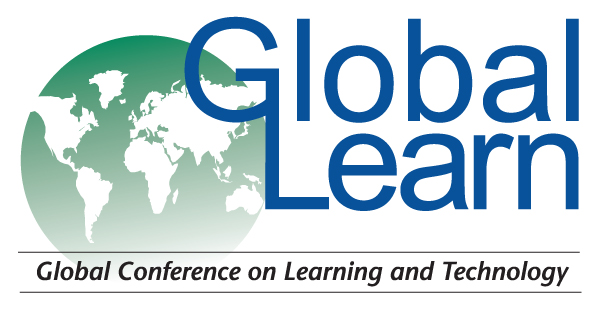 Targeted Inversion of the Tutorials in "Mathematics for Chemists", A Case Study
PROCEEDINGS
Global Learn, in Berlin, Germany Publisher: Association for the Advancement of Computing in Education (AACE)
Abstract
We present a case study for a new teaching concept mainly characterized by a "targeted inversion" of the tutorials that accompany the lecture in Mathematics for Chemists at TU Berlin. The framework of this new concept is a student reform project funded by TU Berlin, called 'educationZEN'. Central points of the targeted inversion are: 1. Face-to-face meetings for active calculations where the students directly solve the exercises. 2. Example calculations and basic definitions offered as online videos. 3. A flexible time span to solve the exercises 4. Iterative correction cycles (finally 80 % of the exercises had to be correct for admission to the exam). 5. Peer assessment elements, especially peer marking of a mock exam. The students' success in the final exam improved significantly. While generally about 50 % of all students failed to pass the final exam, this value dropped to 18 %. The average mark of the students passing the exam improved significantly from 2.7 to 1.7.
Citation
Schmitt, F.J., Schönnemann, T., Kruse, F., Egbers, F., Delitzscher, S., Weissenborn, J., Aljanazrah, A. & Friedrich, T. (2015). Targeted Inversion of the Tutorials in "Mathematics for Chemists", A Case Study. In Proceedings of Global Learn Berlin 2015: Global Conference on Learning and Technology (pp. 191-200). Berlin, Germany: Association for the Advancement of Computing in Education (AACE). Retrieved October 17, 2021 from https://www.learntechlib.org/primary/p/150863/.
Keywords
References
View References & Citations Map
Aljanazrah, A.M. (2006). Development, implementation and evaluation of a new chemistry teacher in-service training model based on Blended Learning, Shaker
Ally, M. (2004). Foundations of educational theory for online learning. In: Anderson T., Elloumi, F. (Eds.) Theory and practice of online learning, Athabasca University, pp. 1-31
Baker, J.W. (2000). The "Classroom Flip": Using web course management tools to become the guide by the side. In J.A. Chambers (Ed.), Selected papers from the 11th International Conference on College Teaching and Learning (pp. 9-17). Jacksonville, FL: Florida Community College at Jacksonville.
Berrett, D. (2012). How 'flipping' the classroom can improve the traditional lecture. The chronicle of higher education, 12.
Bishop, J.L., & Verleger, M.A. (2013). The flipped classroom: A survey of the research. In ASEE National Conference Proceedings, Atlanta, GA.
Bergmann, J., & Sams, A. (2012). Flip your classroom: Reach every student in every class everyday. Eugene, Or: International Society for Technology in Education.
Bonk, C.J., Graham, C.R. (2006). The Handbook of Blended Learning: Global Perspectives, Local Design. Pfeiffer. Brecht, H.D. Learning from Online Video Lectures, Journal of Information Technology Education: Innovations in Practice. Volume 11, 2012
Fry, S.A. (1990). Implementation and evaluation of peer marking in higher education. Assessment& Evaluation in Higher Education, Volume 15, Issue 3, 1990, 177-189.
Fulton, K. (2012). Upside down and inside out: Flip Your Classroom to Improve Student Learning. Learning& Leading with Technology, 39, 8, 12-17.
Garrison, D.R., & Vaughan, N.D. (2008). Blended learning in higher education: Framework, principles, and guidelines. San Francisco: Jossey-Bass.
He, Y., Swenson, S., & Lents, N. (2012). Online video tutorials increase learning of difficult concepts in an undergraduate analytical chemistry course. Journal of Chemical Education, 89, 1128-1132.
Hudson R. & Luska, K.L. (2013) Recording Tutorials To Increase Student Use and Incorporating Demonstrations To Engage Live Participants, J. Chem. Educ., Vol. 90 (5), pp 527–530
Khan, S.(2012). The One World SchoolHouse: Education. Reimagined. London: Hodder & Stoughton; New York: Grand Central. Publishing.
Lage, M.J., Platt, G.J., & Treglia, M. (2000). Inverting the Classroom: A Gateway to Creating an Inclusive Learning Environment. The Journal of Economic Education, 31, 1, 30-43.
Law, N. (2008). Technology-supported pedagogical innovations: The challenge of sustainability and transferability in the information age. In C.H. Ng & P. Renshaw (Eds.), Reforming learning: Issues, concepts and practices in the Asia-Pacific region (pp. 319–344). Dordrecht: Springer.
Law, N., & Chow, A. (2008). Pedagogical orientations in mathematics and science and the use of ICT. In N. Law, W.J. Pelgrum, & T. Plomp (Eds.), Pedagogy and ICT use in schools around the world: Findings from the IEA SITES 2006 study (pp. 121–179). Hong Kong: CERC and Springer.
Lui, A., Andrade, H. (2014). Student Peer Assessment. Encyclopedia of Science Education. Springer.
Olapiriyakul, K., Scher, J.M. (2006). A guide to establishing hybrid learning courses: Employing information technology to create a new learning experience, and a case study. The Internet and Higher Education, Volume 9, Issue 4, 4th Quarter 2006, 287-301.
Schultz, D., Duffield, S., Rasmussen, S.C., Wagemann, J. (2014) Effects of the Flipped Classroom Model on Student Performance for Advanced Placement High School Chemistry Students, J. Chem. Educ., 91 (9), pp 1334–1339
Spitzer M. (2012), Digitale Demenz, Droemer
Topping, K. (1998). Peer Assessment Between Students in Colleges and Universities. Review of Educational Research, Fall 1998, vol. 68, no. 3, 249-276
Tucker, B. (2012). The flipped classroom. Education Next, 12(1), 82-83
These references have been extracted automatically and may have some errors. Signed in users can suggest corrections to these mistakes.
Suggest Corrections to References