You are here: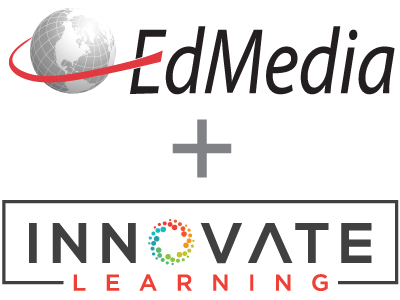 Self-Representation in Online Learning Environments
PROCEEDINGS
Murat Oztok, University of Pennsylvania, United States
EdMedia + Innovate Learning, in Tampere, Finland ISBN 978-1-939797-08-7 Publisher: Association for the Advancement of Computing in Education (AACE), Waynesville, NC
Abstract
Learning scientists Online learning literature has documented how students self-represent their identities as they interact with each other and studied the relationship of identities to learning. However, our understanding may be incomplete since the online learning literature tends to oversimplify the dynamic relationship between identity and learning. Employing simplified cultural markers to explain humans, much online education research disregards how different identity traits come into play and affect learning practices. To more comprehensively address the relationship between identity and learning, we explore how individuals self-represent their identities and how they make sense of the subject-matter. The results show that identities do manifest themselves and play an important role in individuals' online learning practices.
Citation
Oztok, M. (2014). Self-Representation in Online Learning Environments. In J. Viteli & M. Leikomaa (Eds.), Proceedings of EdMedia 2014--World Conference on Educational Media and Technology (pp. 2715-2719). Tampere, Finland: Association for the Advancement of Computing in Education (AACE). Retrieved May 6, 2021 from https://www.learntechlib.org/primary/p/147865/.
References
View References & Citations Map
Bentley, J.P.H., & Tinney, M.V. (2003). Does culture influence learning? A report on trends in learning styles and preferences across cultures. Paper presented at the annual conference of the Association for Educational Communication& Technology, Anaheim, CA.
Buckingham, D. (2008). Introducing Identity. In D. Buckingham (Ed). Youth, Identity, and Digital Media. (pp. 1–24). Cambridge, MA: The MIT Press.
Creswell, J.W. (2006). Qualitative Inquiry and Research Design: Choosing Among Five Approaches (Second Edition). Thousands Oaks, CA: Sage.
Gaztambide-Fernandez, R. (2009). The best of the best: becoming elite at an American boarding school. Cambridge, MA: Harvard University Press.
Gee, J.P. (2000). Identity as an analytic lens for research in education. Review of Research in Education, 25(1), 99–125.
Gutierrez, K., & Rogoff, B. (2003). Cultural Ways of Learning: Individual Traits of Cultural Repertoires of Practice. Educational Researcher, 32 (5), 19–25.
Hall, S. (1997). The work of representation. In S. Hall (Ed.), Representation: Cultural Representations and Signifying Practices (pp. 133-174). London, UK: Sage.
Jenkins, R. (2008). Social Identity (3rd ed.). London: Routledge.
Kim, K.J., & Bonk, C.J. (2002). Cross-cultural Comparisons of Online Collaboration. Journal of Computer-Mediated Communication, 8(1).
Ku, H-Y., Pan, C-C., Tsai, M-H., Tao, Y., & Cornell, R.A. (2004). The impact of instructional technology interventions on Asian pedagogy. Asian-Pacific Cybereducation Journal, 1 (1), 65-71.
Lave, J., & Wenger, E. (1991). Situated learning: Legitimate Peripheral Participation. Cambridge, UK: Cambridge University Press.
Mills, J., Eyre, G., & Harvey, R. (2005). What makes the provision of e-learning successful? Charles Sturt University's experience in Asia. Education for Information, 23(1-2) 43-55.
Nasir, N.S., & Cooks, J. (2009). Becoming a Hurdler: How Learning Settings Afford Identities. Anthropology& Education Quarterly, 40 (1), 41–61.
Nasir, N., Rosebery, A.S., Warren, B., & Lee, C.D. (2005). Learning as a cultural process: Achieving equity through diversity. In K. Sawyer (Ed.), The Cambridge handbook of the learning sciences (pp. 489-504). New York: Cambridge University Press.
Rovai, A.P., & Ponton, M.K. (2005). An Examination of Sense of Classroom Community and Learning Among African American and Caucasian Graduate Students. Journal of Asynchronous Learning Networks, 10(1), 77-92.
Rybas, N., & Gajjala, R. (2007). Developing Cyberethnographic Research Methods for Understanding Digitally Mediated Identities. Forum Qualitative Sozialforschung / Forum: Qualitative Social Research, 8(3). Retrieved March 31, 2011, from http://www.qualitativeresearch.net/index.php/fqs/article/view/282/620 Sullivan, P. (2001). Gender Differences and the Online Classroom: Male and Female College Students Evaluate Their Experiences. Community College Journal of Research and Practice, (25), 805–818.
Van Dijk, T.A. (2001). Critical discourse analysis. In D. Schiffrin, D. Tannen, & H.E. Hamilton, (Eds), The Handbook of Discourse Analysis (pp. 352–371). Blackwell Publishers, Malden, MA
Vygotsky, L.S. (1978). Mind in Society: The development of higher psychological processes. Cambridge, MA: Harvard University Press.
These references have been extracted automatically and may have some errors. Signed in users can suggest corrections to these mistakes.
Suggest Corrections to References